Why Meghan Markle Is No Longer Eligible For U.K. Citizenship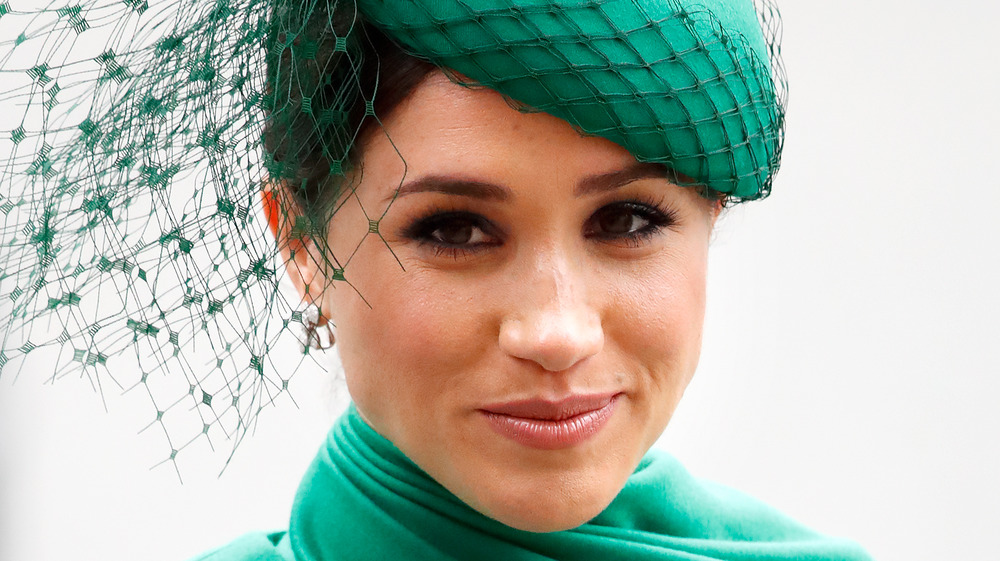 Max Mumby/indigo/Getty Images
Meghan Markle's rise from American commoner to royal bride should have been like something out of The Princess Diaries. Instead, the two and a half years since her marriage to Prince Harry have been marked by nasty gossip, family rifts on both sides, and the famous "Megxit" break from their official role as royals, which was met with equal parts approval and disdain (per The Guardian). While the Sussexes seem to be at peace with their decision to pursue an independent life with their charity work, their production deal with Netflix, and their son Archie (via USA Today), Markle is still taking heat for what's perceived to be her role in fracturing the harmony at the palace. As Now to Love details, many factors have worked against her, such as her reported argument with the Queen over a tiara she wanted to wear for her wedding, her frustration at being restricted from social media, and her prickly relationship with the royal staff. It didn't help that Harry and his brother, Prince William, were also rumored to be at odds over Harry's choice of bride. 
Now, just a year after the Megxit announcement (has it really been a year already?), it seems Markle has opted to maintain her distance from her in-laws' life and lifestyle in a very significant way.
Meghan Markle is content to stay an American citizen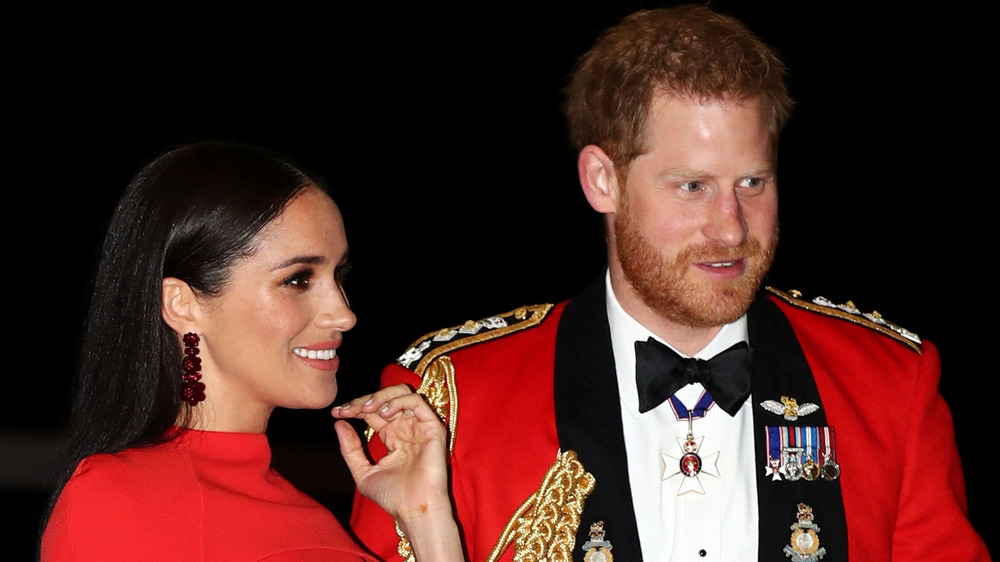 Wpa Pool/Getty Images
As reported by Elle, the Duchess of Sussex has "abandoned" her plans to pursue citizenship in the U.K. According to the British government's official website, anyone seeking citizenship as the spouse or partner of a British citizen must, among other requirements, "have lived in the UK for the last 3 years." But Harry and Meghan moved out of the country in March, shortly after COVID-19 became a widespread pandemic. They stayed briefly in Vancouver and L.A. before finally settling on their dream home in Santa Barbara, where they're reportedly charmed by the serene scenery (per Harper's Bazaar). For his part, says the Telegraph, Prince Harry has no intention of pursuing American citizenship.
Meghan's California dream may yet have a happy ending. Sussex fans are taking heart at news that the couple may be on the road to reconciliation with their British clan. Us Weekly recently reported that the princes are slowly making peace with each other, and may even be meeting up in person at some point this year. It's also rumored that Harry and Meghan might be coming to the Queen's annual Trooping the Colour ceremony in June, though a source tells Page Six that it's too soon to assume that international travel will be safe enough by then. Even so, there may be reason to hope that the royal family will be united one day, even if one member isn't a full British citizen.