The Truth About Elizabeth Olsen's Relationship With Mary-Kate And Ashley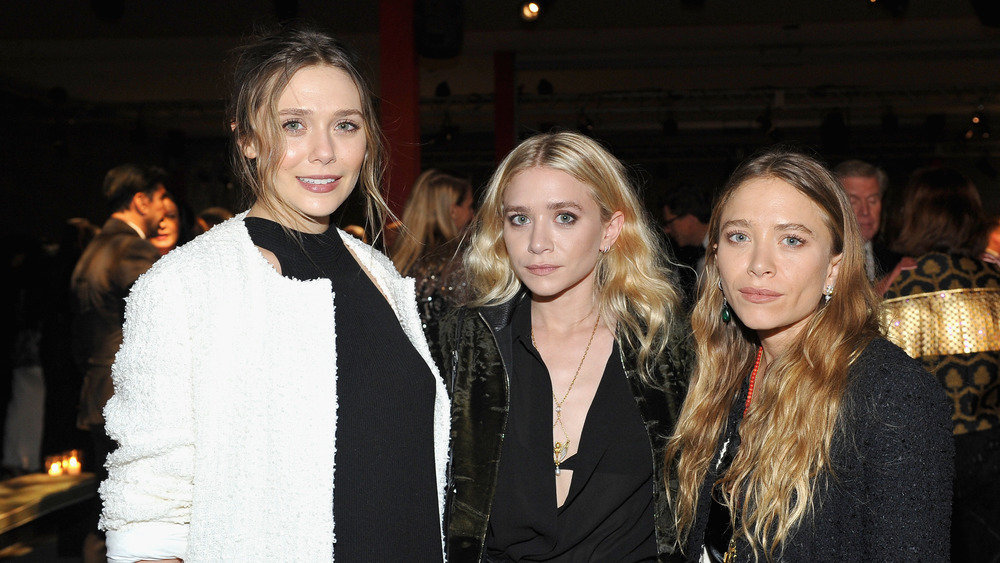 Donato Sardella/Getty Images
Fans who grew up on the sitcom Full House might want to think that nothing could ever go wrong in the Olsen family that couldn't be resolved within twenty-three minutes plus commercial breaks. Unfortunately, in real life there's no Danny Tanner to gather the family 'round and help everyone resolve their disputes, and it seems like all might not be well among the Olsen sisters. There's a rumor that a rift is growing between Elizabeth and the twins (via TheThings). 
Apparently, it was hard for Elizabeth Olsen to spend so long in her sisters' shadow, as their stardom grew and grew while she remained relatively anonymous. Rumor has it Elizabeth was growing apart from the twins throughout 2020. Some suspect that Elizabeth finds the relationship with Mary-Kate and Ashley infantilizing, feeling that the twins still treat her like a child, though at this point Elizabeth is in her thirties (via IMDb).
Elizabeth distancing herself from her sisters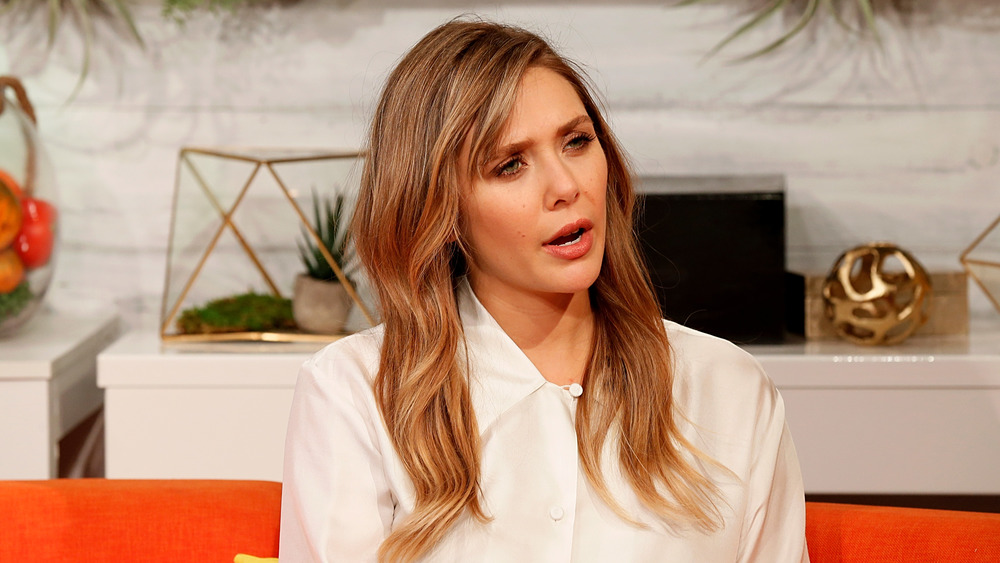 Dominik Bindl/Getty Images
"Elizabeth wants to make her own name and she's pushing hard to carve her own niche as an actress and now fashion designer, but it's been hard to get independent deals because everyone just associates her with Mary-Kate and Ashley," an inside source told celebrity gossip site Radar Online in February of last year. 
The source explains that Elizabeth Olsen is ready to get some distance from the twins, saying, "She's seeing the twins less and less as her frustration grows, and it's a big change from a couple of years ago when she would spend a lot of her downtime with them." 
No word from any of the Olsen sisters on these rumors of the feud, though it seems that Elizabeth is not too concerned with distancing herself from the twins right now. This week, she shared with Access Hollywood that her new Disney+ series WandaVision makes reference to Full House.