People Are Loving This Bad Boys Spin-Off On Netflix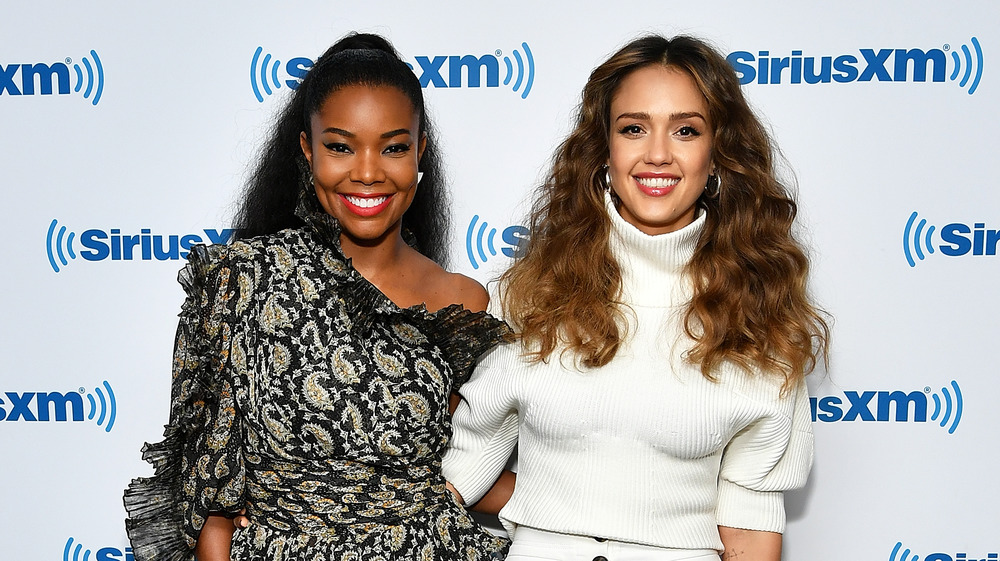 Slaven Vlasic/Getty Images
Back in 2019, Spectrum released L.A.'s Finest, a female-led spinoff to the hit movie franchise Bad Boys. Jerry Bruckheimer took the overdone police story, action trope, and spiced it up with Gabrielle Union reprising her role from the Bad Boys II movie, and added Jessica Alba as her partner. Featuring what Decider pointed out are some pretty dynamic action scenes, including plenty of explosions and car chases, there's also plenty of unrealistic banter and one-liners that make the genre so fun to watch.
The partner's, aptly named, Syd and Nancy, have what The Guardian describes as "decent chemistry," adding, "they poke and squabble and linguistically punch away at each other, but deep down obviously have hearts of gold, true-leaning moral compasses and enormous compassion and respect for each other." So basically, a fun watch that's easy to binge!
Unfortunately, the Spectrum platform just didn't get the viewership they were hoping for and only released 2 seasons of the show, but Netflix just performed life-saving CPR on the series because they released season 1 last week, and according to Decider, it's already ranking in the top 5 streaming shows on the service.
Netflix's success with the series might bring new seasons to the show
Since season 2 already exists, most people have their fingers crossed that it will appear on Netflix any day now, but according to What's on Netflix, Sony Pictures Television's past licensing agreements with the streaming service would indicate that it will likely be about a year before season 2 becomes available. The only hope would be for Fox, which has also been airing season 1, acquires the rights sooner and then Netflix can have access, as well.
It wouldn't be so bad to wait a little longer for season 2 especially when you consider that Netflix might want to jump on the series like they did with Cobra Kai and start making new episodes as a Netflix original! What's on Netflix predicts that, "should Netflix see big numbers for the series, they could possibly work a deal with Sony Picture Television to revive the show." They certainly have big numbers, and as of right now, they've got fans that want to see more. As Portia H wrote in a Rotten Tomatoes review, "L.A's finest has everything you could ever want in a cop duo show... The action scenes, the dramatic scenes and the comedic scenes are just beautiful and the timing of the line deliveries are a work of art. Check out this show for yourself, you won't want to stop watching it because it is one of the most satisfying balanced shows I have ever seen that is not some cookie-cutter cop drama.