The Unusual Way Disneyland Is Helping In The Fight Against COVID-19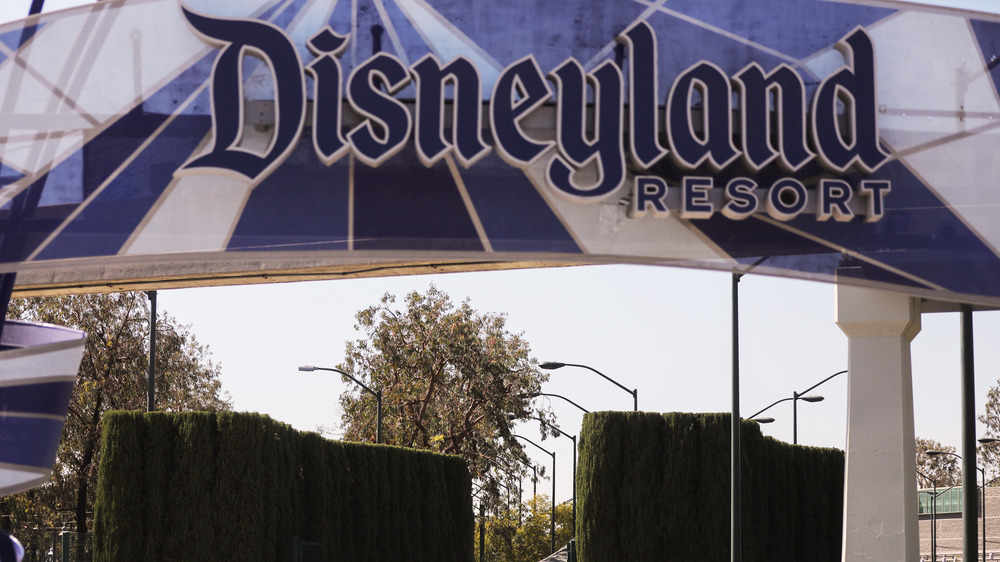 Mario Tama/Getty Images
The happiest place on Earth just became the safest. It's been nearly a year since Disneyland in California closed, shutting down due to COVID-19 concerns in mid-March of last year (via Indie Wire). The vacant property is now being put to good use, however, after months of sitting unused by tourists.
According to the Los Angeles Times, Disneyland will now serve as the first "super" COVID-19 vaccination site in the country, with the goal being to immunize thousands of people each day on the property. Incredibly, vaccines are expected to begin being doled out to area residents as early as this week. Sadly, their shot will not come with a FastPass to a ride or attraction, as there are no immediate plans to reopen Disneyland for guests. 
It's important to note that as with many other areas of the country, the first people who will be eligible to receive a COVID-19 vaccine in view of the Sleeping Beauty Castle are those who work in healthcare and at long-term living facilities for the elderly, as well as law enforcement members, and senior citizens over the age of 75.
Disneyland's size makes it a perfect fit for this new use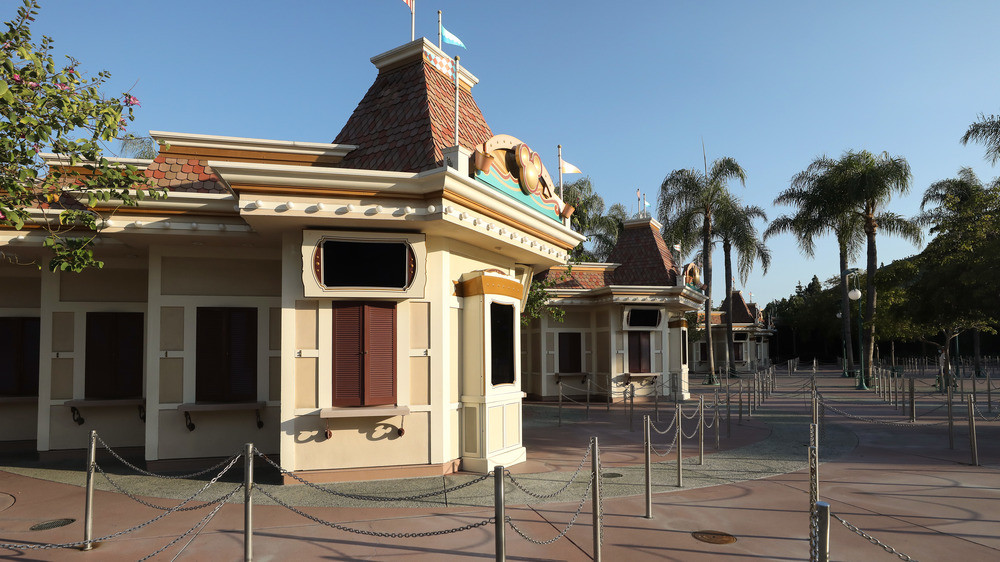 Mario Tama/Getty Images
Travel + Leisure notes that Disneyland's property comprises 500 acres, making it an ideal place to disseminate vaccines to a large number of people, hopefully while maintaining social distancing. Indeed, as Orange County Third District Supervisor Donald P. Wagner told USA Today about the new use of the theme park, "It's important to vaccinate as many willing people as possible for COVID-19, and we need the space to do it." He added, "I thank Disneyland Resort and the City of Anaheim for stepping up in the shared effort to give OC residents protection against the virus."
This novel idea for providing vaccines at the park couldn't come at a better time, with the Orange County Department of Health noting that COVID-19 cases are rising at an alarming rate in the state of California. Here's hoping Disneyland can serve as a happy place for many hoping to receive the vaccine — and that one day, in the not too distant future, the theme park can reopen for families to make magical memories once again.