You've Been Drinking Champagne Wrong This Whole Time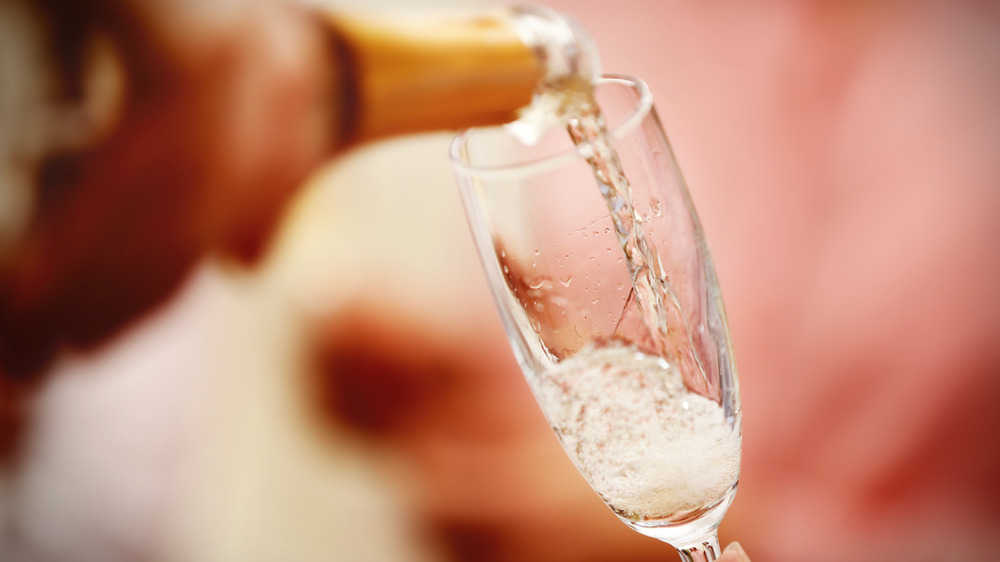 Shutterstock
December through the end of January is the peak time for Champagne drinking, thanks to the holiday cheer and multiple parties you have undoubtedly been invited to. There is nothing casual or laid back about this luxury drink, and legend says the glass flutes were originally modeled after Marie Antoinette (via The Huffington Post). According to Wine Country, Champagne's grapes grow in France's Champagne region, and only bottles made here can be crowned with the prestigious name.
But if you want to appreciate a subtle Champagne's magnificence, experts advise to go always vintage. According to Bloomberg, these particular grapes come from a single harvest, which is made in small batches and aged before their release to the public. Champagne's rules are finite and clear — never shake the bottle, ease the popping, and never store the party drink in your fridge since the cold temperature can often dry out the cork before you have had the chance to enjoy it.
Are Champagne flutes important?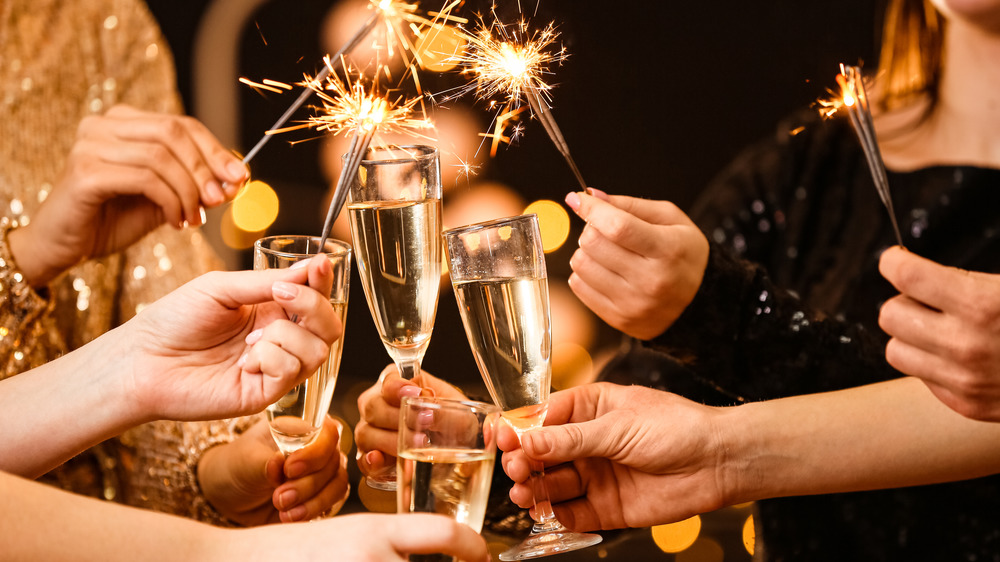 Shutterstock
So is a Champagne flute necessary to properly enjoy the drink? According to Real Simple, the simple answer is no. The thin and elongated base of the flute itself does show off the bubbly's robust life. But most sommeliers would agree that pouring Champagne into a flute does the product a disservice as it mutes the aroma and flavor. Maximilian Riedel, president of the wine glass company Riedel, reported to the outlet that even though the drink is often served in flutes at celebrations, a flute "restricts airflow to the wine" and makes Champagne "smell yeasty." Now, it would be an unfortunate turn of events if a partygoer accidentally drank a glass of the good stuff that tasted like flat beer. Reidel reports that the best way to serve the drink is in a standard white wine glass. Thanks to its rounder shape, a white wine glass lets the Champagne express more of its exceptional notes. There is also much more room for your senses to be awakened.
Did you know that you really shouldn't pair Champagne with chocolate? Well, consider the pair divorced, according to Bloomberg. The drink is best suited for salty and fatty foods, so order up some burgers to chow down on. It is also important not to overpour, since if you fill your glass more than one-third of the way, your Champagne will become too warm too quickly, according to The Huffington Post. The fantastic beverage purpose might be mostly used to commemorate special occasions, but it's also a great way to celebrate everyday successes.