Leonardo DiCaprio Looks Unrecognizable In His Newest Movie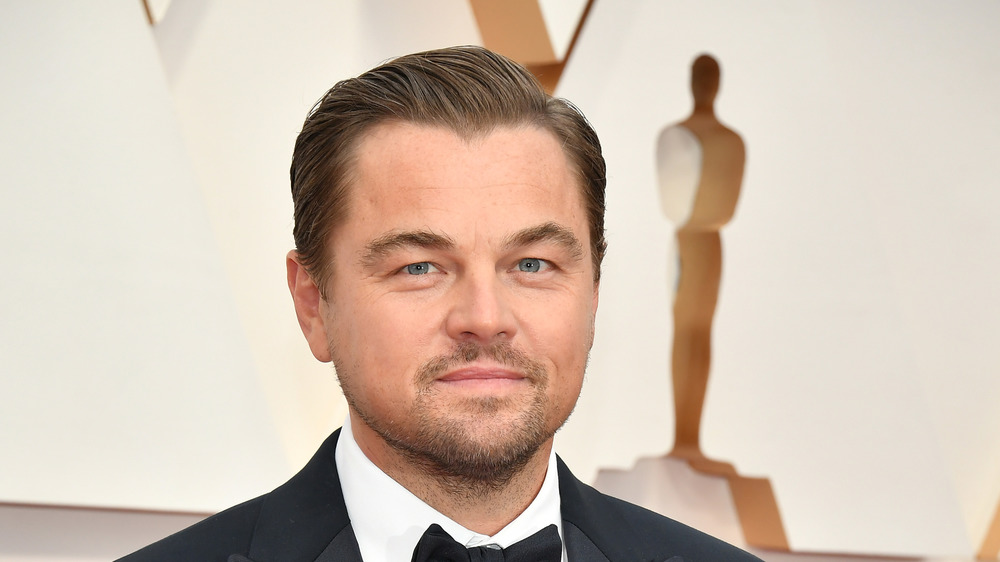 Amy Sussman/Getty Images
If you're looking for something to look forward to, Netflix has got your back. The streaming giant just released a charming supercut-style trailer of what's on deck for 2021. In the trailer, Ryan Reynolds, Gal Gadot, The Rock, share what they're looking forward to along with all star talent clips featuring everyone from Octavia Spencer, to Amy Adams, to Lana Condor, videoing in from home to add their thoughts on why they love movies, and what they're excited to share. The feel-good trailer promises a new movie every week for the coming year, with teaser clips of many offerings including the directorial debuts of Halle Berry and Lin-Manuel Miranda, a new comedy with Jennifer Garner, and plenty of Jason Momoa offering plenty of Jason Momoa.
But the last few seconds had sharp eyed viewers wondering, "Wait, is that...Leo?"
And indeed it is! A barely recognizable Leonardo DiCaprio stands in the belly of what appears to be an aircraft carrier, looking nervously over at Jennifer Lawrence as they wait for the doors to lower. There's not much to go off of plot wise there, but per Esquire the Adam McKay-directed film's cast includes Meryl Streep, Chris Evans, Cate Blanchett, Timothée Chalamet, and even Ariana Grande.
What we know about 'Don't Look Up'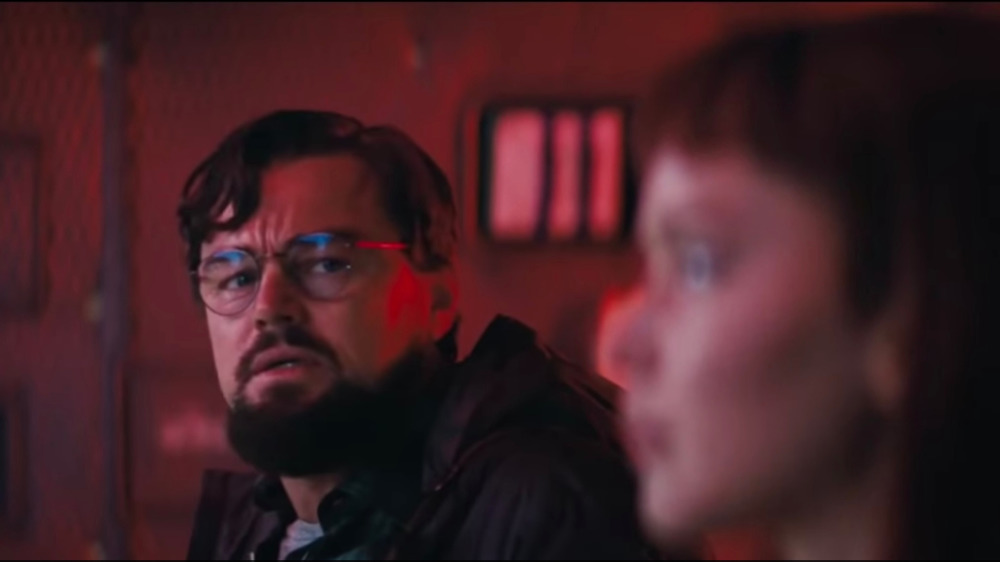 Netflix
According to People, Don't Look Up is a dark comedy about the end of the world. DiCaprio (in all his bearded glory) and Lawrence play a pair of astronomers embarking on a media tour to tell the world about an incoming meteor that will destroy earth in six months.
Streep hinted at the tone of the movie on The Late Show with Stephen Colbert, saying "It's about a global catastrophe but it's sort of funny like Dr. Strangelove for 2020 about global warming, a metaphor of that," she said. "I play the president of the United States" (via People).
Adam McKay, writer and director of Don't Look Up, is perhaps best known for his Oscar winning script for The Big Short, as well as producing Vice in 2018. His signature style includes the ability to cram massive amounts of information into relatively short scenes while highlighting aspects of American society that confirm the axiom that truth is stranger than fiction.
If a meteor sounds like a bit of a relief from the current state of affairs, perhaps it's just an indication of just how wild things have gotten over the last few years, even the last few days. One thing is for sure though, as we continue to spend nights in, Netflix will at least be there to keep us entertained. Pass the popcorn, please!