New Details About Kate And William's Fall Train Tour Have People Seeing Red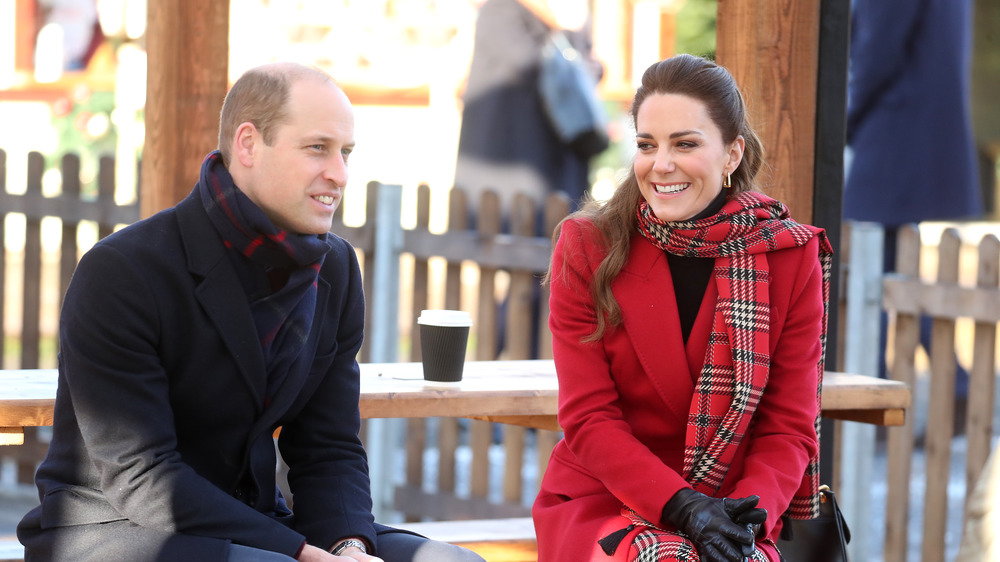 Chris Jackson/Getty Images
Being a British royal — whether born into the family or married into it — means maintaining decorum and keeping up appearances at all times. Even the slightest suggestion of a fashion misstep or a protocol faux pas can land you on the front page of the gossip tabloids around the world, not to mention risking the disapproval of Her Majesty herself. Beloved as she is, even Kate Middleton, Duchess of Cambridge and wife of Prince William, has had her off moments. 
As Marie Claire has reported, the duchess has come under fire for royal blunders that would have been acceptable in her commoner days: wearing wedge heels, serving lamb at her wedding reception, expressing her preference for bacon on pizza, and, of course, appearing publicly in full hair and makeup just hours after giving birth. As for her husband, the Prince has come under scrutiny for such missteps as incorrectly putting newborn Prince George in his carseat and reportedly disapproving of his brother Harry's marriage to Meghan Markle.
While it may seem silly to slam the future King for sitting in the wrong chair or the future Queen Consort for wearing dark nail polish, the latest tongue-wagging surrounding the royal couple actually has a serious side.
The royal couple took an "unnecessary" trip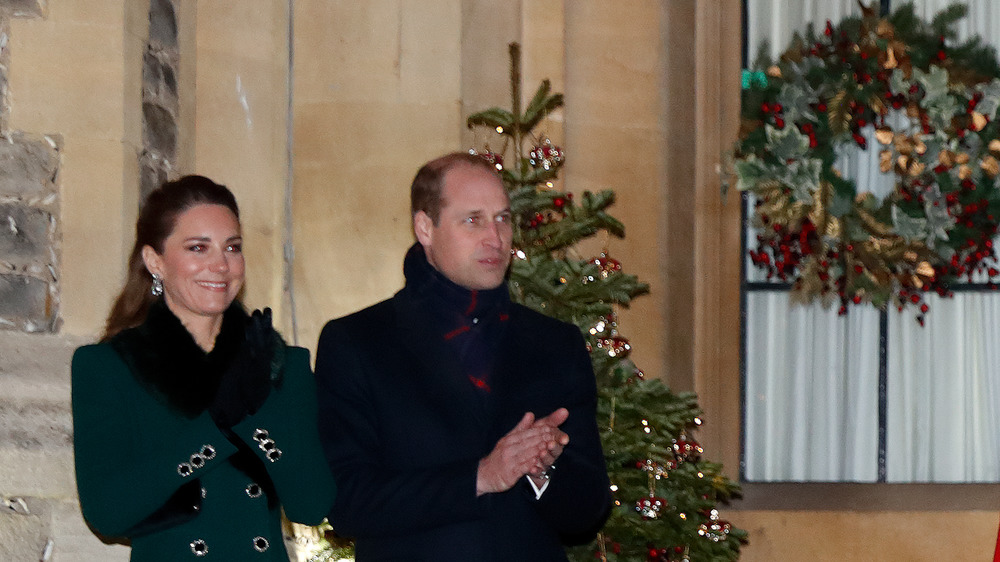 Max Mumby/indigo/Getty Images
The end of 2020 saw COVID-19 cases soaring in the UK, with England experiencing the highest number of virus-related deaths in all of Europe (per The New York Times). The news of a new and faster-spreading variant of the coronavirus prompted British Prime Minister Boris Johnson to impose a lockdown on the country in early January that is expected to last well into the next month.
The lockdown affected traditional holiday plans for the entire royal family, with all households staying put. That's why ire is rising over William and Kate's decision to go ahead with their train tour of the entire UK shortly before Christmas. As People reported, the royal couple spent three days visiting towns in Britain, Wales, and Scotland to thank frontline workers — a move many saw as insensitive in the face of coronavirus restrictions. 
The backlash has only grown following a recent report from the Scottish paper The National that the Cambridges were warned not to make the trip (per InStyle). Several Scottish authorities informed the couple that, given the "restrictions on nonessential travel both within and...out of Scotland," a postponement would be wise. While neither William nor Kate has commented personally, a representative made a statement to Harper's Bazaar: "The Duke and Duchess were travelling for work purposes and all rules were fully adhered to. The trip was planned in consultation with the U.K., Scottish and Welsh governments."