Sarah, Duchess Of York, Is Taking On A Surprising New Career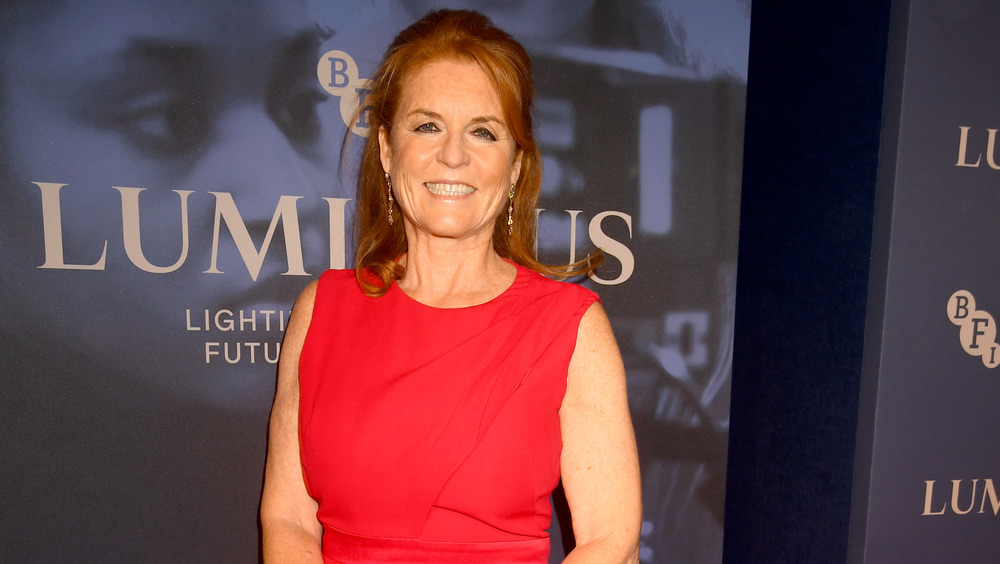 Dave J Hogan/Getty Images
Sarah Ferguson married England's Prince Andrew in 1986 and became The Duchess of York. The couple had two children, Beatrice and Eugenie, but by 1992 the two had separated, and in 1996 they divorced. Back in the '80s and '90s, when the royal family ruled the tabloids, Sarah, who the press dubbed "Fergie," made headlines for being much more outspoken than was generally expected (or accepted) for a lady in the Windsor family, and her strong personality and flaming red hair made her a bonafide international celebrity (via Biography).
Since her divorce, Sarah has dabbled in different areas of work, writing children's books, working as a film producer, and you may remember seeing her face in advertisements for Weight Watchers, for whom she worked as a spokesperson and brand ambassador. Now, The Duchess has taken her love of writing in a new and much more salacious direction than her kids' books; she has announced that this summer, she will be releasing her first ever romance novel (via Page Six). Good news for anyone who likes to lie on their beach towels with a little something steamy. 
What you can expect from Sarah Ferguson's new book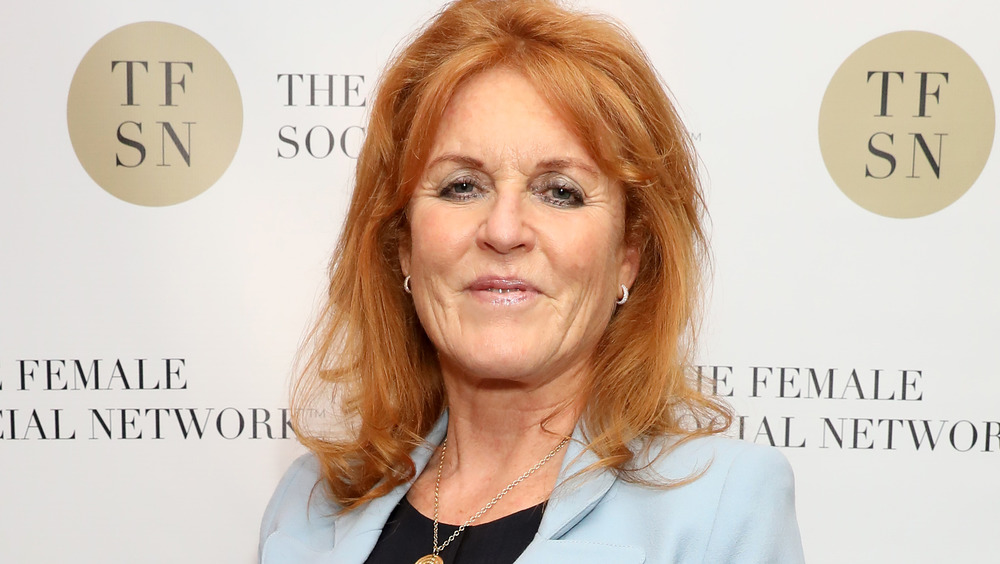 David M. Benett/Getty Images
The novel, titled Her Heart for a Compass, was co-written with author Marguerite Kaye and is being published by Mills & Boon, a romance-dedicated subsidiary a romance imprint of British publisher Harlequin UK. The publisher describes the story as a Victorian romance, which is based on the life of Sarah's real ancestor, Lady Margaret Montagu Douglas Scott. Lady Margaret is said to have bucked "the confines of polite society" by running away from an arranged marriage to follow the call of her heart (via Page Six). 
In a promotional announcement for the book on Twitter, Sarah wore a Victorian gown and told her fans the book is "about daring to follow your heart against the odds." She says of her heroine, "She's strong; she's rebellious; she's courageous." And she encourages fans to preorder. Many have replied to the tweet, some of whom with comments too steamy to print here, and many expressing their excitement about reading the book and saying how impressed they are with Sarah's ability to keep morphing and creating. One commenter said, "Fergie is like the Energizer Bunny. She just keeps going and going," while another tweeted, "Good for you, Sarah. Looking forward to reading it."