The Surprising Place Brielle Biermann Is Quarantining After COVID-19 Diagnosis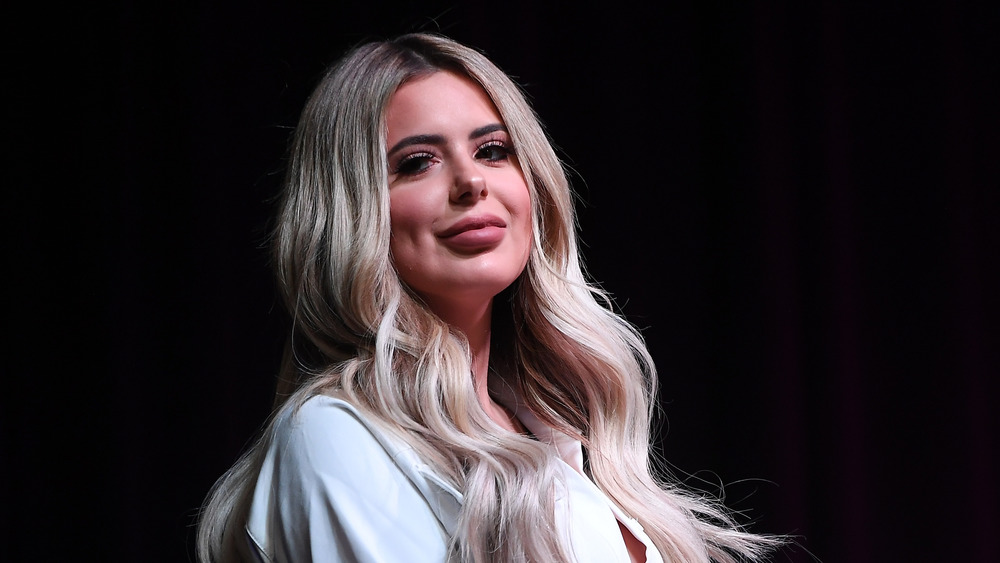 Paras Griffin/Getty Images
Kim Zolciak Biermann's 23-year-old daughter Brielle Biermann has COVID-19 and is quarantining at home — kind of. The actual place she is holed up while she recovers is in fact on the family's Atlanta, Georgia property, but the exact location may surprise some. Okay, any fan of the reality TV star won't be surprised at all, actually. Because as Biermann revealed via her Instagram Stories, she is taking time away from her sister and four half siblings at the home's in-home salon (via Page Six).
"I've had COVID (still recovering but I'm doing good today!!)," the Instagram star shared earlier in the week. She added she was wearing makeup since she'd be taking Zoom meetings all day (via Us Weekly). But, Biermann also noted she was starting to tire of spending time alone. "I've been beyond bored for awhile so if anybody has any suggestions on what to watch on Hulu or Netflix, please let me know because I am running out of things to do up here in the salon," she pleaded with her 1.3 million followers.
Brielle Biermann is getting everything she needs from her step-dad and mom
After the eldest daughter of the former Real Housewives of Atlanta star shared she had been dealing with COVID-19 for almost two weeks, and reiterated how bored she is, Biermann told her fans she is planning to get tested again.
Meanwhile, it seems her step-dad, former NFL player Kroy Biermann, as well as her wig-loving mom have been keeping their daughter flush with everything she needs to get through her isolation, with the patient sharing further via her Instagram Stories about her dad, "[He] has been delivering me my necessities at the stairs. He has been delivering all my clothes and food. He even brought me milk and cookies the other night."
She later noted it was her mom who provided the yummy treat. Here's hoping you feel better soon, Brielle. And if you get bored, just give yourself a killer blowout!