The Heartbreaking Death Of Mister Rogers' Wife, Joanne Rogers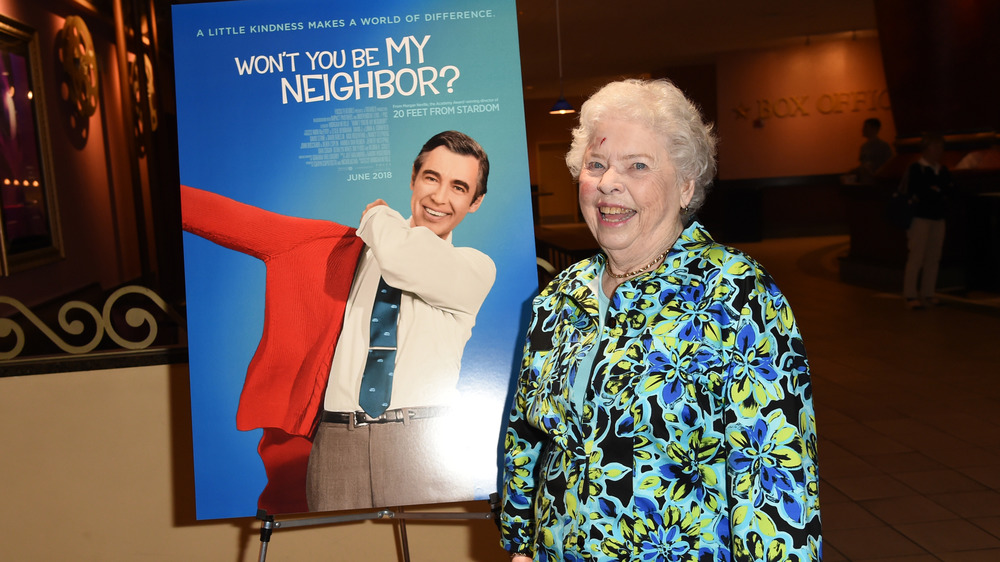 Jason Merritt/Getty Images
She was the other half of a couple that preached the importance of kindness. America has lost another gentle soul with the death of Joanne Rogers, wife of the late Fred Rogers at the age of 92 (via CBS).
Joanne and Fred Rogers were married for 50 years before the man children across America know as Mister Rogers died of stomach cancer at the age of 74. Joanne Rogers' death was announced in a statement by Fred Rogers Productions via social media, who said Joanne Rogers had "continued their shared commitment to supporting children and families after his death as chair of the board of Fred Rogers Productions."
"Joanne was a brilliant and accomplished musician, a wonderful advocate for the arts, and a dear friend to everyone in our organization. We extend our heartfelt condolences to Joanne's family and the thousands of people who had the privilege of knowing and loving her," the company tweeted. 
Joanne Rogers was a classically trained pianist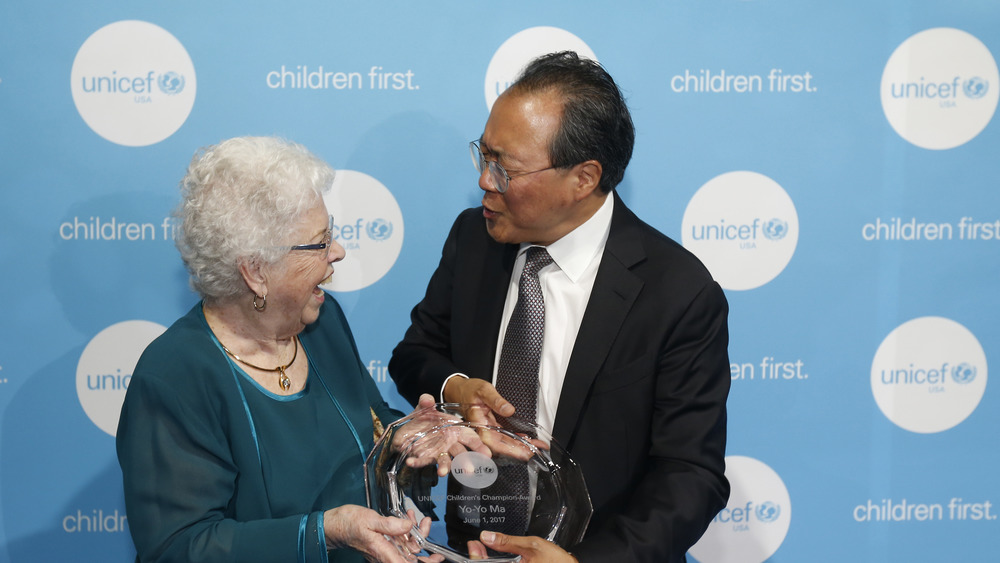 Scott Eisen/Getty Images
In the years after her husband's passing in 2007, Joanne Rogers worked tirelessly to remind America of Mister Rogers' legacy of kindness and humanity. But she wasn't always "just" Mrs. Rogers, because she also traveled around the country as a classically-trained concert pianist. Born Sara Joanne Byrd, Rogers began playing the piano at age 5, and years of training led to a scholarship in Rollins College where she met Fred Rogers and another lifelong friend, Jeannine Morrison. Fred and Joanne were eventually married in 1952. It was with Jeannine Morrison that Joanne Rogers became known for her skills as a pianist. Together, the two women spent 36 years playing at over 300 concerts. 
Joanne eventually stopped playing the piano because of arthritis, but she still traveled to watch friends like Emmanuel Ax and Yo-yo Ma play in concert, and her sons say Joanne still "noodled around" on the instrument from time to time (via The New York Times).
Joanne Rogers has a cameo in 'Won't You Be My Neighbor'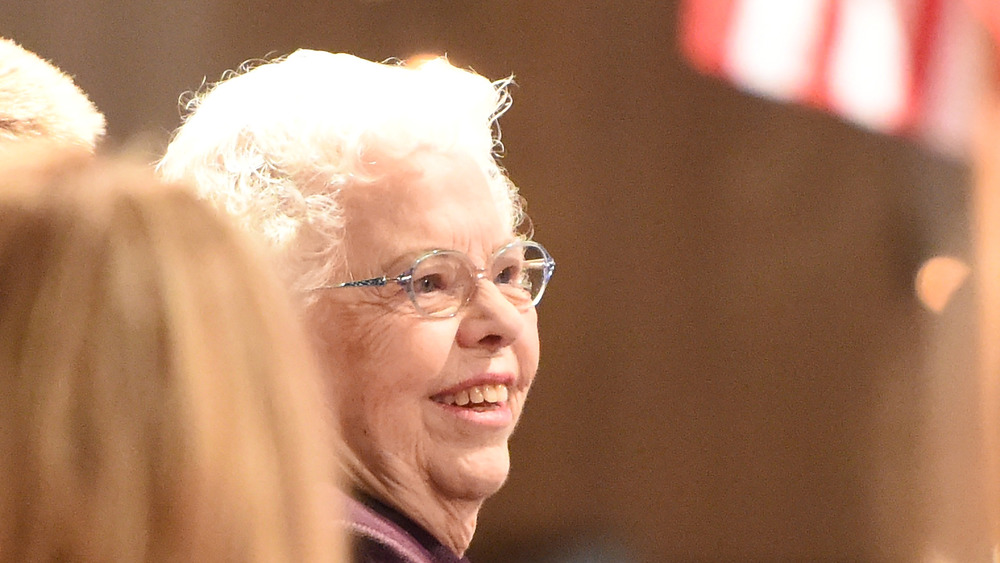 Jason Merritt/Getty Images
Joanne became involved in the filming of A Beautiful Day in the Neighborhood (produced by Ma's son Nicholas) because she visited the set almost every day while production was in Pittsburgh, where she became close to Tom Hanks. She even appeared as an extra in the movie — and for those of us who might have watched the movie, you can go back and look for the moment when Hanks, who played Rogers, asked another character if they could sit in silence for a minute while they were at a Chinese restaurant. A camera movement will reveal a smiling Joanne Rogers taking a bite of food.
Twitter users paid homage to Joanne Rogers as one of a couple who for decades lightened the footsteps and brought to children all across America. One social media user tweeted: "It's a beautiful day in Heaven's Neighborhood." Another Twitter user responded to the news, saying: "Say hello to Mister Rogers. Boy, we could use him right now. Rest well, Mrs. Rogers."
Joanne Rogers is survived by her sons James Byrd and John Rogers and three grandsons (via Duquesne University).