Jon Gosselin Reveals His Scary Battle With COVID-19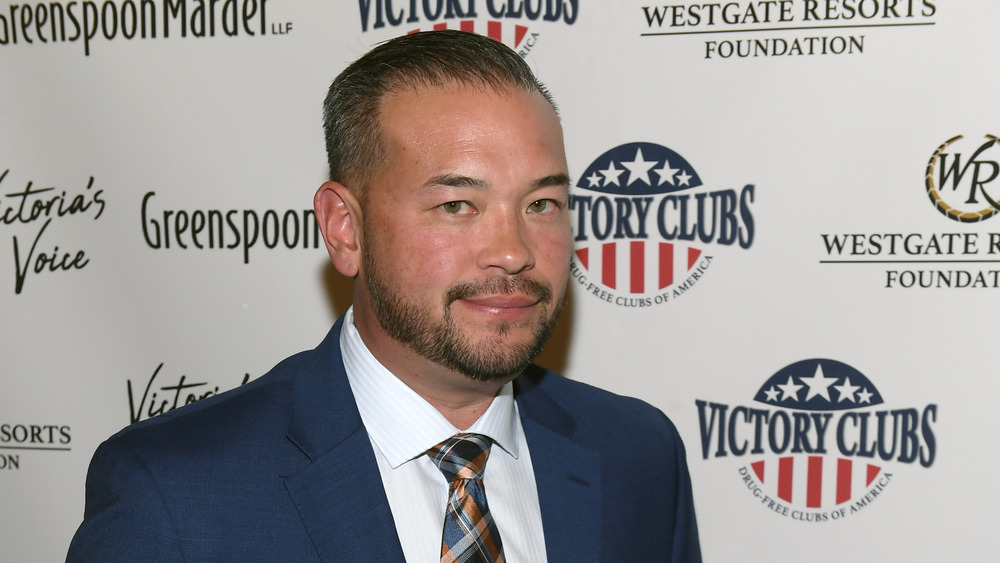 Bryan Steffy/Getty Images
Former reality TV star Jon Gosselin is sharing that he dealt with a scary bout of COVID-19. The 43-year-old and dad of eight appeared on The Dr. Oz Show to talk about what he experienced (via People).
"You go from perfectly healthy one week to you can't do anything the next week," Gosselin said during his appearance, adding, "It was so weird. It's still weird now."
The reality dad went on to reveal he had an almost 105 degree fever (via Us Weekly). At that time, he went to the emergency room, and described the scary state of the situation there, saying, "I was in a wheelchair. I had to wait in the ER. It was packed, like, the hospital was full and then they put me on a gurney and put me in the hallway in the waiting room, so I could get a temporary room."
Jon Gosselin shares more about his experience being hospitalized with COVID-19
The Pennsylvania native, who is currently dating Colleen Conrad, explained the treatment he received while hospitalized with COVID-19, saying, "All of a sudden, I'm getting antibiotics, steroids and a plasma antibody transfusion for COVID. It happened really fast."
Gosselin was subsequently moved to what he called "a more permanent room." He told Dr. Oz, "Then I just remember sleeping and it was just surreal. Like, 'What?' I didn't even realize why I was there until, like, three days later."
The dad recounted that he was nearly placed on a ventilator, with Dr. Oz noting this "takes the mortality rate up dramatically." Gosselin then shared, "Yeah, I had a really bad COVID pneumonia based upon my numbers." He said he is still dealing with the after effects, feeling weak and like he might "pass out." He also described feeling like an "invalid."
Jon Gosselin is thinking about the future with his family
After his scary COVID-19 experience, Gosselin says he is contemplating the situation with his divided family (via E! Online). The recovering star has custody of only two of his eight children — Hannah and Collin — while his former wife, Kate Gosselin, retains custody of Aaden, Leah, Joel, and Alexis. He does not currently see Madelyn or Cara either.
Given his scary illness, Gosselin says his message for his other kids would be, "Just tell them I love them and I'm just thinking of the future more. I hope they develop a relationship with Hannah and Collin. I hope that one day I can be part of your life."
He added, "I'm glad that I got a second chance," and was so happy to get back to his family after being hospitalized.