You've Been Calling Anne Hathaway The Wrong Name All This Time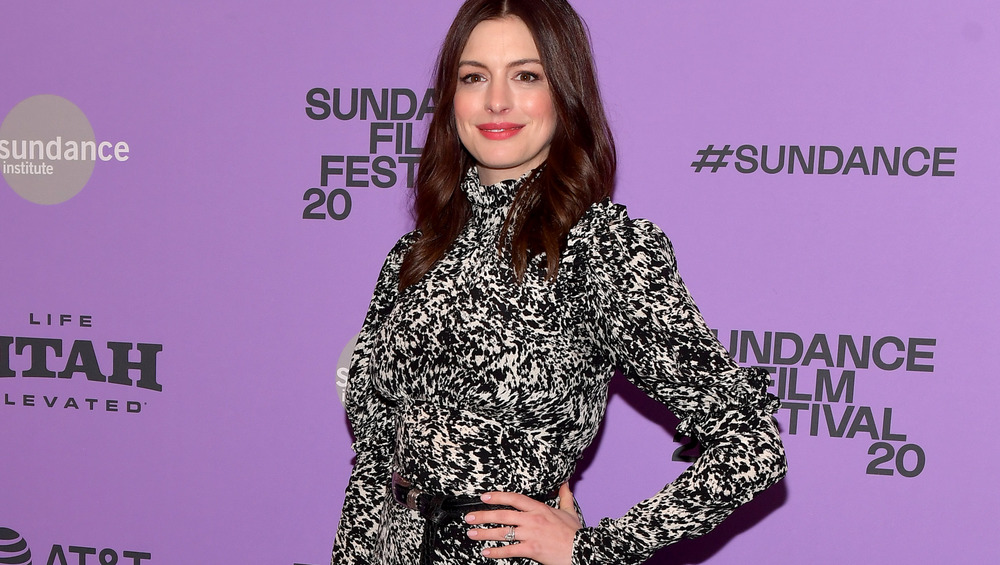 Matt Winkelmeyer/Getty Images
Remember how you cringed at The Devil Wears Prada every time Meryl Streep's Miranda Priestly called Anne Hathaway's character "AHN-drea?" Well, apparently the actress has the same reaction to being called by the name that appears on her birth certificate. As seen on Page Six, Hathaway recently appeared (virtually, of course) on The Tonight Show with Jimmy Fallon to promote her new film Locked Down. Fallon observed that he'd heard her good friends refer to her as Annie. "What do I call you — Anne or Annie?" The actress earnestly responded, "Call me Annie, everybody. Everybody: call me Annie. Anything but Anne!" 
She went on to explain that the name game began when she began her career by appearing in a commercial at age 14. As a newly minted member of the Screen Actors Guild, she was asked to provide a name for her membership card. Hathaway figured it was logical to use her birth name. "It never occurred to me for the rest of my life that people would call me Anne." 
'Annie' has this reaction when people call her Anne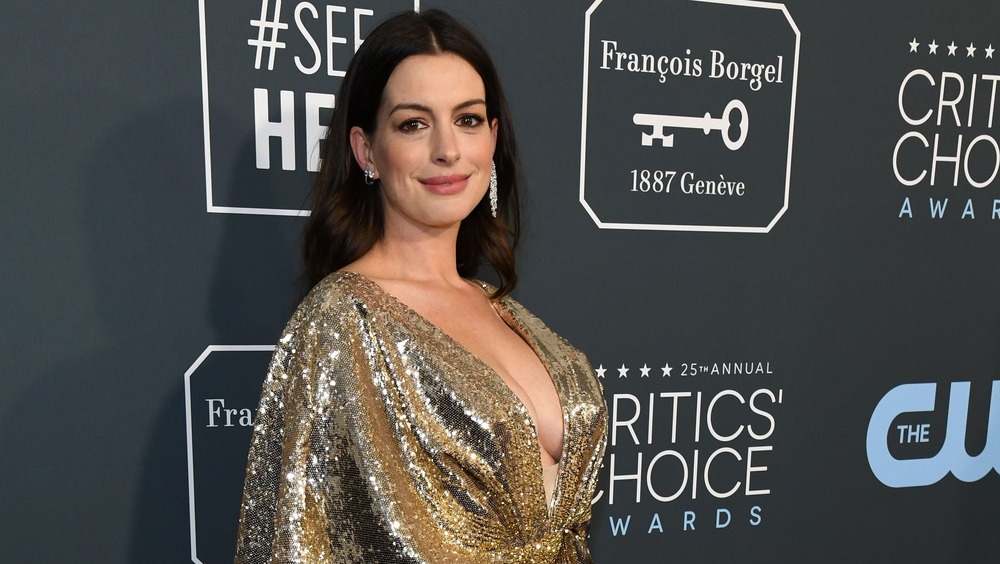 Kevin Mazur/Getty Images
Hathaway's issue is totally relatable to anyone who ever spent their childhood dreading those moments when they were called by their full names (middle, confirmation, and last included). "The only person who calls me Anne is my mother, and she only does it when she's really mad at me — like really mad," she explained. "So every time I step out in public and someone calls my name, I think they're going to yell at me!" Fallon admitted that his mother did the same thing, to which the actress pointed out that he probably doesn't get a lot of fans greeting him with "James Thomas! I loved your last film!" 
Even after years of being known by millions as Anne, Hathaway feels that the name doesn't fit. "I'm an Annie." Still, crew members tend to feel uncomfortable calling her by such a chummy nickname, so they often come up with a compromise: calling her "Miss H" or "Hat." That suits her just fine.
The host then went on to share parenting anecdotes with the actress, whose sons are 4 and 1, before finally getting around to discussing her "fun heist movie" about to debut on HBO Max.  But once again, the conversation turned to names: Fallon made sure to enunciate the film's title to make it clear: "It's not Lockdown — it's Locked Down." Annie Hathaway joked, "Honestly, have a glass of wine before you watch the movie and you'll be like, [slurring] 'Loggdown.' "
And that's the final word from Miss H.