Here's Why The Rappers In The Geico Commercial Look So Familiar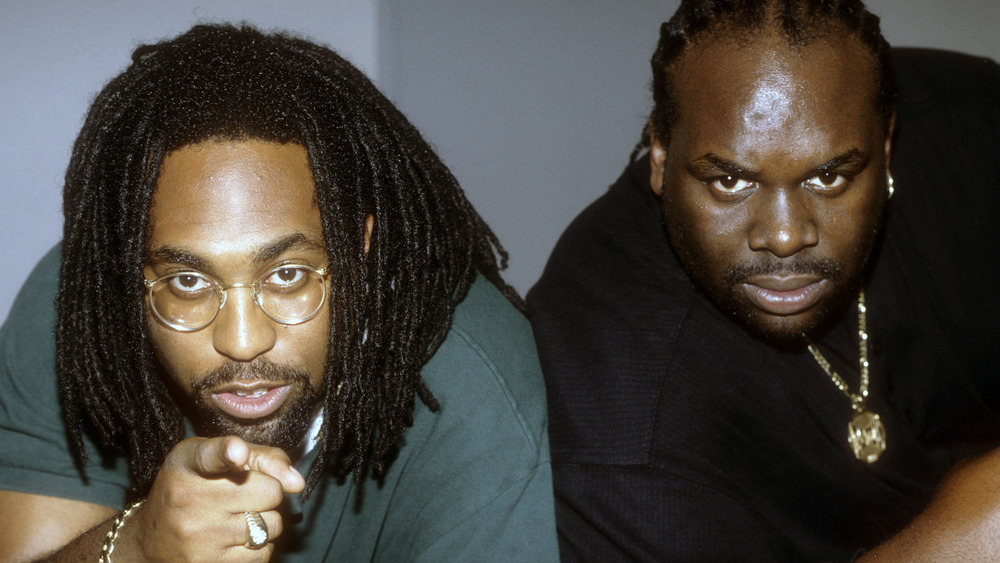 Al Pereira/Getty Images
A new Geico commercial is 100 percent guaranteed to put a smile on your face — something we could all use! Not only is the concept of the spot really funny, but the unexpected stars of the ad are two rappers you will definitely recognize. Yup, it's none other than Tag Team, the hip hop duo from the 1990s, made up of DC the Brain Supreme and Steven Roll 'n Gibson (via All Music).
In the new insurance commercial, Tag Team's most well-known song, "Whoomp (There It Is)," is featured. You know you have it in your head now. And yes, you are so very welcome. According to Smithsonian, the single spent seven weeks as the second most popular song on the Billboard Hot 100 in 1993.
But here's the most astounding thing about "Whoomp." As of 2013, Tag Team was still making up to $70,000 a year each from the song.
Where else you recognize the rappers and their song from
So why is the song from the '90s still so lucrative for Tag Team? Consider that it has been featured in movies from Rio, to Elf, to The Mighty Ducks 2, and was remade for Addams Family Values the same year it debuted (via TV Over Mind). And now, the song is in the Geico ad, almost 30 years later — albeit as "Scoop There It Is."
In the smile-inducing clip, we see DC the Brain Supreme and Steven Roll 'n Gibson helping a woman make dessert in her kitchen. Her husband and daughter walk in to see her dancing along with Tag Team — he is into it, while the teen turns abruptly on her heel and leaves the room, insinuating her parents are so embarrassing!
Incidentally, this is not the first commercial the song has been featured in, having been part of a 2011 AT&T ad (via Song Facts). Meanwhile, Atlanta Magazine called Tag Team a one hit wonder — but who cares? When you have a hit that still makes people groove decades later, you don't need another song.