Nicole Kidman Is Completely Unrecognizable At 16 Years Old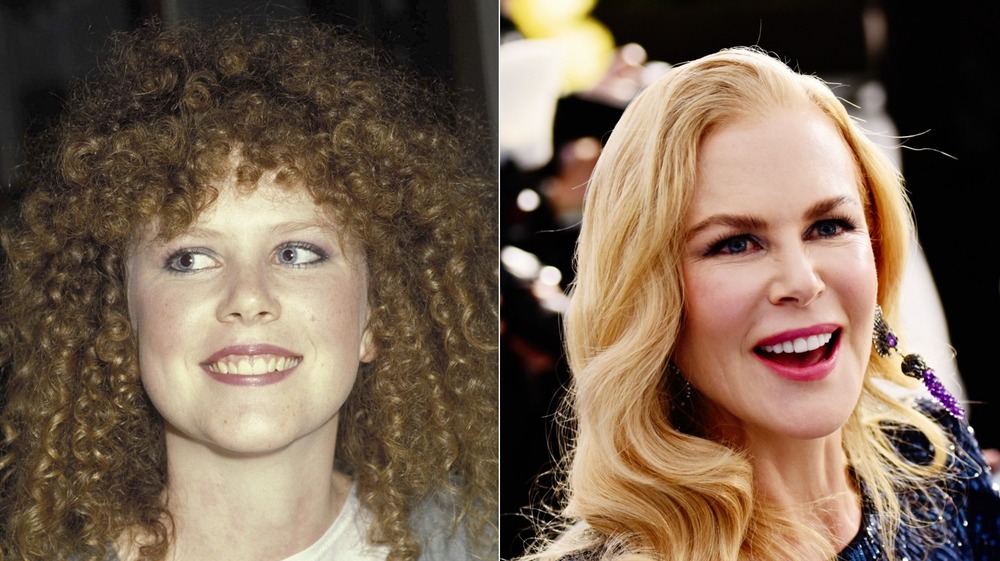 Chelsea Guglielmino/Getty Images
Nicole Kidman is a beauty — this goes without saying. But when she was just 16 years old, the A-list Hollywood actress looked completely different than she does at age 53. Of course she would have aged in close to 40 years! Still, it's likely the Australian has had work done.
First, let's remember that the first time we saw the super-youthful star was in the movie Days of Thunder. Kidman was just 22 when she auditioned for the role according to Vanity Fair. According to The Blast, her role in HBO's The Undoing, which filmed in 2019, showcases her refreshed complexion, without a single line on it!
Looking at a photo of Kidman as a teen, it's also worth noting she appears to have some freckles — all of which are now indetectable. And that hair! We are loving the natural curls and the red hue, which to be fair, she does sport as Grace Fraser in the eerie TV miniseries (via IMDb). But we are long used to seeing Kidman with blonde, straight locks as well.
The bottom line is that there is no doubt the star has undergone huge changes in her appearance since before she was famous.
Nicole Kidman's face has definitely shifted since teenagehood
The gorgeous star has actually claimed to not have gone under the knife to achieve her ageless look. "To be honest, I am completely natural. I have nothing in my face or anything," Kidman claimed according to Life and Style, adding, "No surgery for me; I did try Botox, unfortunately, but I got out of it and now I can finally move my face again... I wear sunscreen, I don't smoke and I take care of myself, and I am proud to say that."
The Skin Edit claims Kidman not only had Botox, but injectable fillers as well. The outlet also notes her nose appears thinner than it used to. 
To be fair, we don't know for sure if the mega-talented actress has had work done — it's simply worth noting she has gone through many transformations between the ages of 16 and 53. Ultimately, haven't we all to varying degrees? And in the end, Kidman's appearance has come full circle, as she is starting to look more like she did early on — we are big fans!