The Bachelor's Jade Roper Opens Up About Her Struggle With Postpartum Depression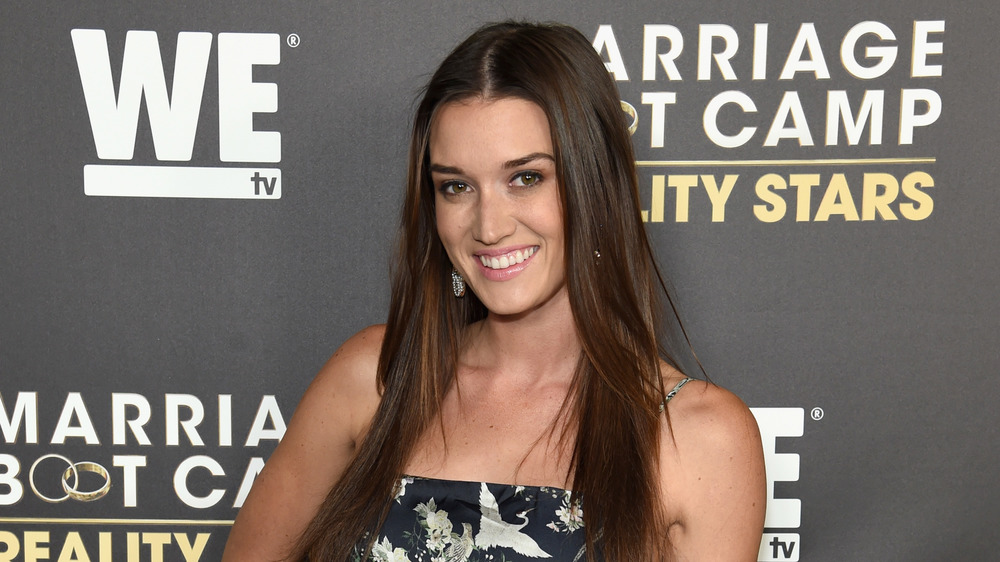 Jamie Mccarthy/Getty Images
Jade Roper and Tanner Tolbert found love on Bachelor in Paradise — and subsequently welcomed three children together. Their third little bundle of joy was born late last year (via ET Online). The baby boy, named Reed, joined big sister Emerson, who was born in 2017, and brother Brooks, who made his debut in 2019. Roper has shared her motherhood journey along the way to becoming a mother of three, but now, it seems she is receiving some criticism due to what she shares (via Us Weekly). But it turns out the reality star was hiding something for years and is finally opening up about her secret battle.
"Some days I really struggle with what content to share on here," Roper began a lengthy Instagram post that featured a cute pic of the mom and two of her kiddos. She went on to share, "Someone messaged me yesterday saying that they were going to unfollow me because of all my complaining about motherhood since Reed was born, and that I need to be the person I was when it was just Emmy and Brooks."
Then, the TV mama bravely confessed, "Fact is, I was fighting a dark depression for the first 6 month after Brooks was born and no one would have known it." 
Jade Roper says she is determined to keep being real on social media
Roper went on to tell her 1.4 million followers she is no longer the person she was when she was a mom of two. "Each birth also births a new mother, a new born version of ourselves we are getting to know as well," the mama wrote, and to her critics, Roper offered this humble explanation, "I'm fumbling through, learning as I go and leaning in as I get to know my baby and the new versions of my children and husband as they evolve and adapt and grow as well. I guess I share the imperfect moments in hopes of reaching across a social platform and sparking a human connection."
The 34-year-old then offered hope and understanding to followers who might relate to her postpartum struggle, writing, "For anyone out there hanging on by a thread, needing to know they are loved and not failing; and, honestly for myself when I'm needing to hear a kind voice speak my truths to me. To remind me on the days where I can't find the light, that it's still there. I want people to know you can carry both joy and grief together. That we can feel madly in love with our children, but also like we are carrying broken pieces of ourselves around."
Postpartum depression is a very common condition
Roper finished her touching post by assuring others it is okay to not be okay some days, and added, "So I'm going to continue to keep posting pictures that show the hair grease, the under eye bags, the unclothed children, the sleep deprivation, and perhaps the little bit of sadness behind the eyes, because none of us have it all together all the time, especially during this pandemic."
Meanwhile, postpartum depression is very common among women who have given birth, with the Centers for Disease Control estimating as many as 1 in 5 women will suffer from this all-consuming condition. If you or someone you know is struggling after having a baby, talk to your doctor, who can help you determine if medication and/or therapy is right for you (via Mayo Clinic). Ultimately, just know that as Jade says, you are not alone.