What We Know About Cardi B's First Lead Film Role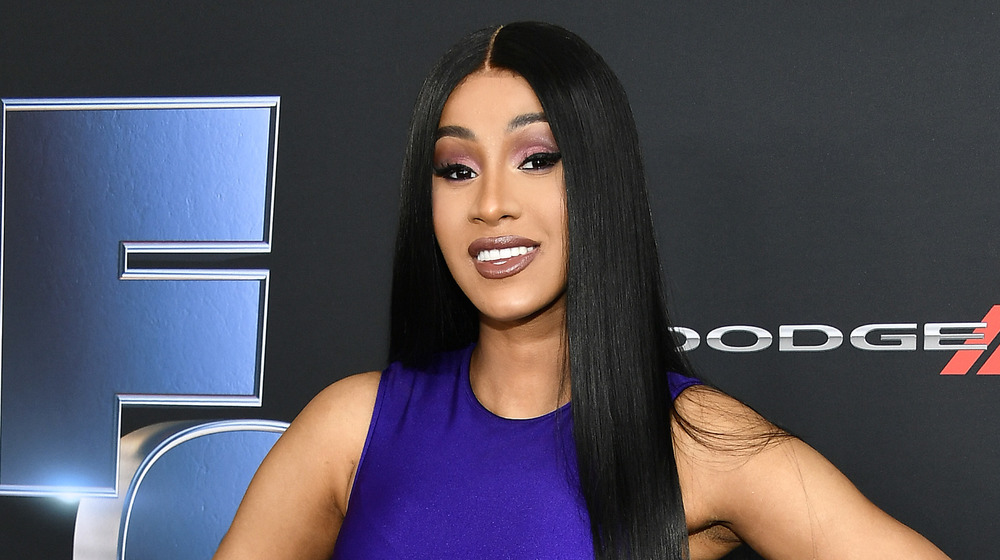 Frazer Harrison/Getty Images
Cardi B has ruled the radio for years, but now she's taking over Tinseltown, too. The rapper is no stranger to the screen, of course, having starred in music videos for years. Per IMDb, she also portrayed Mercedes in a 2017 episode of the show Being Mary Jane. That same year she appeared as Viral: in the short A-Z of Music and, a couple of years later, made her feature film debut as Diamond in 2019's Hustlers.
Now, Cardi B is taking her acting career to the next level with her first starring role in the upcoming film Assisted Living. Variety broke the news of Cardi B's casting in the film in which she will play Amber. Assisted Living promises plenty of hijinks as Amber finds an unlikely place to hide out from the law: her grandmother's assisted living facility. To fit in, Amber has to disguise herself as a senior citizen in the "raucous comedy."
Cardi B had one big complaint about filming Hustlers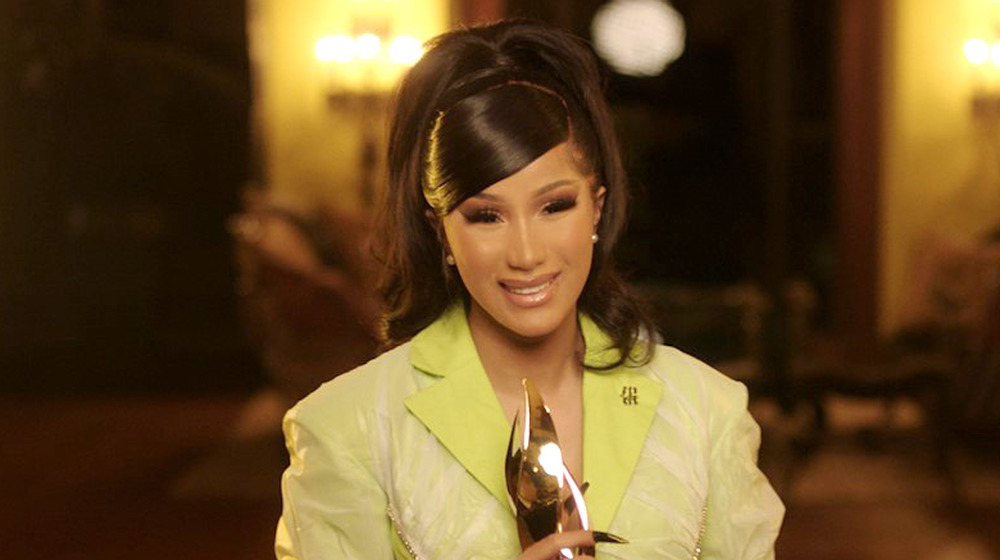 2020 Billboard Women In Music/Getty Images
Cardi B is a natural on camera but has admitted in the past that acting is a bit dull compared to her music career. In an appearance on The Ellen DeGeneres Show in 2019, Cardi B said she "enjoyed" being in Hustlers but there was a major drawback to making a movie.
"Artists, we have long days, but it's just full of excitement," she explained. "We move around. We're doing something. With this, you have to wait in the trailer until it's your turn... You got to do the same scene like 20 times."
Of course, her experience filming Assisted Living will probably be quite different from her experience on the set of Hustlers. Hustlers features an ensemble cast with several stars including Constance Wu, Jennifer Lopez, Julia Stiles, and Lili Reinhart. Cardi B's role in the film wasn't very big so she likely had a lot more downtime on set than she will as the lead in Assisted Living.