Dolly Parton Shares Heartwarming 75th Birthday Wish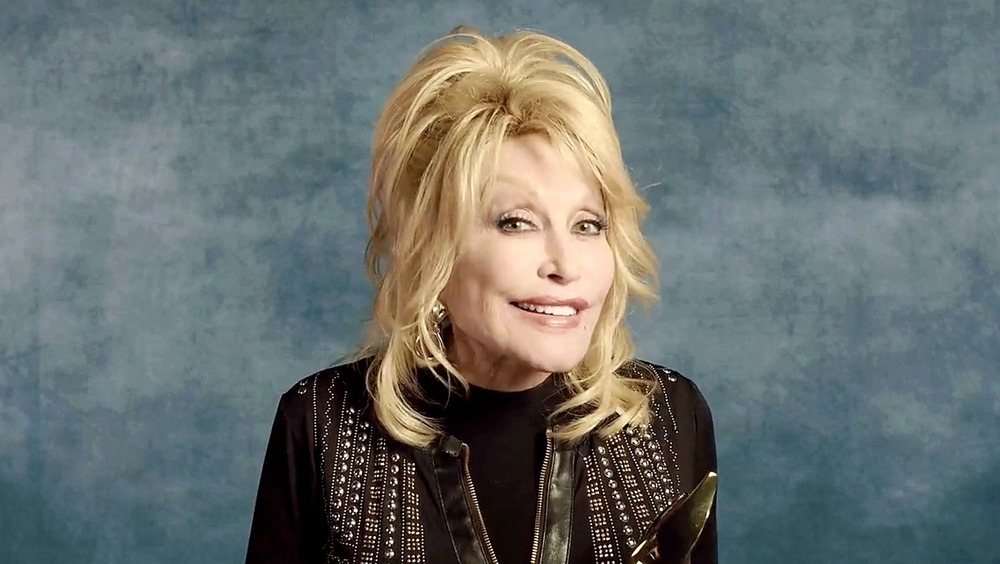 2020 Billboard Women In Music/Getty Images
Jan. 19, 2021 may have been Dolly Parton's birthday, but many consider the country music icon to be a gift in and of herself. She rose from her dirt-poor Appalachian childhood to become a multi-platinum recording artist, an astute businesswoman, a film star, and — perhaps most importantly — a tireless worker for the causes she believes in.
Dolly Parton's Imagination Library has sent millions of free books to underserved children worldwide, and she has contributed generously to hospitals and schools (per Biography). Most recently, she donated $1 million to Vanderbilt University Medical Center (via USA Today) to help fund the research that went into the development of the Moderna COVID-19 vaccine. 
No surprise, then, that Parton used part of her 75th birthday to pen a warm and hopeful message to her millions of fans. The post on her official website was titled "Dolly Parton's Birthday Wish This Year Is a Heartfelt Call for Kindness," and it began with a reflection that she's not sure whether it's appropriate to celebrate a birthday in the midst of the COVID-19 pandemic. "I am choosing the quiet path so I can stay close to the ones I love to count my blessings and think hard about what this new year will bring," she wrote.
To honor Dolly Parton, do something nice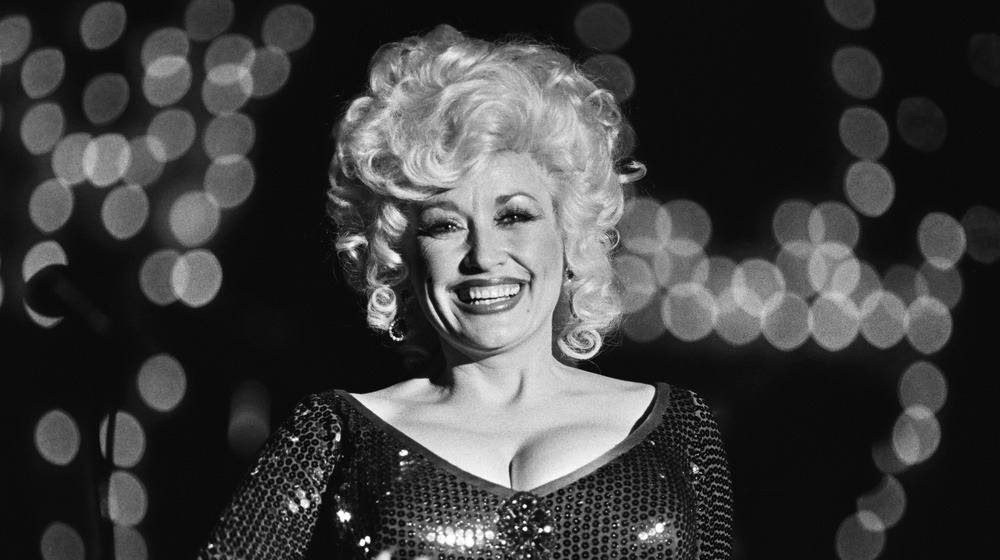 George Rose/Getty Images
The "Jolene" and "9 to 5" singer-songwriter followed up with her personal birthday wish: that all her fans do something good in her honor. "Let's call it a call for kindness," Dolly Parton wrote on her website, offering suggestions such as donating to charity, calling an old friend, or adopting a pet from a shelter.  
Parton went on to urge readers to do what it takes to make their dreams come true. "We can't just hope for a brighter day, we have to work for a brighter day," she said. Her message also called for everyone to reach deep within to find the spark of love that still exists even in dark times. "So today, January 19th, let's get to unearthing love. Love is more contagious than a virus, so let your best self shine in a glorious light and others will be inspired by you," she concluded.
Parton posted a portion of her birthday message on her official Twitter and Instagram accounts as well. They drew hundreds of thousands of likes, plus birthday wishes from admirers including Jenna Bush Hager, Roma Downey, Andy Cohen, Angela Kinsey, and the Country Music Association. 
Suppose we all go make Parton's birthday wish come true?