You Should Keep Your Nail Polish In The Fridge. Here's Why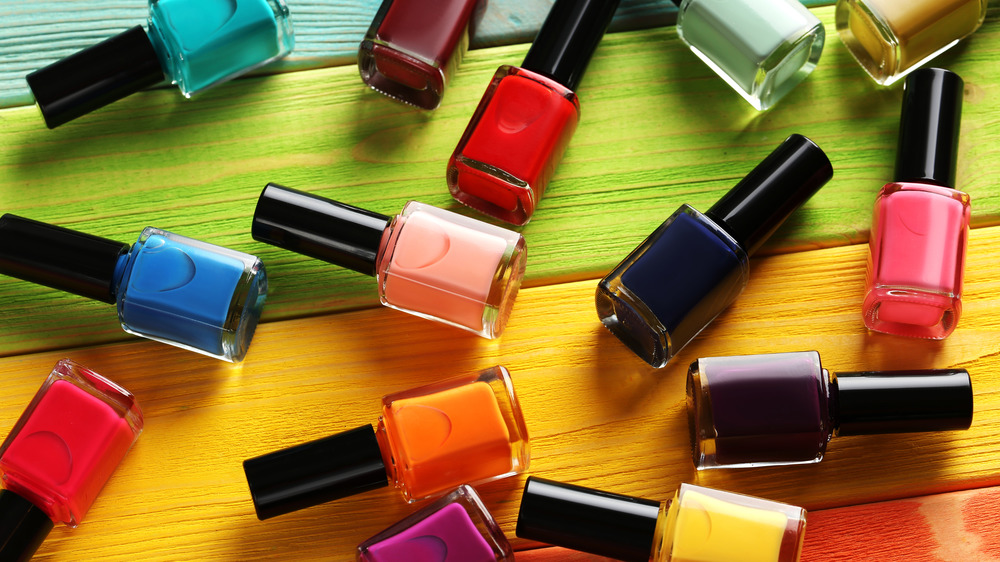 Shutterstock
If your makeup cabinets are currently packed to the brim, we've got some good news for you: Some of the products are actually better off stored in a different space entirely.
After 10 years as a beauty editor, Rachel Jacoby Zoldan shared the 19 best tips and tricks she's picked up along the way (via Self). First on the list? Zoldan suggests stashing eye creams and nail polish in the fridge. She explains that storing nail polish in the refrigerator "keeps it from thickening over time."
Keeping your nail polish in the fridge also means it'll retain its true color for a longer period of time, according to Ram Hariharan, head of the L'Oreal USA nail laboratory. "Keeping nail polish in a fridge slows down the normal possible discoloration and solvent evaporation of the polish, which happens as the polish gets older," Hariharan told Makeup.com, adding that you should put your nail polish in the fridge as soon as possible after purchasing it in order to preserve the color.
There's a proper way to store your nail polish in the fridge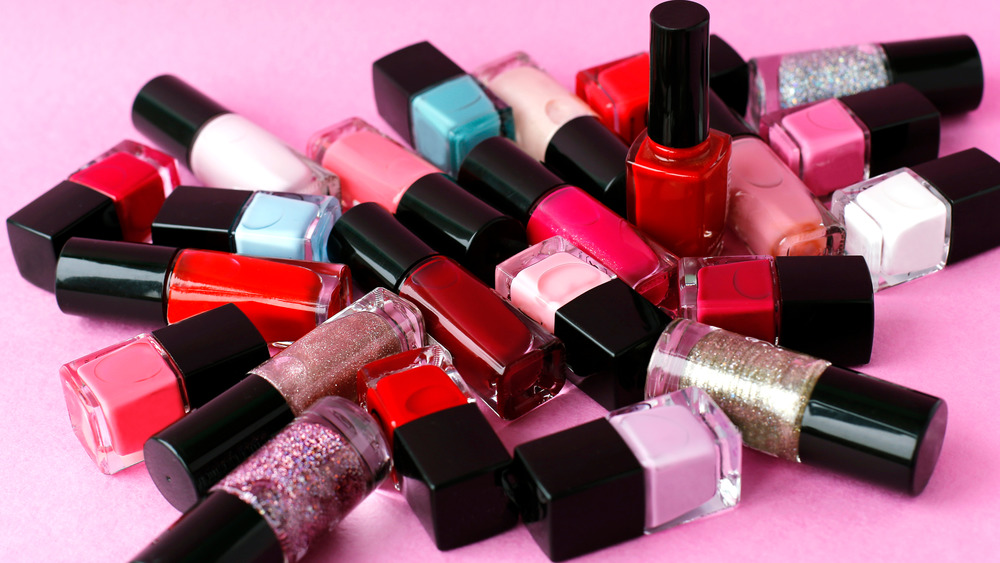 Shutterstock
Ram Harihan also noted that there's a specific way to store your nail polish when you put it in the fridge. The bottles should be "tightly closed and upright." And when you're ready to paint your nails, he said to take the polish out of the fridge 30 minutes prior so it can reach room temperature.
According to The Chicago Tribune, the benefits of storing your nail polish in the fridge vary depending on how often you use it. After consulting with Nails Magazine, which is for professional manicurists, the Tribune explained that if you take the nail polish out frequently, keeping it in the refrigerator won't affect the polish's quality. However, if the nail polish is in the fridge for weeks at a time, it will indeed prevent it from thickening.
If you own a wide array of nail polish colors and like to change up your nail color frequently, chances are that many of your polishes are going weeks at a time without being used. In that case, the fridge is where it's at. But if you're loyal to one or two colors and touch up your nails often, storing it in the refrigerator won't make much of a difference.