AOC Penned An Important Message To President Biden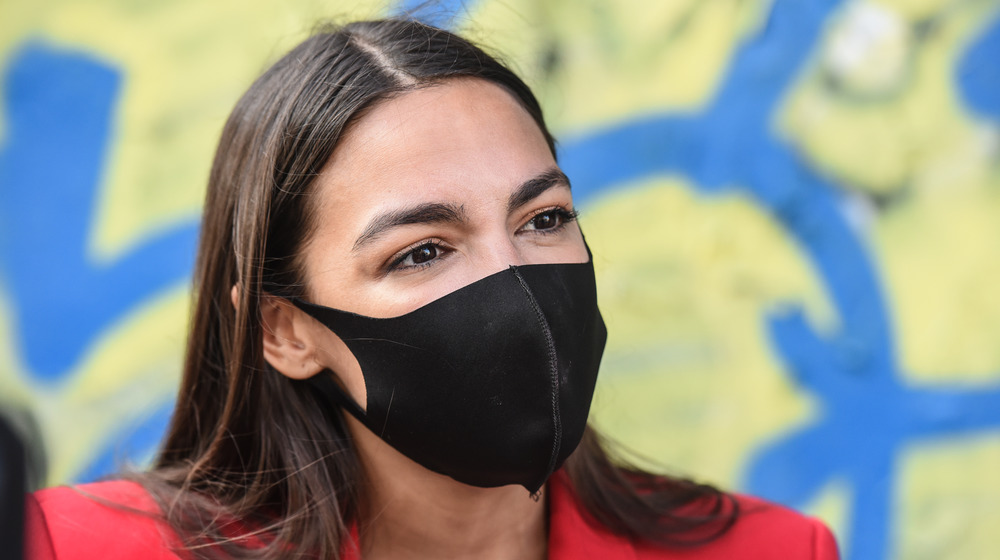 Stephanie Keith/Getty Images
There are few politicians in recent American history who have catapulted to political fame the way Representative Alexandria Ocasio-Cortez (D-NY) has. Starting from the moment of her historic and stunning defeat of former Representative Joe Crowley (via New York Times), AOC has been an important voice for the left, a champion of legislation like Medicare for All and the Green New Deal, and the rare politician who doesn't shy away from real talk (via Vox).
Of course, the inauguration of the 46th American president is no exception. With President Joe Biden being sworn in today, AOC took to Twitter to share an important message with President Joe Biden and his incoming administration.
"A historic day. Congratulations to our new President @JoeBiden and our new Vice President @KamalaHarris," she wrote. "Now we must begin creating justice, healing our planet, and improving the material conditions for all people. The work is on all of us to organize and build a better future.
AOC's message in support of President Biden's presidency doesn't mean that she will hesitate in being critical of the administration going forward.
AOC holds both parties accountable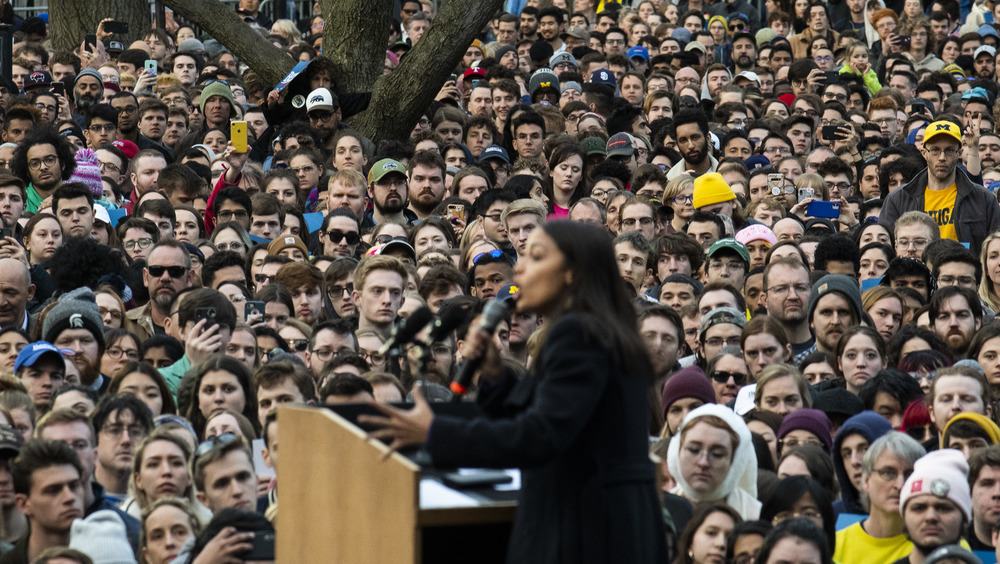 Brittany Greeson/Getty Images
AOC first got her start in politics working as an organizer for Senator Bernie Sanders's 2016 presidential campaign (via Time). As such, it came as no surprise that when Sanders announced his re-election for 2020, AOC was one of his key endorsements (via Washington Post). Like Senator Sanders, AOC had also expressed concern with Biden as a presidential candidate and with the Democratic party at large.
"Democrats can be too big of a tent," AOC once told New York magazine. When asked what her role might be if Biden were to win the White House, she replied, "In any other country, Joe Biden and I would not be in the same party, but in America, we are."
However, AOC also recognized that the most important thing for this moment was to get now former President Trump out of office, and to that end, in April 2020 she told Politico, "As a person that represents an intensely vulnerable community — a community where this choice can very much mean the difference between life and death or, you know, being separated from their children or not — I think it's, for me, personally very important to be in solidarity with the families that I represent in supporting Joe Biden in November." 
No matter what happens next, you can expect that AOC will continue to voice what she believes to be best for working families — and to hold both major political parties in the U.S. accountable.