Amy Klobuchar Sheds Light On 'Chilling Reminder' At Inauguration Day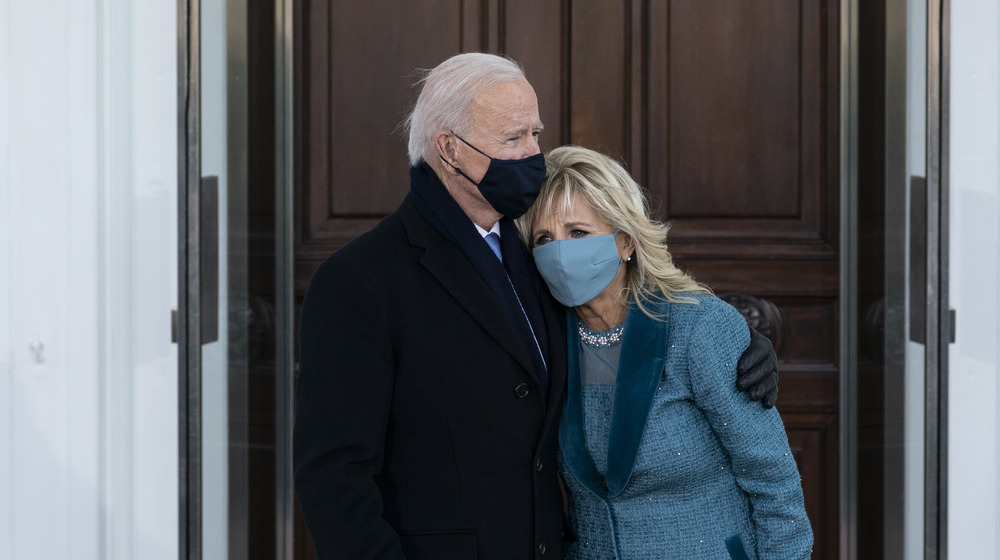 Pool/Getty Images
Today's inauguration of the 46th president and vice president of the United States — Joe Biden and Kamala Harris, respectively — brought with it much cause for celebration in our nation's capital, with previous administrations and even a celebrity or two joining to swear in the new Commander-in-Chief.
But a mere two weeks ago, the scene at the United States Capitol painted a very different picture. On January 6, thousands of Trump supporters descended upon Capitol Hill, hoping to stop the certification of the 2020 election results — the final checkpoint that was needed before former Vice President Joe Biden could be sworn in as president (via CNN). As angry mobs stormed the government building, members of The Senate and House of Representatives were forced into hiding while the group invoked a number of hate symbols, trashed government property, and caused violence that ultimately led to the deaths of five people (via CNN).
Senator Amy Klobuchar, who served as emcee for the inaugural proceedings, was well aware of this strange juxtaposition (via KARE11).
"And you will see on the platform — I was there yesterday — there's still spray painting at the bottom of some of the columns that they couldn't get out of the marble that will be a stark reminder, a chilling reminder of what happened there only two weeks ago," Klobuchar told NPR in an interview regarding inauguration day security.
Anticipating violence on Inauguration Day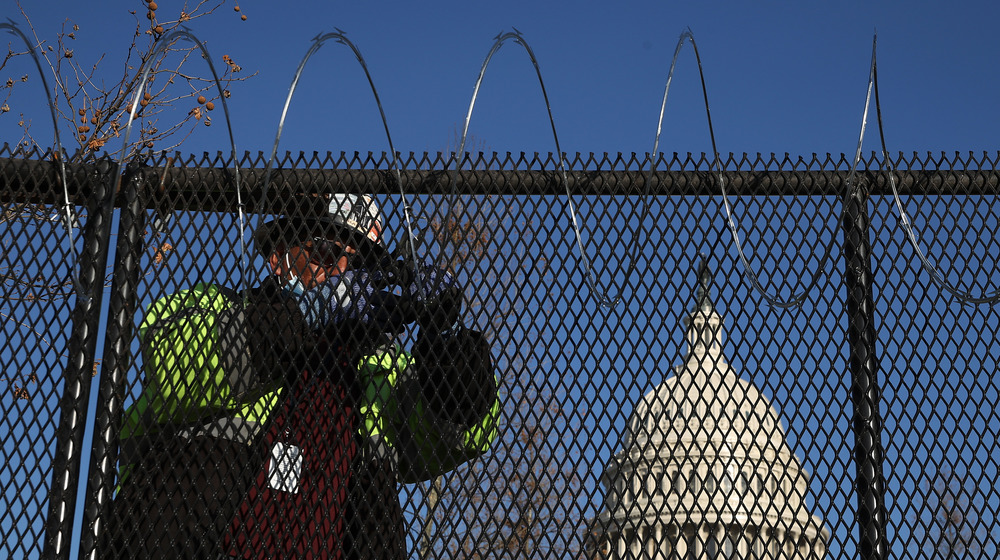 Chip Somodevilla/Getty Images
Of course, there was good reason to be concerned about the level of security at today's inauguration — particularly considering how easily security was breached during the January 6th insurrection and the ongoing threat of violence (via New York Times).
However, thankfully, the inauguration proceedings were peaceful ones. USA Today reported that as of Wednesday afternoon, there were zero arrests made by the D.C. Metro Police Department and U.S. Capitol Police. Although there was a bomb threat made on the Supreme Court, upon inspection, officials are now able to say that there wasn't any danger surrounding the building.
Even local protests in some states were smaller than anticipated. In New York State, Trump supporter Mark Leggiero was the lone protestor in front of the New York Capitol Building in Albany. Leggiero, who held an American flag, reportedly shared with a Spectrum news reporter that he was "disappointed" not to find thousands of fellow objectors and that he had "driven 45 minutes" in search of a peaceful protest.
While, as CNN notes, the country remains fractured, that a new administration was ushered in without violence today is still a step forward.