This Is Us Just Revealed Bad News For Fans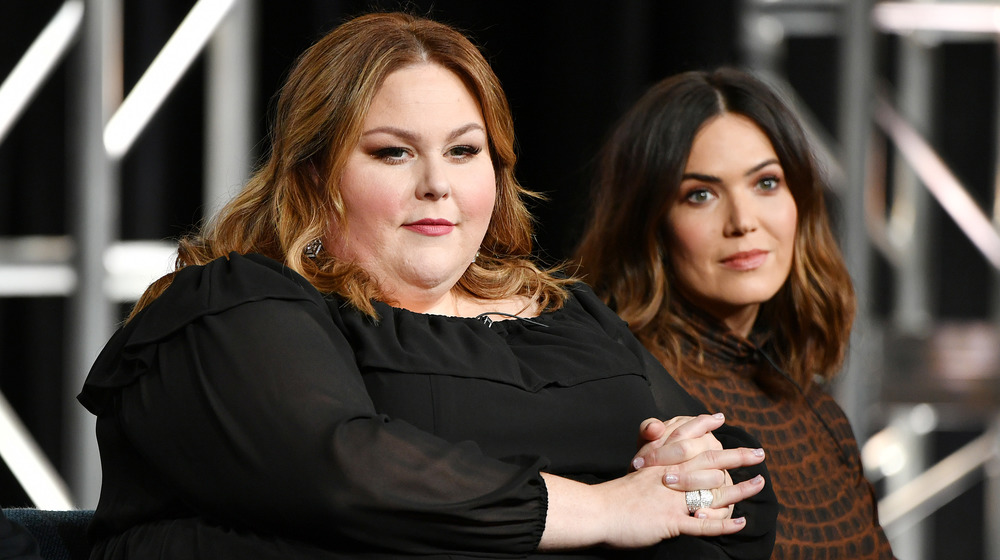 Amy Sussman/Getty Images
For many TV fans, being able to indulge in new episodes of our favorite shows has been a welcome respite from the monotony and seeming constant disappointment of COVID-19 life. Who wasn't thrilled when This Is Us came back on in late October, and then delighted when new episodes premiered again in early January (via Good Housekeeping)?
But now, the show's creator is announcing This Is Us is taking another hiatus to protect the cast and crew from a recent surge of COVID-19 cases in Los Angeles, where the drama films (via Today). Dan Fogelman took to Twitter on Tuesday to share an update with fans about when they can expect to see the Pearson family return to the small screen, writing, "No new episode of #ThisIsUs tonight — Covid-related production delays in LA have forced us to delay a few weeks. But the next few are big ones, and we are close, so we hope you'll hang in there with us. Sorry!"
Understandably, fans were upset about this latest blow during what can feel like a never ending pandemic.
Twitter reacts to This Is Us being on hiatus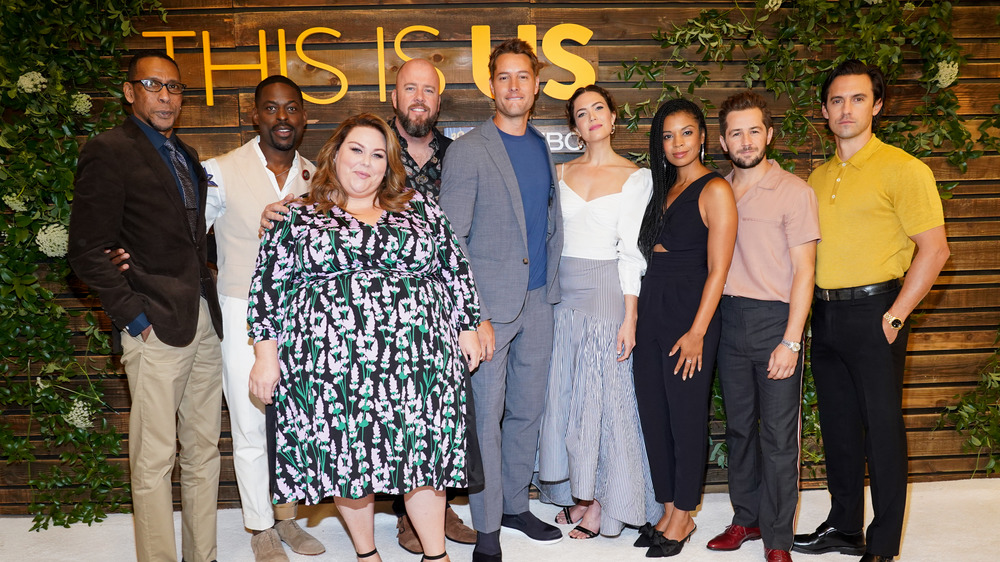 Rachel Luna/Getty Images
Although fans expressed disappointment, many also shared their sentiments of support, with one tweeting the response, "Ohhh especially after the trailer from last week. Thanks for keeping the crew and cast safe. We totally understand." Likewise another tweeted, "the important thing is that everyone is safe. the covid cannot take away from us the few good things that there are in these hard years: this is us."
"This is very sad. I understand the situation, but it was such a delight on Tuesday nights to finally be reunited with the Pearsons. We'll wait... Take care," tweeted another fan, while one more noted, "Just knowing you haven't given up on us.... we Will NOT give up on you! Stay safe and Healthy!!"
Meanwhile, as Today points out, many shows have had to delay filming or production given the pandemic. A recent example is The Real Housewives of New York, which shut down after a cast member tested positive for COVID-19.