Inside Florence Pugh And Zach Braff's Relationship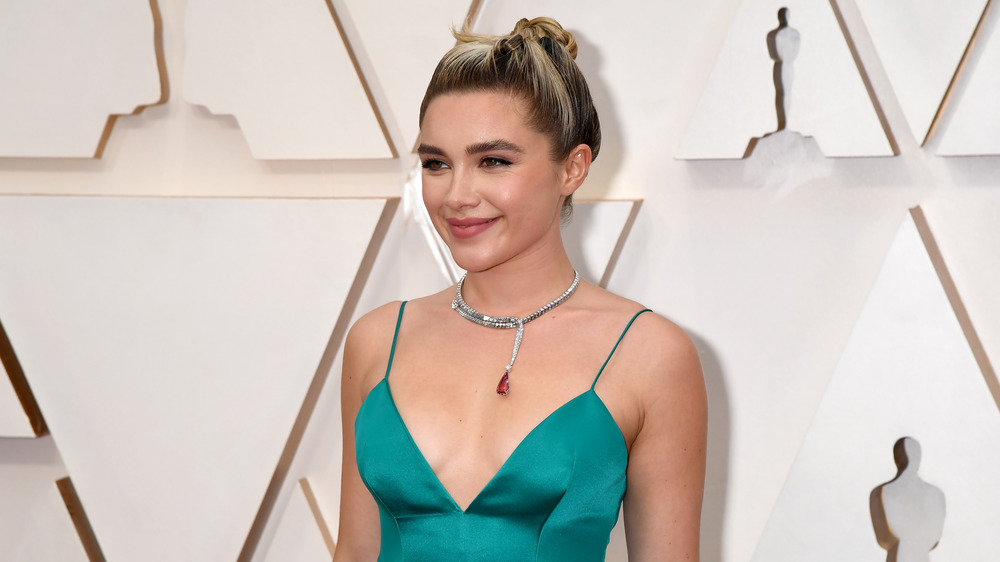 Jeff Kravitz/Getty Images
In recent years, few actresses have commanded our attention the way that Florence Pugh has. The 25-year-old has gone from ingenue to bonafide household name, thanks to her star-making turns as Dani Ardor in Midsommar and as Amy March in Little Women. Pugh's star is set to only rise even higher, with her upcoming turn as Yelena Belova in Marvel's Black Widow and a leading role in Olivia Wilde's much-anticipated film Don't Worry Darling.
Pugh is also as charming behind-the-scenes as she is on camera — her Instagram is a must-follow for many, which finds her doing things like cooking marmalade and performing emergency surgery on her infected cactus, Barry. "It's OK little Barry, mumma's gonna save you," Pugh said on her Instagram Story (via Independent), before chopping off Barry's pink head (the root of the infection) and saying, "And just like that — I'm a cactus legend."
So, given how Pugh has won so many over, it's perhaps not surprising that folks might feel... overprotective of the actress, especially once they learned that Pugh was in a relationship with actor Zach Braff, who is 21 years her senior.
Why Florence Pugh is speaking out about her relationship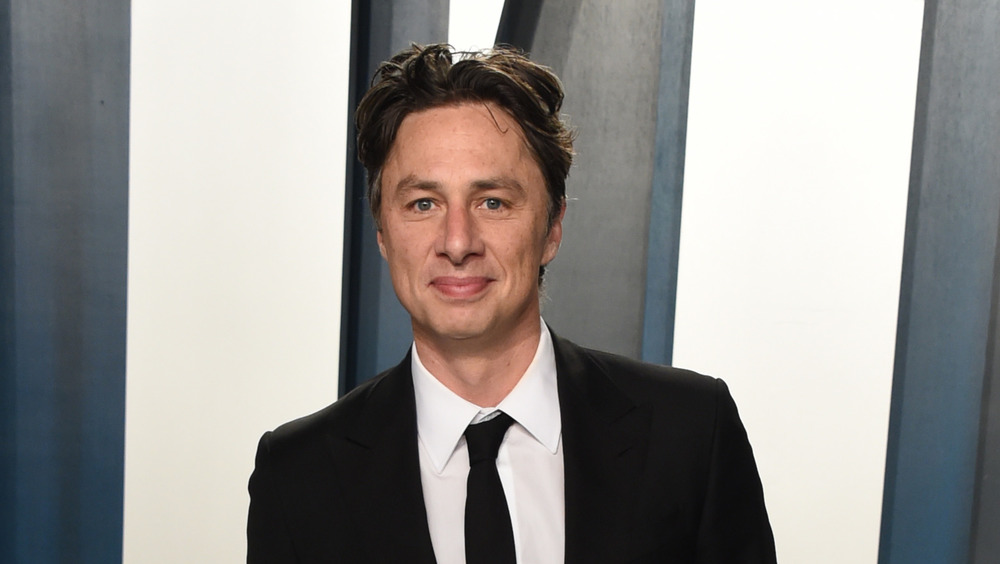 John Shearer/Getty Images
It's not quite clear when or how Florence Pugh and Zach Braff first met, but the two did work together on Braff's short film It Takes Time To Get There in April 2019 and some speculate that was the launching pad for their romance (via PopSugar). They were then spotted together later that month, holding hands. While Pugh and Braff have mostly kept their relationship out of the spotlight, when they have embraced each other on social media, their 21-year age gap has drawn ire from Pugh's fans.
However, Pugh is also not afraid to address critics head-on. When Pugh posted a picture of herself in front of Greenblatt's Deli in December 2019, Braff commented on her post with a princess emoji. This prompted a number of Pugh's followers to share their dismay with Pugh and Braff's age gap. In fact, when one Instagram user replied to Braff saying, "You're 44 years old," Pugh countered with a simple, "And yet he got it" (via Harper's Bazaar).
Pugh's frustration with naysayers reached a fever pitch when she posted a picture of Braff in honor of the actor's 45th birthday. Instead of wishing Braff a happy birthday as Pugh requested, many of her followers used it as another opportunity to contrast the couples' ages. Following this, Pugh took to Instagram live and said, in part, "I do not need you to tell me who I should and should not love" (via Today).
A look at Zach Braff and Florence Pugh's future projects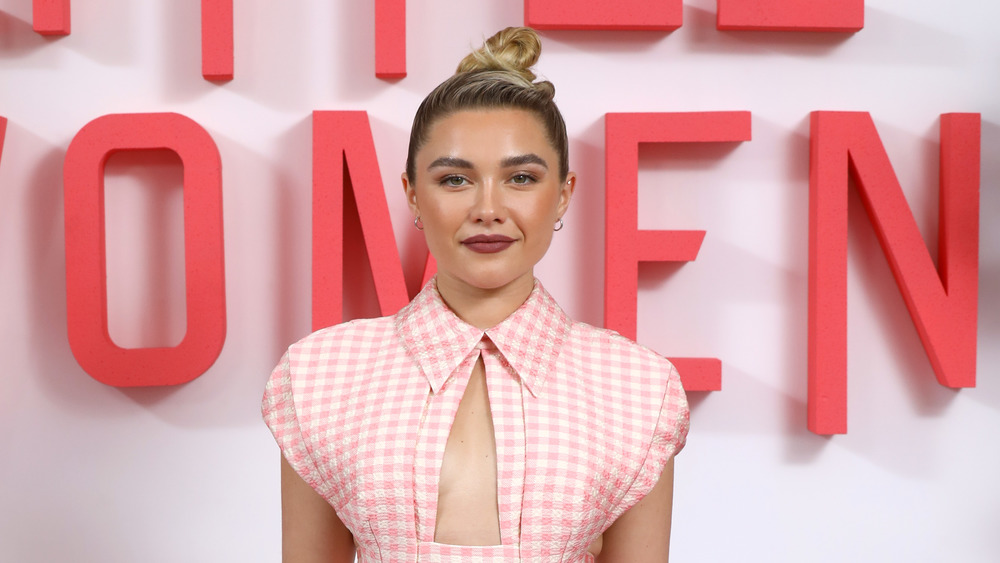 Tim P. Whitby/Getty Images
It seems that if anyone still has an issue with Florence Pugh and Zach Braff's relationship, they should probably get used to it. Their relationship appears to remain strong — even at a time when a number of celebrity relationships are crumbling, with the two even planning to once again combine their talents.
Braff is set to direct Pugh in The Secret Ingredients of Rocket Cola, a film that, per Collider, follows "twin brothers with opposite personalities who are separated at a young age and go on to live drastically different lives. Eventually, they reunite in an effort to save the company Rocket Cola despite their love of the same woman." The script, penned by Mike Vukadinovich, appeared on the 2014 Black List. 
There's no current start date for the film, but Pugh has plenty keeping her busy in the meantime: She's currently filming Don't Worry Darling (via Metro). And if for some reason she finds herself unoccupied, there is always jam to be made on Instagram live.