Cherie Chan: Here's How Much The Bling Empire Star Is Really Worth
Tatler calls Netflix's new reality series Bling Empire, which just hit everyone's living room screens on Jan. 15, "part Crazy Rich Asians and part Keeping Up With the Kardashians" because the show follows the party-filled, shopping-heavy lives of millionaire Asian-Americans who live in the fast-paced, celebrity-studded city of Los Angeles. Viewers are all atwitter wondering what the characters' real stories are and how they landed in their affluent, glitzy lifestyle.
Cherie Chan, who stars in the show alongside her partner Jessey Lee, is the heiress to an "undisclosed denim empire" (via Bustle). And while we don't know exactly how much being the heiress to this fortune puts into her bank account, we do know that her family fortune isn't the only way Chan has earned fame and some cash. Cherie had aspirations of being a pop star when she was younger and was on her way to stardom in Japan after signing with Sony records, but her mother didn't approve of this venture and so Cherie instead focused on the ventures the show now finds her committed to: being a devoted mother and launching her organic tequila brand called Religion Tequila (via Tatler).  
Cherie Chan has a lot of money in the bank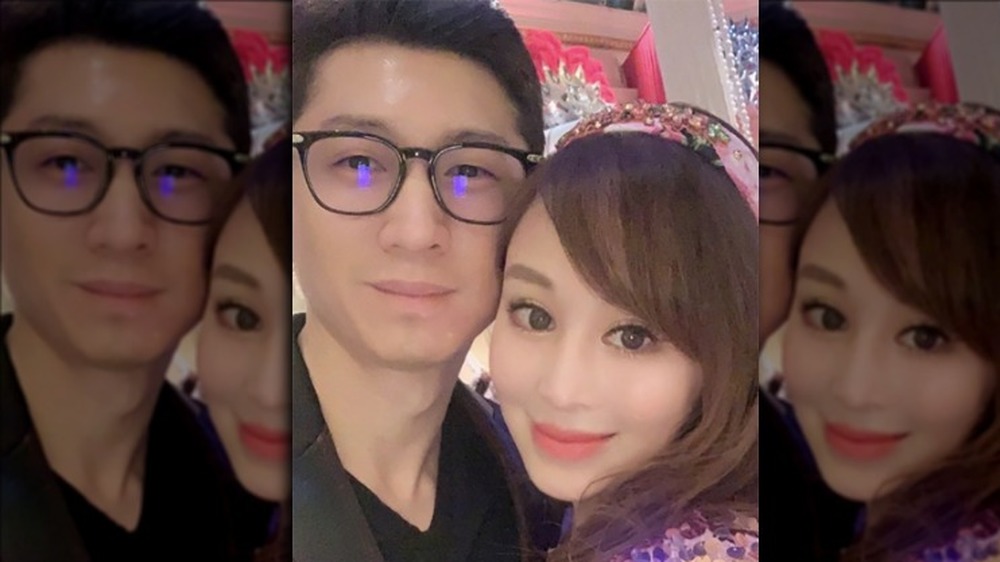 Cherie's significant other, Jessey Lee, also appears on the show and owns a furniture empire in his own right (via Tatler). The couple share two children and have been together for five years, though they are unmarried. According to Cinemaholic, between the two of them, it is estimated that the couple is worth $200 Million. While it is more traditional in Chinese culture for couples to only begin families and have children after marriage, Cherie says in an episode of the show that Jessey is "more westernized" than some Chinese-Americans. She was hoping to get married when she became pregnant with the couple's second son, and Jessey, who wasn't ready for marriage just yet, did offer Cherie a promise ring with the assurance that an an engagement ring would follow. 
(Spoiler Alert!) In the season finale, Cherie takes it upon herself to break with tradition and propose to Jessey during their son's 100 days party. Jessey says yes, and now viewers wonder if they'll get to see the wedding in the next season. The two are set to become quite the married power-couple, with each of their family empires and the money they are undoubtedly earning for the show itself (via Cinemaholic).