Hilary From Fresh Prince Is Unrecognizably Gorgeous Today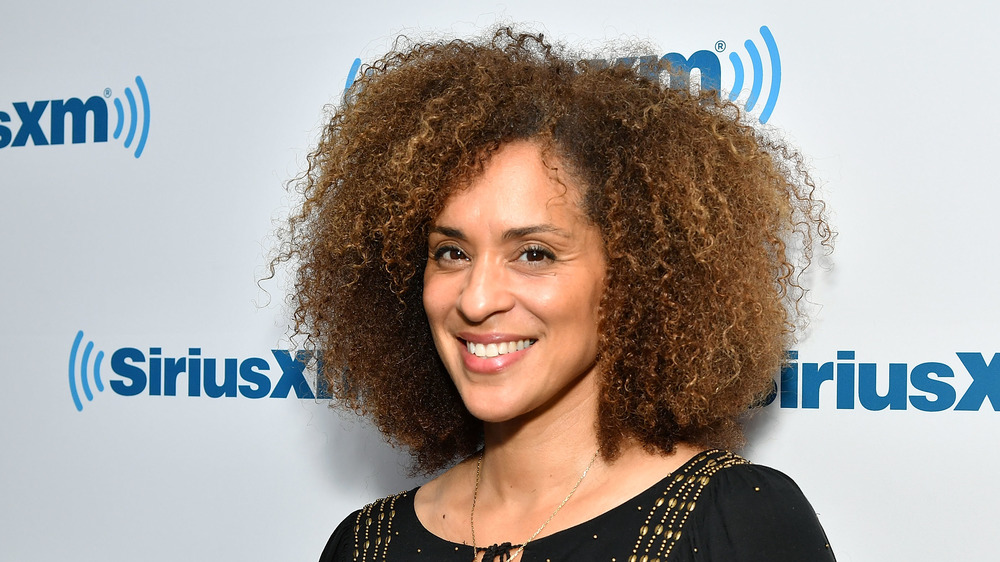 Slaven Vlasic/Getty Images
We first got familiar with actress Karyn Parsons in the '90s signature sitcom The Fresh Prince of Bel-Air. The sitcom kicked off the careers of Will Smith and Alfonso Ribeiro and starred the late, great James Avery. Parsons played Will's ditzy rich and spoiled cousin, Hilary Banks. The first pilot episode aired in September 1990 and lasted over six seasons, shaping households and making an eternal mark on pop culture. The cast recently reunited for a 30th anniversary reunion, which aired on HBO Max in November 2020. 
Parsons has not changed much over the years. The 54-year-old actress and mother of two is still gorgeous with a crown of Black curls, but it's a beauty that shines within. "I think a lot of people assume that because I am bi-racial, I have a looser curl, but that is not the case. I have a very tight, kinky curl," Parsons explained to natural hair blog Curly Nikki.
"So I think as you go and take a look and see more and more people who have hair that looks like yours and see people with similar face shapes rocking flattering cuts, you'll become so excited," she said. Adding, "I'd look at pictures, print them out, and pin them up for inspiration — looking at the person's texture, their style... I like a 'fro, I really like it. I love my 'fro! It's taken me a while to realize that. I'm just happy that I'm finally there."
Parsons is a children's book author and founder of Sweet Blackberry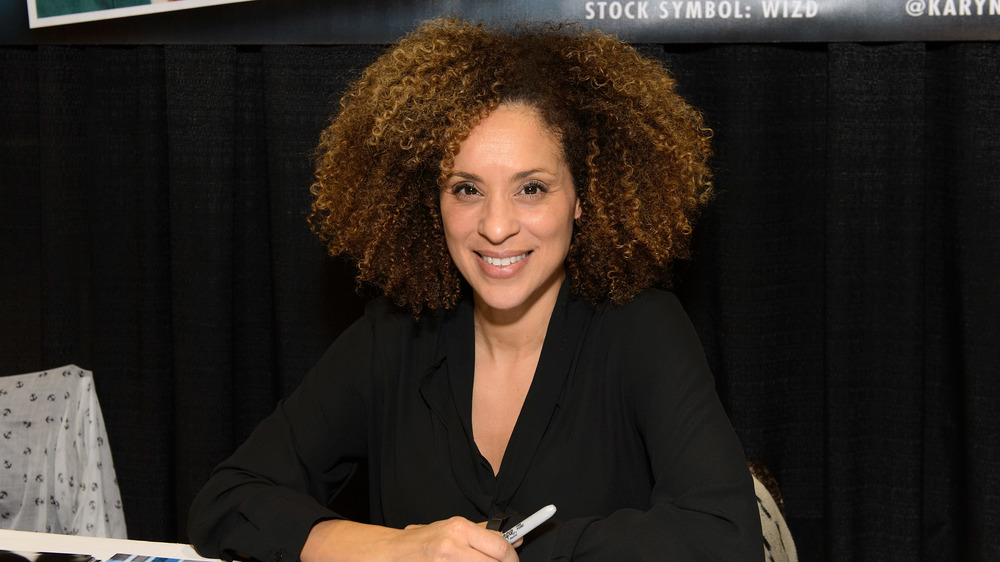 Daniel Boczarski/Getty Images
Essence called Karyn Parsons 'The Fresh Princess' in their 2009 exclusive. Over a decade later, British Vogue dubbed her "the underrated style icon," specifically for her skirt suits and bowler hats. The Zoe Report's Shelby Hyde, meanwhile, wrote of Parsons style as Hilary Banks: "[A]side from her signature preppy and polished style, it was refreshing to see someone on television who embraced her big coils in an unapologetic way. It's what inspired me to opt out of bone straight hair and for bed-head curls instead."
Today, Parsons' beauty continues to shine unblemished and effortlessly. She is shining through in other creative ways as well, beyond acting; the actress has become a successful author. Her first book, High High the Moon, was released in 2019 and tackled issues of identity (via Shondaland). Her most recent book, Flying Free, is based on Parsons' Sweet Blackberry video series and tells the inspiring story of African American woman pilot Bessie Coleman. "So proud of our first picture book," she shared on her Instagram page.
As mentioned, Karyn Parsons is also the creator and owner of Sweet Blackberry, a nonprofit organization that seeks to feature "triumphant stories of individuals surmounting the odds and making invaluable contributions to our society." The organization also educates children about African American history. Parsons is a true example of the phrase " beauty is only skin deep." True beauty lies within your heart.