Why Emilia Clarke Turned Down This Famous Role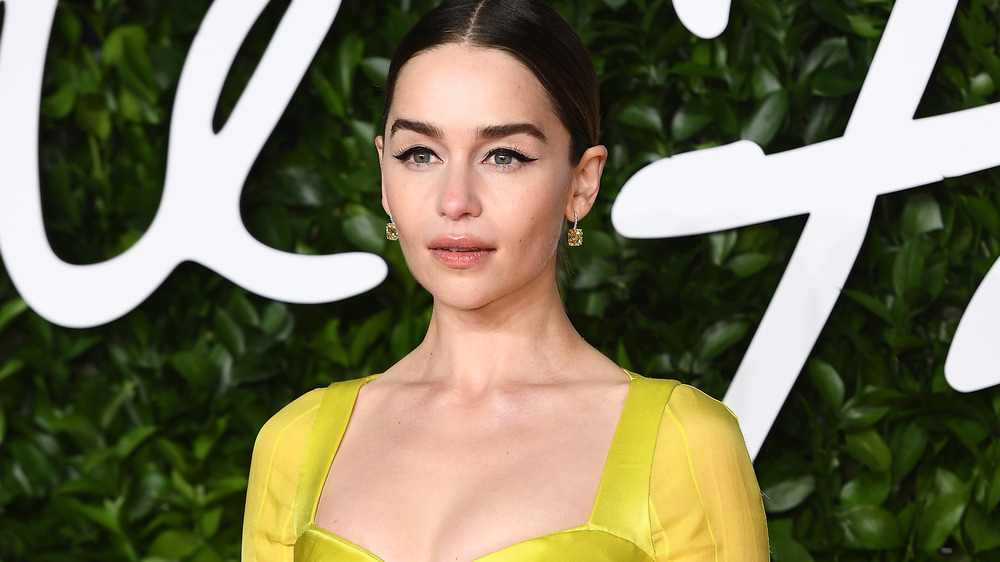 Jeff Spicer/bfc/Getty Images
Emilia Clarke will forever be remembered for her iconic portrayal of Daenerys Targaryen throughout eight seasons of Game of Thrones (via IMDb). The talented actress is more than just that one role, however. As she worked on the next stage of her career post-GoT, Clarke had to balance her desire to explore new roles with what she'd just completed. Daenerys will undoubtedly be part of her forever, but she wanted to proceed carefully as to not end up exclusively playing characters of that sort.
There was another famous female character from a book that Clarke almost portrayed that you may find pretty shocking. In a discussion with other actresses for The Hollywood Reporter, Clarke was asked about how close she came to portraying Anastasia Steele in the Fifty Shades Of Grey film franchise. The role ultimately went to Dakota Johnson. 
It turned out, there was one big element of the role that Clarke was concerned would box her in. "Well, Sam [Taylor-Johnson, the director] is a magician. I love her, and I thought her vision was beautiful. But the last time that I was naked on camera on [Game of Thrones] was a long time ago, and yet it is the only question that I ever get asked because I am a woman," Clarke explained. "And it's annoying as hell and I'm sick and tired of it because I did it for the character — I didn't do it so some guy could check out my [breasts] for God's sake."
Emilia was concerned the role would pigeon-hole her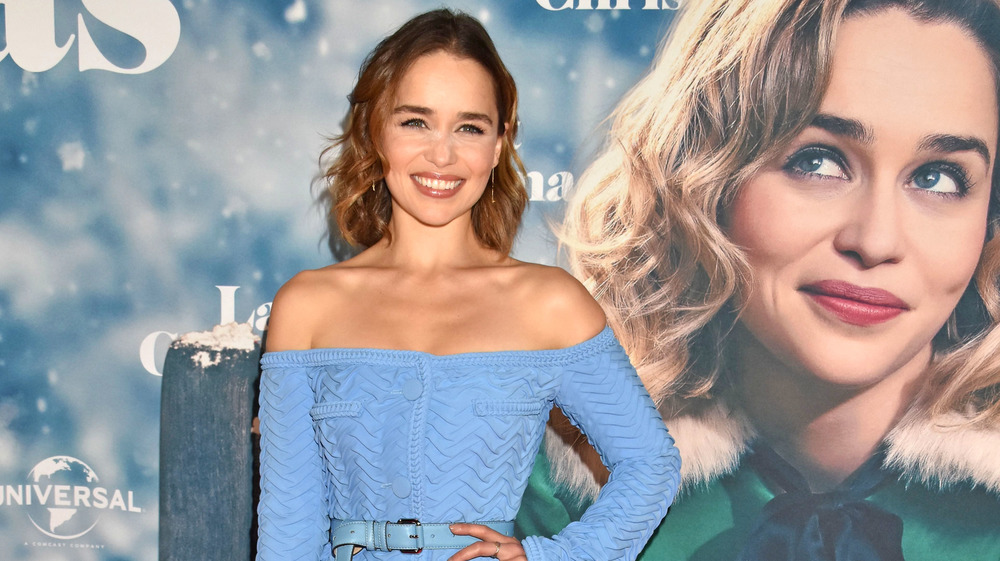 Tristar Media/Getty Images
Clarke went on to explain that the nude scenes she did as Daenerys weren't indicative of the kind of films she wanted to make forever. "So, that coming up, I was like, 'I can't,'" she told the Hollywood Reporter of her decision to turn down Fifty Shades.
"I did a minimal amount and I'm pigeon-holed for life, so me saying yes to that, where the entire thing is about sensuality and sex and being naked and all of that stuff, I was just like, 'No way am I going to voluntarily walk into that situation and then never be able to look someone in the eye and be like, 'No, you can't keep asking me this question,'" she told the outlet.
Throughout the Game of Thrones series, Clarke says she was inundated with questions about her decision to appear nude. Though it was only a few times, the most unforgettable was her emerging from the flames after escaping her Dothraki captors in the show's sixth season. At the time the scene came out, she spoke to Entertainment Weekly about the nudity. "I'd like to remind people the last time I took my clothes off was season 3," she said. "That was a while ago. It's now season 6. But this is all me, all proud, all strong. I'm just feeling genuinely happy I said, 'Yes.' That ain't no body double!"