The Uplifting Song Olivia Newton-John And Her Daughter Just Dropped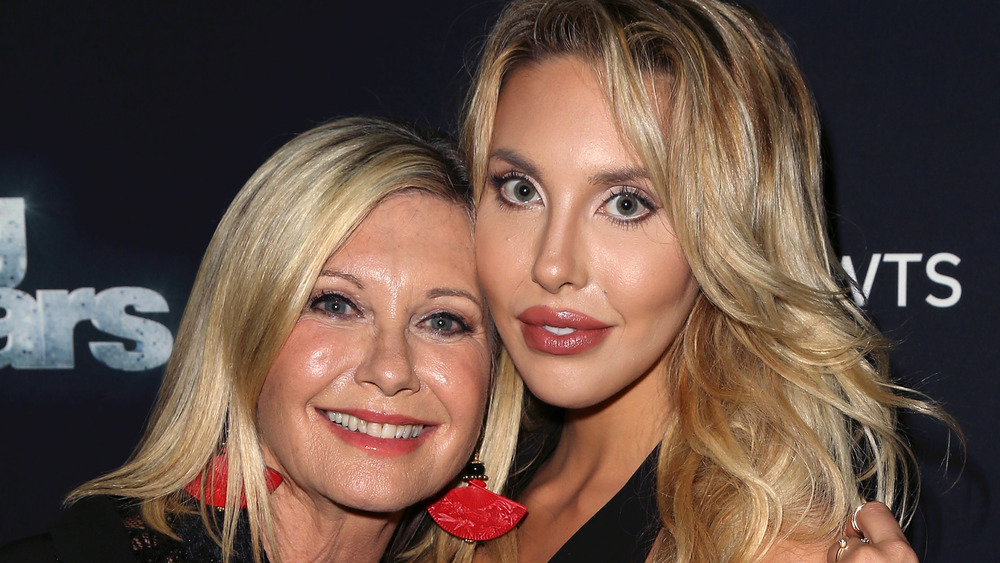 David Livingston/Getty Images
On Friday, January 22, 2020, four-time Grammy Award winner and Grease star, Olivia Newton-John, and her daughter, Chloe Rose Lattanzi, released a brand-new duet, titled "Window in the Wall." According to People, the collaboration is an effort "to spread a message of love" during a time of turmoil. The two recorded the song while quarantining together.
"I've always enjoyed singing duets more than singing on my own and when I first heard this song, I knew immediately that I wanted to sing it with my daughter Chloe," Newton-John said in a press release, adding, "The lyrics and melody really resonated with me and I hoped Chloe would feel the same way — and luckily she did!" Lattanzi echoed her mom's connection to the song's message, saying she hoped the tune would show people that "If we listen to each other, respect each other and love each other — for both our likenesses and our differences — we might just understand each other a lot more." 
The heartfelt ballad, which also has a music video that dropped on the same day, was produced by the six-time Grammy Award-winning, Nashville-based songwriter and music executive Dave Cobb.
This isn't the duos first rodeo
"Window in the Wall" may have been the perfect opportunity for these two to get together again, but let's not forget their first debut single, "You Have to Believe," which is a 2015 remake of Newton-John's No. 1 single "Magic" from the 1980 movie musical Xanadu (via TODAY).
"There is always something special about singing with my daughter," adds Newton-John said in the song's press release, adding, "She not only has a gorgeous voice, but she's also an amazing musician with tremendous instincts as a singer." Hearing the song for the first time brought Newton John to tears, and even though the artist wasn't in a space where she was looking to record a new track at the time, she decided it was a perfect fit for a mother-daughter team-up. 
Before the official release of "Window in the Wall," Newton-John published a teaser post on Instagram. "Working with my daughter @chloelattanziofficial is so special to me! We hope you enjoy our new song 'Window in the Wall' releasing this Friday," Newton-John wrote, while sharing the song's cover art (shown above). 
"Window in the Wall" is now available on all digital music platforms.