The Truth About Salt-N-Pepa's Friendship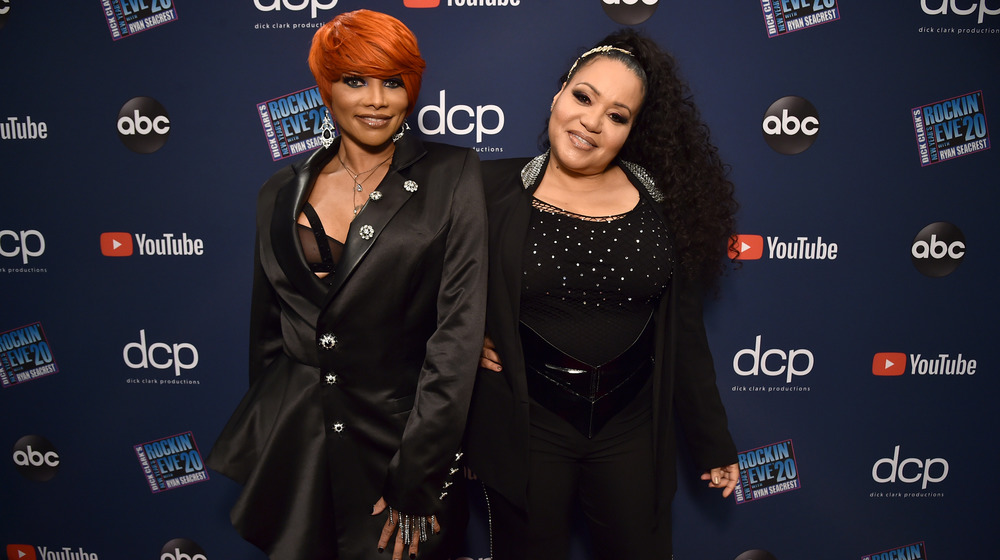 Alberto E. Rodriguez/Getty Images
Music groups are almost destined to fall apart as the individual members hunt to find fame for themselves. But Cheryl "Salt" James and Sandra "Pepa" Denton have made their decades-long partnership known as Salt-N-Pepa stick. So, what's the secret? It may have something to do with the fact that the ladies began what Biography describes as their "yin-and-yang relationship" at a young age.
"We met each other in high school," Denton said during a 2010 interview with VIBE, adding, "Even back then, I was very outspoken and boisterous. I remember playing spades in the lunchroom and guess what? We are playing spades right now. But I used to see [James] in the lunchroom and she would be so quiet. I used to watch her and ask myself, 'Why isn't she joining the party?'" Meanwhile, James had also taken notice of Denton, and after a while, the two "connected."  
"Opposites really do attract," James admitted, adding, "It was that sense of humor that we both had. Laughter was contagious when we were together. We always made each other laugh. So yes, our initial attraction was laughter. It was later we found out that we were both huge hip-hop fans."
The idea for Salt-N-Pepa formed at Sears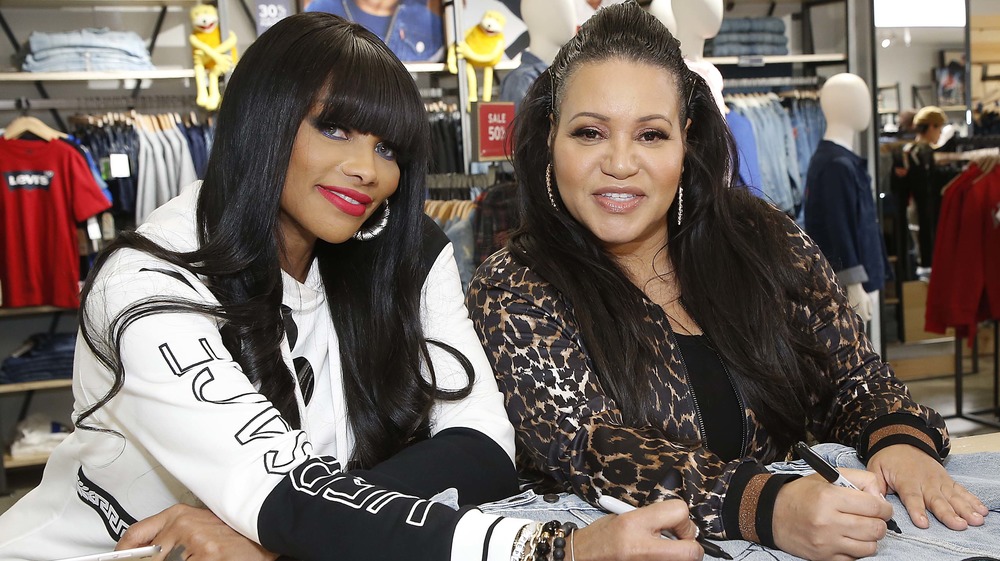 John Lamparski/Getty Images
The focus was still on Salt-N-Pepa's origin story in 2017, when the group chatted with The Guardian. "We were big time screw-ups," James explained to the outlet, adding, "We never went to class. We'd just hang around in the lunchroom playing cards, and we formed this amazing friendship. Because we were polar opposites, we fascinated each other." So, how did music enter the picture? 
Speaking to Rolling Stone in September 2017, the ladies explained how a conversation at Sears actually led to the formation of their act. "[Producer Herby "Luv Bug" Azor] and I were in a relationship. Hurby was a music student and he was always working on beats and music and he wanted to produce a song," James explained. Azor happened to work with Denton at Sears, where one day, out of the blue, he asked her, "Can you rhyme?" Denton had no experience as an emcee, but she gave it a shot, and came up with this debut bar: "I'm Sandy D, from coast to coast, somethin' somethin' somethin' I like to boast." Denton considered the impromptu session "an audition," and from there, Salt-N-Pepa was born. Azor managed to get some radio airplay their first professionally recorded single, "The Show Stoppa," and the duo started around New York soon thereafter.
If James and Denton's connection wasn't apparent at the start, it was cemented years later when they became the first female rap group to go platinum.