This Iconic Thriller Actress Is Nearly Unrecognizable Today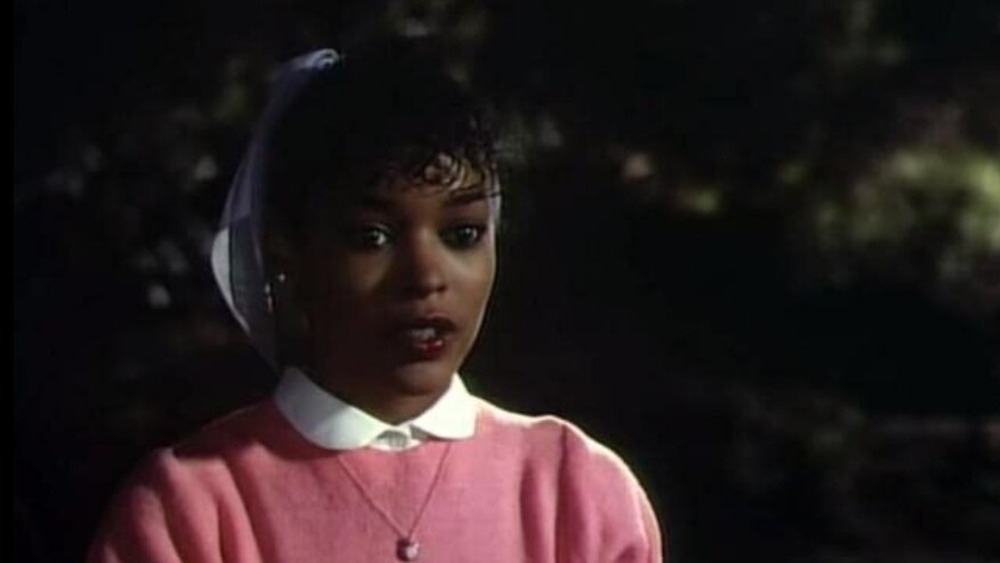 Optimum Productions
Michael Jackson's "Thriller" is one of the most iconic music videos of all time, maybe even arguably the most iconic. Memorably re-created in the rom-com 13 Going on 30 (via YouTube) and widely considered to still be pretty scary more than 30 years after its initial release, per Vulture, the clip's cultural bona fides are set in stone. As Rolling Stone notes, at the time of its release, "Thriller" was the most expensive music video ever made, with a $500,000 budget. 
"Thriller" follows Jackson and a demure young lady on a date, during which, after running out on a horror movie she couldn't handle, he transforms into a horrifying creature of the night. It's a metaphor for adolescence, according to director John Landis, who was also responsible for An American Werewolf in London (via Rolling Stone). Jackson was already an icon at the time, but his co-star made just as much of an impression on the young audience.
Ola Ray couldn't believe she was the one chosen for Thriller
Actress and former Playboy Playmate Ola Ray, who portrayed Jackson's terrified girlfriend in the video, went on to appear in the likes of Cheers, Beverly Hills Cop II, and The Night Stalker, among others (via IMDb). Her career has stalled somewhat; however, Ray has a couple recent and upcoming roles on her IMDb slate, namely 2019's It Wants Blood!, 2020's Shooting Heroin, and VampireS, which had no release date at the time of this writing. Evidently, judging by this trio alone, Ray isn't as scared of horror movies as her most famous character was.
Ray looks back on her time on "Thriller" wistfully, confessing to the Daily Mail that she shared a kiss with Jackson in his dressing room during the shoot. Ray released a tell-all book, The Thrill Of It All, in 2019, detailing more about the alleged encounter. 
Vogue notes her role in the "Thriller" video was originally offered to Flashdance star Jennifer Beals, who declined. Ray gushed to ABC News, "I could not believe I was the girl. I was the one chosen."