Tom Brokaw: The Retired Newscaster Is Worth A Lot More Than You Think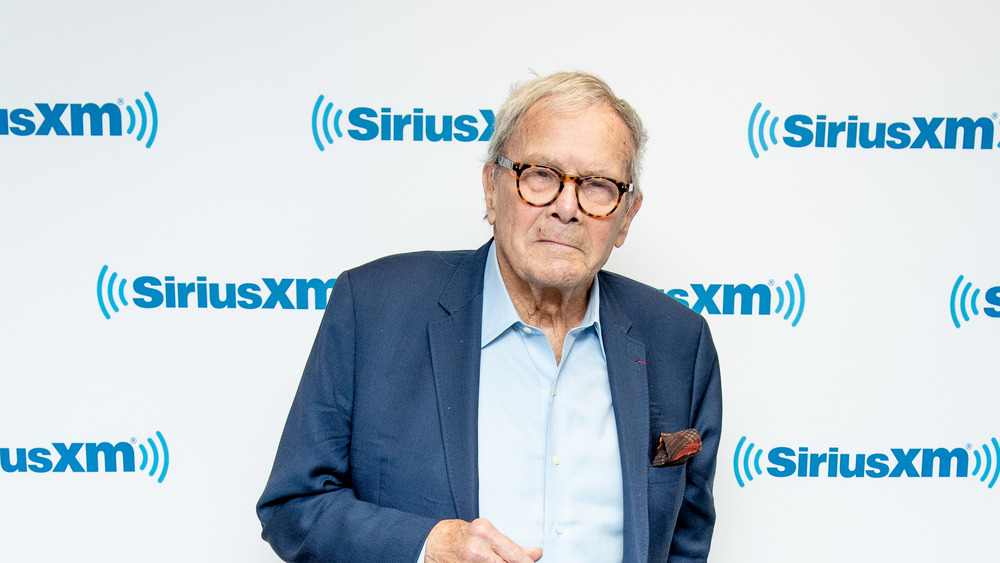 Roy Rochlin/Getty Images
Tom Brokaw has had a career most broadcast journalists could only dream of. He has anchored NBC's banner programs Today, NBC Nightly News, and Meet the Press and began his career covering consequential events that shaped 20th century America, from Robert F. Kennedy's assassination to Watergate and the end of Richard Nixon's presidency. He's won numerous awards for broadcasting excellence, including an Emmy, a Peabody, a Dupont, and The Edward R. Murrow Award for Lifetime Achievement in Broadcasting. He even received the Medal of Freedom from former President Barack Obama. After 55 years at NBC, 80-year-old Tom Brokaw has announced he is retiring (via USA Today).
In a statement both released and reported by NBC, Brokaw said, "During one of the most complex and consequential eras in American history, a new generation of NBC News journalists, producers, and technicians is providing America with timely, insightful, and critically important information, 24/7. I could not be more proud of them."
Tom Brokaw will be missed by both his audience and his peers. NBC news veteran Andrea Mitchell tweeted, ".@NBCNews without #TomBrokaw is like the network without the Peacock. He told America's story through triumph and tragedy, from Civil Rights to Watergate to Normandy, from space shuttles to Iraq, Bush/Gore and 9/11. An unmatched reporter and writer with more chapters to come."
Tom Brokaw's years in media were lucrative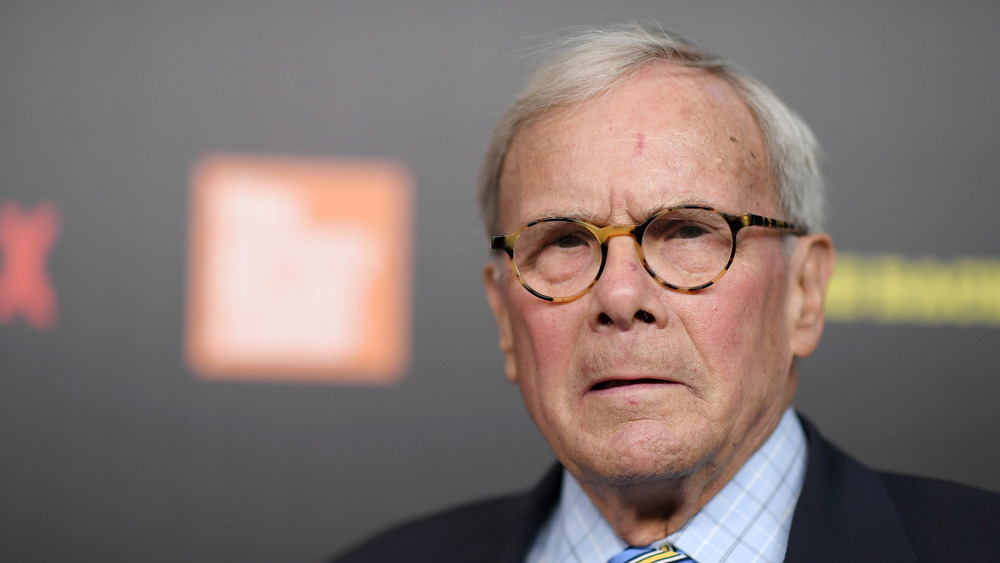 Mike Coppola/Getty Images
Tom Brokaw's departure from NBC also had the network's rising stars flock to social media to pay tribute to a legend. MSNBC's numbers superstar Steve Kornacki tweeted a clip of Brokaw's first solo newscast with the caption: "A sad day as Tom Brokaw announces his retirement from NBC after 55 years." 
MSNBC host and NBC News Capitol Hill correspondent Kasie Hunt also tweeted a tribute, saying, "So bittersweet to hear the great Tom Brokaw is retiring from @NBCNews after more than half a century. I'm still in awe I had the chance to learn from him and am so incredibly grateful for the interest he took in my career and the advice he gave so freely"
Brokaw's years at NBC didn't just give him a wealth of friends and colleagues and a chance to watch history unfold, it also made him rich. In 1997, Celebrity Net Worth says Brokaw's five-year contract was worth $7 million, and he chose to extend that by three years to 2004. A second extension, which lasted a decade, saw Brokaw producing programming for the network, and his annual salary during that time was ballparked at $5 million. All told, it is estimated that Brokaw's distinguished career as anchor, producer, and author gave him a net worth of $85 million.