Here's How Much Money Olivia Newton-John Is Really Worth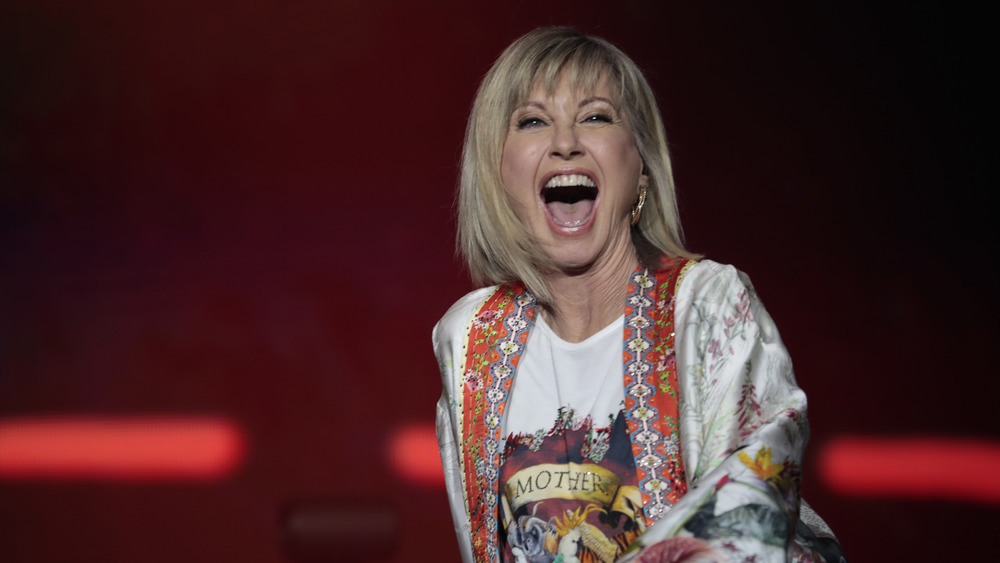 Cole Bennetts/Getty Images
Actress Olivia Newton-John is obviously most well-known for role as Sandy in Grease. According to Celeb Answers, the iconic film grossed an astonishing $400 million — and that was back in 1978 (via IMDb). The 72-year-old apparently feels she does not earn the proper royalties from the film, and in 2006, sued Universal for $1 million. According to The San Diego Union Tribune, the lawsuit culminated in a settlement of an unknown amount.
Meanwhile, Grease is far from the only project Newton-John has worked on, having earned four Grammys and sold 100 million records (via Cheat Sheet). She has been a working actress and singer since 1971, until today, performing in dozens of shows from Saturday Night Live to Glee. In 2008, she performed for Dancing With the Stars, and seems to have enjoyed a constant stream of work.
Given her success over six decades, it won't surprise many fans to learn that Newton-John is worth quite a bit of money. But just how much can she claim as her net worth?
Olivia Newton-John doesn't have to work another day in her life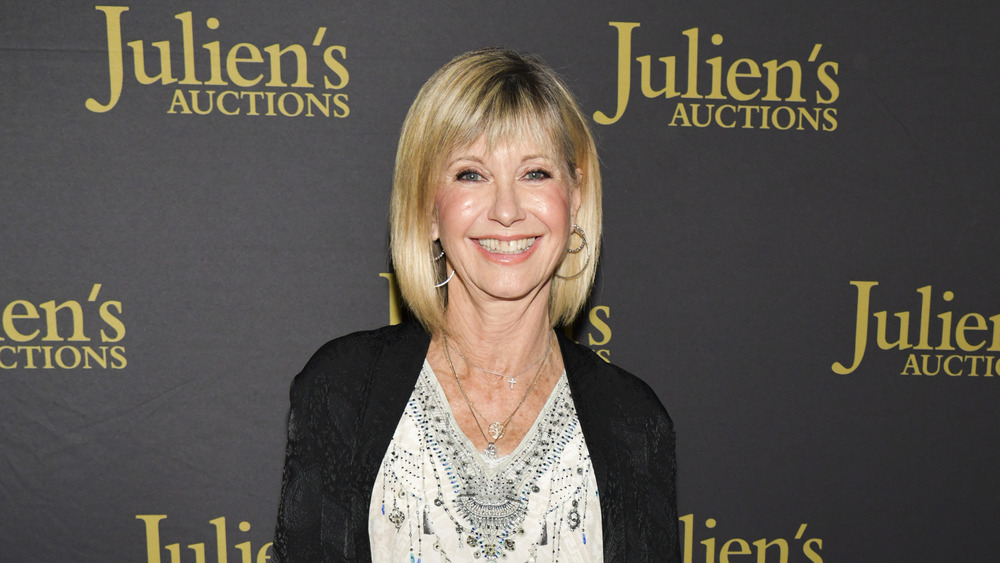 Rodin Eckenroth/Getty Images
In addition to her obvious success in Hollywood, the Australian actress, who has one daughter from her previous marriage to Matt Lattanzi, can count many real estate holdings and deals in her portfolio (via Celebrity Net Worth). She has owned property in California, Australia, and Florida — and reportedly profited handsomely on at least a few sales. For instance, the star sold a stunning horse ranch in Santa Ynez, California for $5.4 million in 2019 (via Today). Her property "down under" sold for just a hair more the same year (via Hello!). Since she bought that home in the 1980s, we're guessing she did okay on the sale.
All told, between her acting and singing — The Richest estimates she could have earned as much as $10 million from record sales alone in 1981, and millions of dollars in the years following — and her real estate deals, Newton-John is worth a jaw-dropping $40 million.