Fans Are Furious About Piers Morgan's Tweet Following Larry King's Death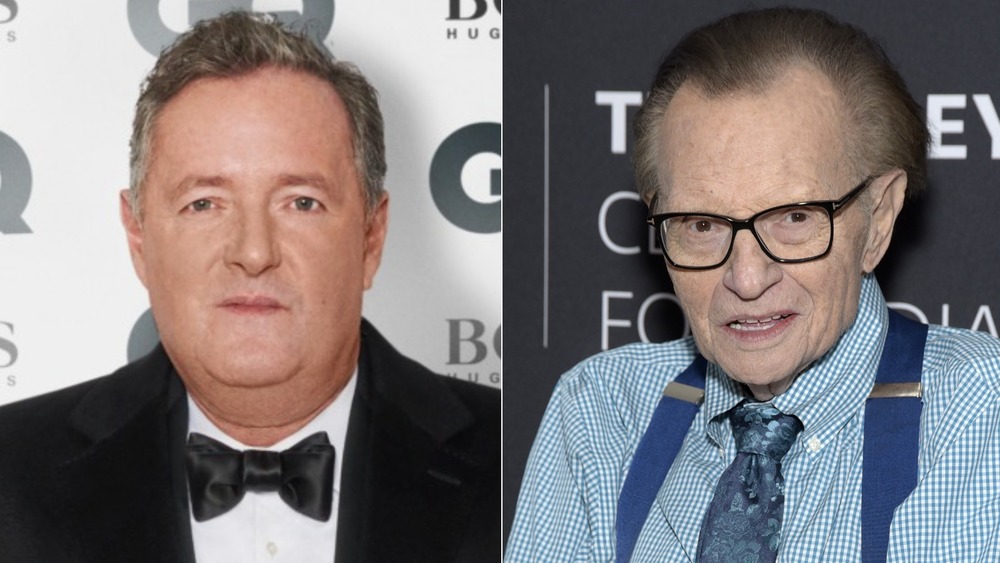 Conde Nast, Michael Tullberg/Getty Images
They should have, could have, might have been friends, but judging from the tone of Piers Morgan's tweet marking the death of Larry King, they were probably closer to being frenemies if not worse. Morgan took to Twitter to comment on King's passing, saying, "Larry King was a hero of mine until we fell out after I replaced him at CNN & he said my show was 'like watching your mother-in-law go over a cliff in your new Bentley.' (He married 8 times so a mother-in-law expert) But he was a brilliant broadcaster & masterful TV interviewer."
Ouch. We may not know what really happened between King and Morgan, whose show eventually took King's CNN time slot, but judging from the comments King made about Morgan's show, it must not have been pretty. In 2012, King told HuffPost Canada that Morgan "is very different from me..." and that Morgan was "fine" but "it's just that I left myself out of interviews. I never used to use the word 'I.' I didn't give an opinion. And he's a different kind of interviewer. He inserts himself in. He does that very well. I just — that's not my style. So it's commenting on his style. Personally, I like him a lot." In another interview, King also called his replacement "acceptable" — which likely didn't sit too well with Morgan.
Piers Morgan drew fire for his tweet on King's passing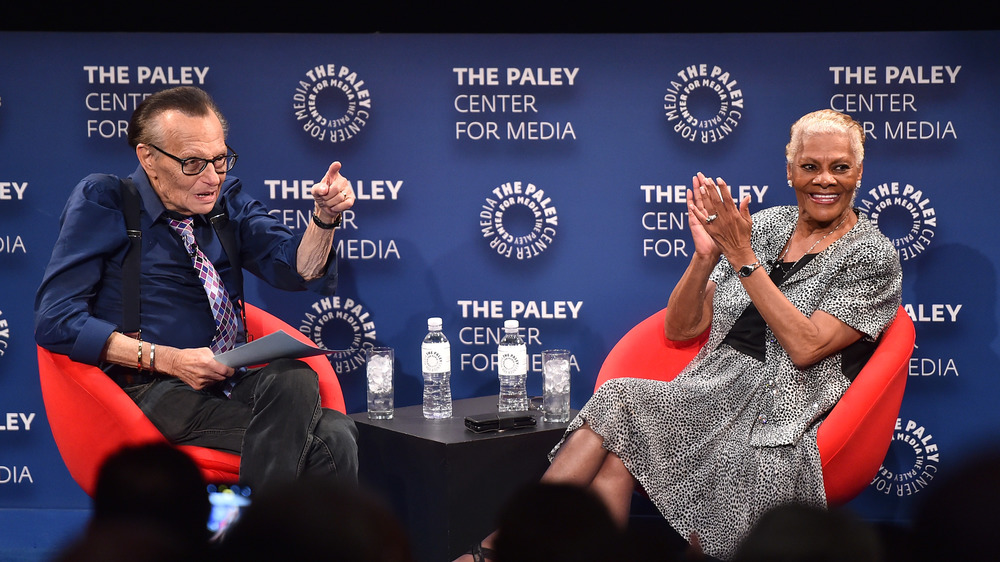 Alberto E. Rodriguez/Getty Images
Suffice it to say Piers Morgan's tweet didn't go over very well with social media, who gladly let the former British tabloid editor have it. 
"The fact that you had to wait till Larry king passed, to post this drivel speaks volumes of your character. You'll NEVER pull his numbers.... you're the closest thing we have to Graham Norton here in the U.S.... only Graham has a personality... and interviewing skills," one Twitter user fumed. 
Another said: "Not surprised he fell out with you, look at you trying to grab 5 minutes of fame through past association. It's always the way with people like you. Bet you had not talked to him in years. Gawd." A third pointed out: "Well Larry King Live lasted 25 years, until he retired. Piers Morgan Live lasted 3 years, until it was cancelled." And then there was a fourth who bluntly asked Morgan: "Is there anybody you haven't fallen out with?"