Stars Respond To The Death Of Larry King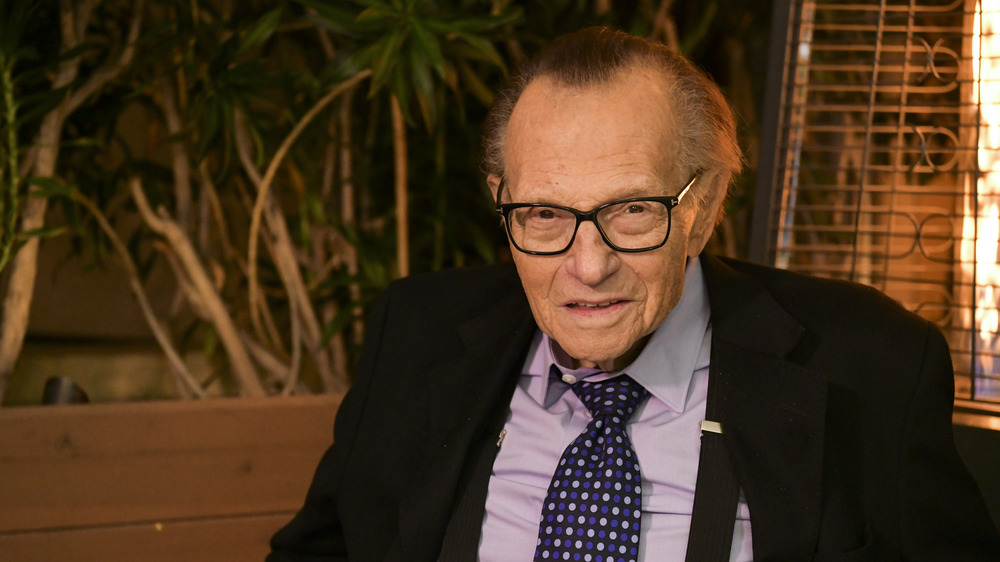 Rodin Eckenroth/Getty Images
Stars are mourning the death of Larry King, the prolific talk show host whose death at the age of 87 was announced through his official Twitter account. The cause of death was not made public, but he had been hospitalized with COVID-19 just weeks prior. 
The impact of his death rippled across Hollywood, where celebrities used King's show as a platform to break news (via Time). Actor George Takei paid tribute to the king of talk on Twitter, saying, "Thanks for the countless interviews and insights, Larry King. You understood human triumph and frailty equally well, and that is no easy feat. There was no one else like you, and you shall be missed. Rest with the heavens now."
Comedian Craig Ferguson, who at one stage was at the helm of his own talk show from 2005-2015 (via IMDb), also went on social media to express his grief at King's passing. He said, "Just heard the awful news about Larry King. He taught me so much. He was a true mensch. He probably even taught me that word. So long, pal. Thanks for all the laughs. Say hi to Rickles."
Stars paid tribute to the King of talk shows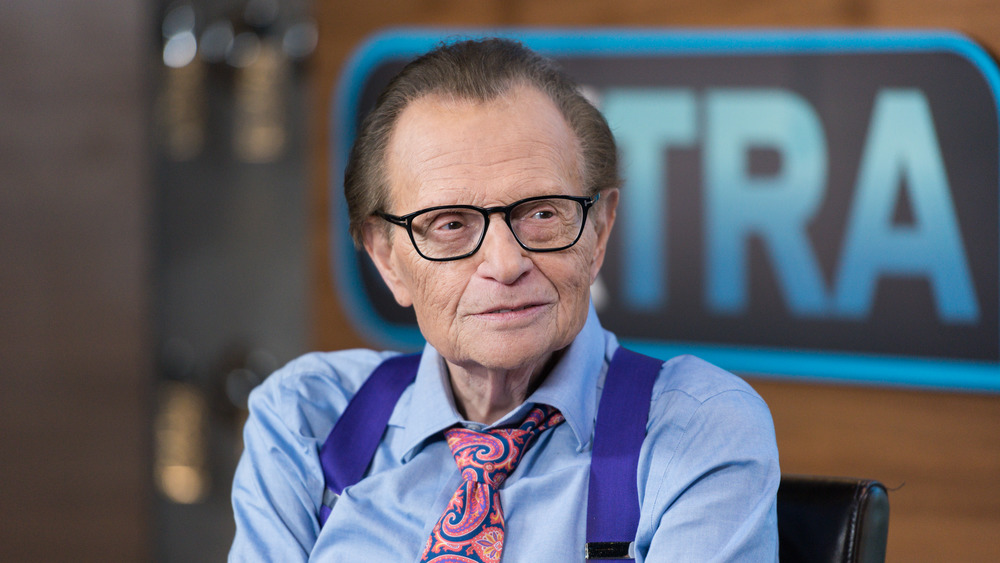 Noel Vasquez/Getty Images
Andy Cohen also used Twitter to share his grief, saying, "RIP Larry King!!!! I loved the easy breezy format of his CNN show and his amazing voice." 
MSNBC's Steve Kornacki tweeted, "Larry King was a radio and TV legend with an insatiable curiosity about people and a real sense of humor. He could get anyone talking, from Hollywood stars to the guy on the corner. In the 1990s, Larry King Live even became the most important show in American politics. RIP."
Time estimates that over the course of his career, Larry King did tens of thousands of interviews, with high-profile entertainers and newsmakers across all spectrums. He was popular with guests, likely because he never really prepared for their chats, and he was able to attract voices who wanted to present their views on a more neutral platform. 
His conversational style helped him score interviews with some of the biggest names in show business, including Marlon Brando, The Beatles, Jerry Seinfeld, and Frank Sinatra. During his time at the helm of Larry King Live, King also scored interviews with every sitting U.S. president from Gerald Ford to Barack Obama (via CNN). 
King's lengthy and storied career was likely due to the simple fact that he loved his job. As CNN reports, King said, "I just love what I do. I love asking questions. I love doing the interviews."