Chrissy Teigen's Melania Trump Tweet Has The Internet Furious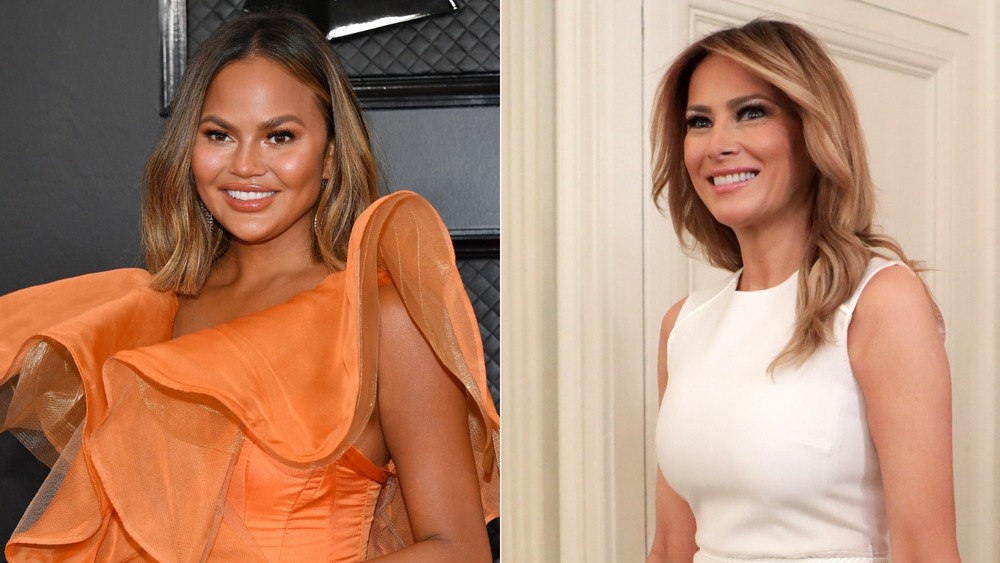 Amy Sussman, Alex Wong/Getty Images
Chrissy Teigen isn't shy about speaking her mind or sharing her personal life on social media, but her honesty often comes at a price. Critics have slammed her for sharing a photo of herself mourning her miscarriage (TMI!); getting a COVID-19 test at home (how insensitive to those who wait for hours!); going horseback riding as mental-health therapy (sooo privileged!); traveling to DC for husband John Legend's Inauguration Day performance (unnecessary travel!) (via Us Weekly, Marie Claire, BuzzFeed, ET). It's gotten to the point where she can't hiccup online without facing mass disapproval.
Her latest kerfuffling post, however, might just top them all. The model and influencer, who knows a little something about fashion, wrote a now-deleted tweet (per CafeMom) about the now-former first lady, the day after Joe Biden's presidential inauguration. "I will say, Melania killed the White House fashion game," she wrote. "Literally the only thing she did, so do not take that one single thing she did away from her."  
The response to the compliment was quick and negative, and Teigen once again had to defend herself from the Twitterverse. 
Fans were divided over Teigen's compliment of Melania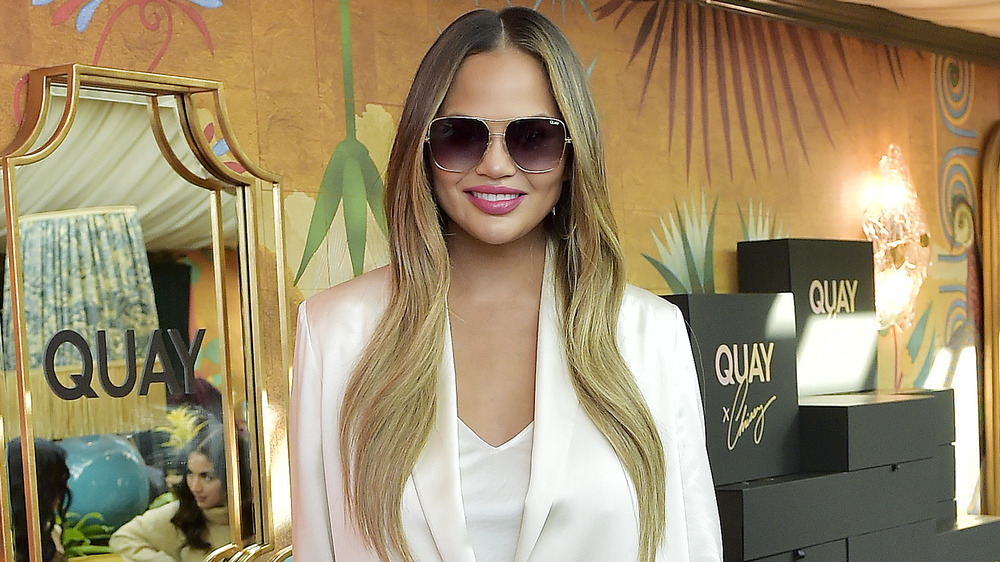 Stefanie Keenan/Getty Images
Fans were shocked that Teigen would extend a kind word to Melania Trump, a woman who drew nearly as much criticism over the last four years as her husband did. One follower tweeted, "Ma'am...you are absolutely mistaken with this take. Any praise, at all, for a racist & evil birther is completely misguided." A chastened Teigen responded, "You are absolutely right." Another typical comment: "Remember when Melania wore a 'I really don't care, do U?' jacket when she went to visit a child migration centre? I don't think her fashion choices are something to be praised, hunny."
Apparently overwhelmed by the response, Teigen admitted that the critics had a good point. But she added that she has a hard time balancing her need to express herself with her desire to be a people-pleaser. "Sometimes I try to be nice and honest and even that is wrong and it's confusing and I don't know what to sayyyyyy," she said. "I promise I still think [the Trumps] very much suck."