Wellness Trends Everyone Will Try In 2021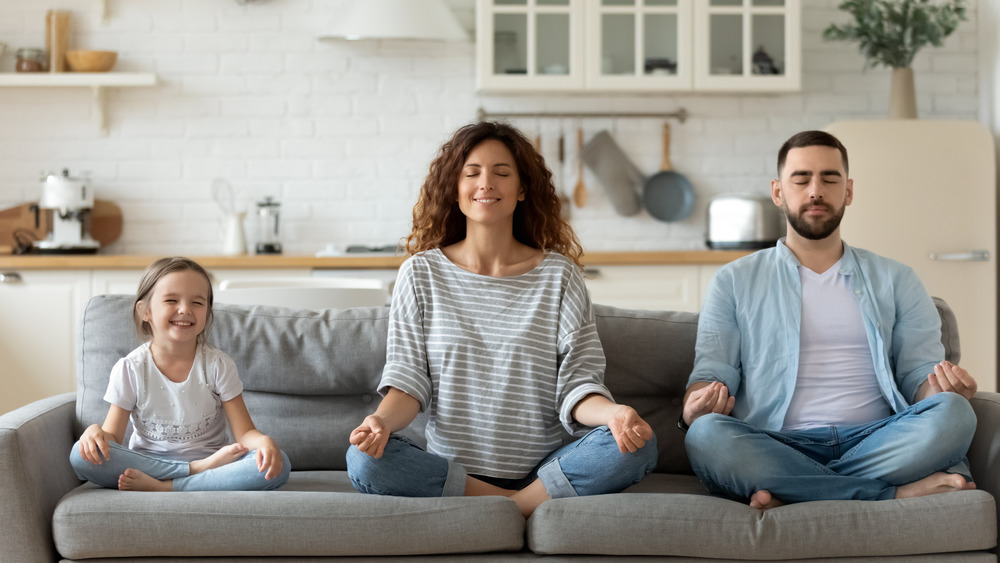 Shutterstock
Just 30 years ago, you'd find that the term "wellness" was far from a mainstream moniker. Today, there are products, classes, retreats, and more that all revolve around this idea of trying to help people feel their best. As a replacement for the diet-obsessed culture of the 20th century, wellness burst onto the scene as the latest trend. Looking forward into 2021, the wellness realm will likely move further into the mental health space.
Obviously, the wellness industry revolves around helping people feel their best, which involves their mental state. According to PureWow, topics such as manifestation and mental fitness are likely on the docket for 2021. Following the pandemic, more and more people are looking for outlets and venues where they can feel safe while in a good head space. Now that people take mental health as seriously as they do their physical wellbeing, don't be surprised to see the advent of more mindfulness apps and tools. Technological advances will likely make this transition even more seamless, as the offerings become more readily available on various devices.
The outlet also notes that manifestation will have its day in 2021. The idea behind manifestation revolves around creating your desired life without an overexertion on your part. Since many believe that what you focus on expands, manifestation involves monitoring your thoughts to create your new reality. As many look for new ways to express themselves in the post-pandemic world, this trend makes sense.
The pandemic has a lot to do with 2021's wellness trends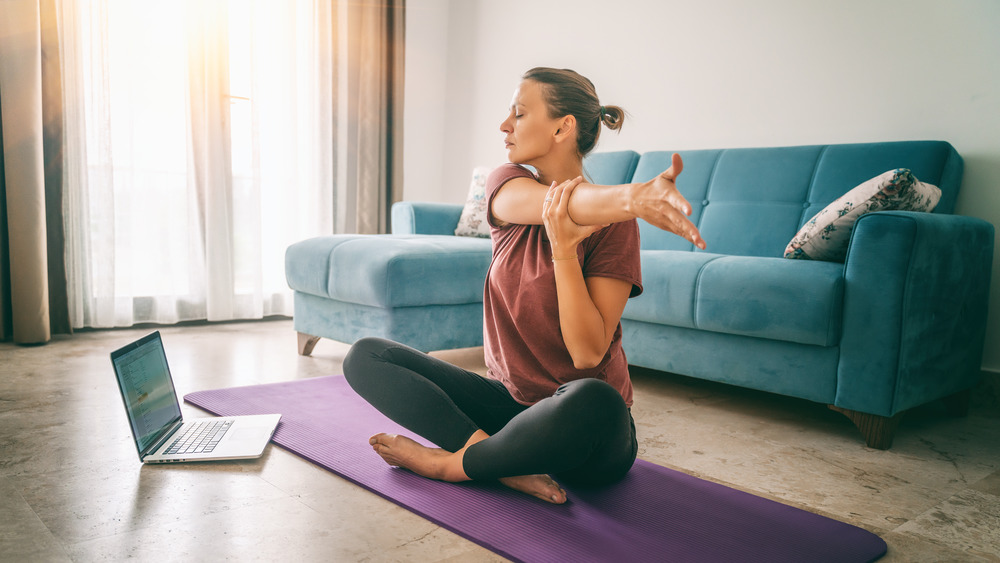 Shutterstock
Much like almost everything else, expect wellness to go even further into the virtual space this year. Mindbody Business explains that nearly 60 percent of people reported being more focused on their health and wellness following the dawn of the COVID-19 pandemic. In turn, workout communities and food companies have responded to that demand. New virtual gyms and grocery deliveries will likely continue to surface. With more access to private tutorials via the internet, people are less likely to feel intimidated to start an exercise routine as well. No more prying, judgy eyes at the gym!
Fitness trends in general will continue to look different this year. Working out at home offers a level of flexibility that people need to adapt to their new schedules, the outlet explains. That's why shorter, easy-to-fit-in sessions are all the rage — just roll out your mat, watch the video, and break a sweat.
Plus, with a home gym comes the need for style. PureWow explains that chic at-home workout accessories will be next on the list of coveted items. Since many people are leaving their mats and dumbbells out on display, companies are offering items that double as decorations. Cute resistance bands and weights can now don your halls!
A lot has shifted in the last year. Ushering us into a new technological age, the pandemic has heavily influenced the wellness industry. Making helpful tools more accessible, these changes will hopefully give more people the support they need.