Bailey From The Sisterhood Of The Traveling Pants Grew Up To Be Gorgeous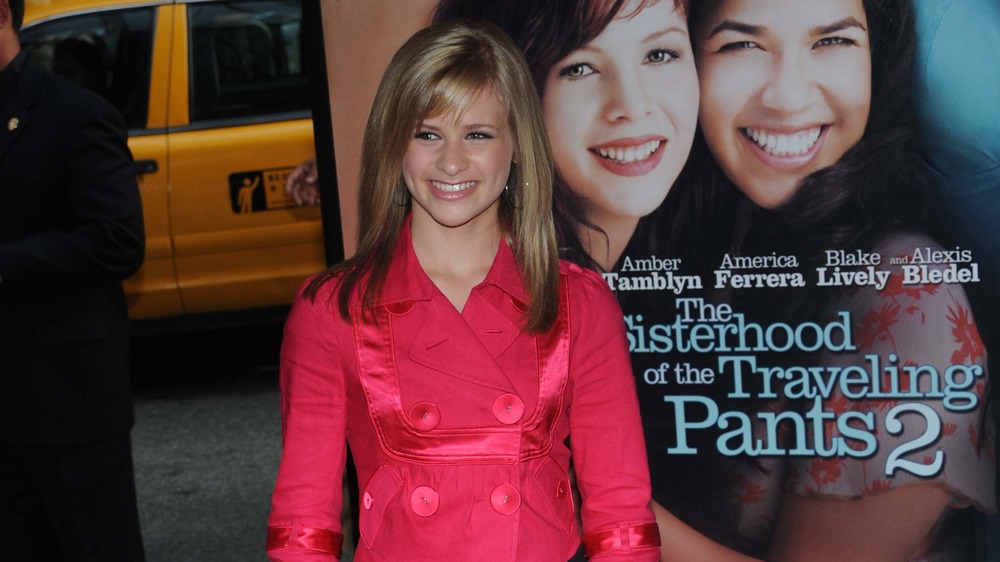 Brad Barket/Getty Images
If you were a fan of the books or movies (or even if you weren't!), it's likely that you were at least aware of the cultural phenomenon that is The Sisterhood of the Traveling Pants. Prior to being adapted for film, the series of books, written by Ann Brashares, was a hit among the young and old alike. In the story, four teenage friends — Carmen (America Ferrera), Tibby (Amber Tamblyn), Bridget (Blake Lively), and Lena (Alexis Bledel) — embark upon separate adventures that help them discover the true reaches of friendship, all while wearing the same pair of magical jeans (per Insider).
Currently, two films have been adapted from the series of books, with another thought to be in the works, though that fact has yet to be confirmed by anyone aside from Bledel (per Deadline).
In the first film, released in 2005, then 12-year-old Jenna Boyd played Bailey Graffman, a girl who befriends Tibby and — SPOILER ALERT! —ultimately dies of leukemia towards the end of the movie. (If you have not seen the movie, believe us when we say that many tears were shed.) Since taking on this role, Boyd has focused less on acting and more on showcasing other aspects of her life on social media, including her obsessions with health, fitness, and wine (via Cosmopolitan). So what does Boyd look like now?
Jenna Boyd has grown into a beautiful adult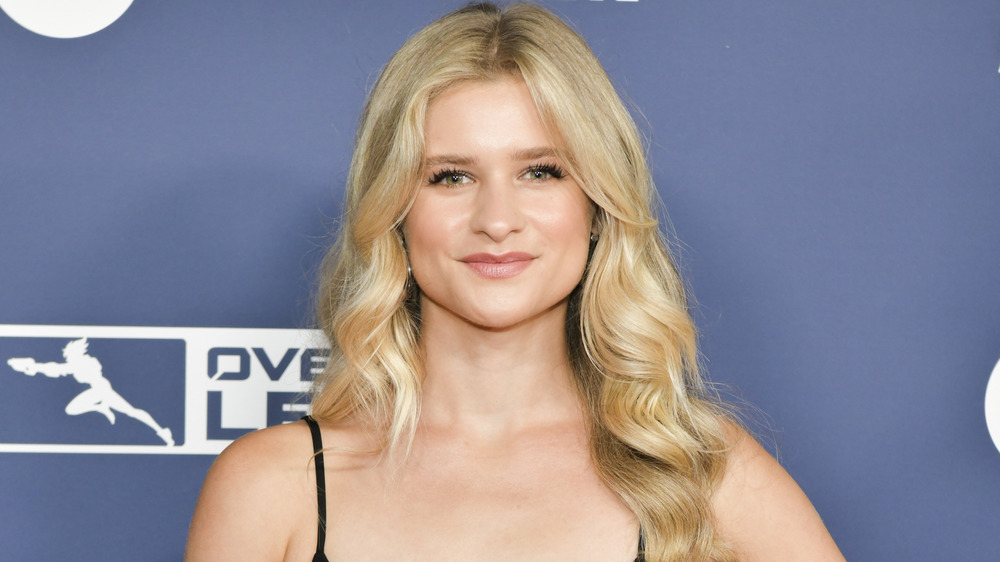 Rodin Eckenroth/Getty Images
Since her 2005 role in The Sisterhood of the Traveling Pants, Jenna Boyd has appeared in Lifetime's The Gathering, Ghost Whisperer, and the Netflix series Atypical (per IMDb). Unlike her pre-teen self, Boyd, who is now 27 years old — let that sink in for a minute — has chosen to focus less on acting and more on other ventures, which include being an executive consultant for skincare brand Rodan and Fields Dermatologists and, well, showing off her abs on Instagram (via Instagram).
With more than 245,000 followers on Instagram, Boyd has grown a platform which allows her to shell out health and fitness advice — and boy, does she deliver in spades! In photos and archived stories, Boyd has managed to transform her love of fitness (mostly pilates and core work) into advice and tips for those who want to lead a healthy lifestyle (per Instagram).
Just like Bailey, Boyd has grown into a kind, strong, and intelligent young woman.