What Dog The Bounty Hunter Has Been Doing Since Beth Chapman's Death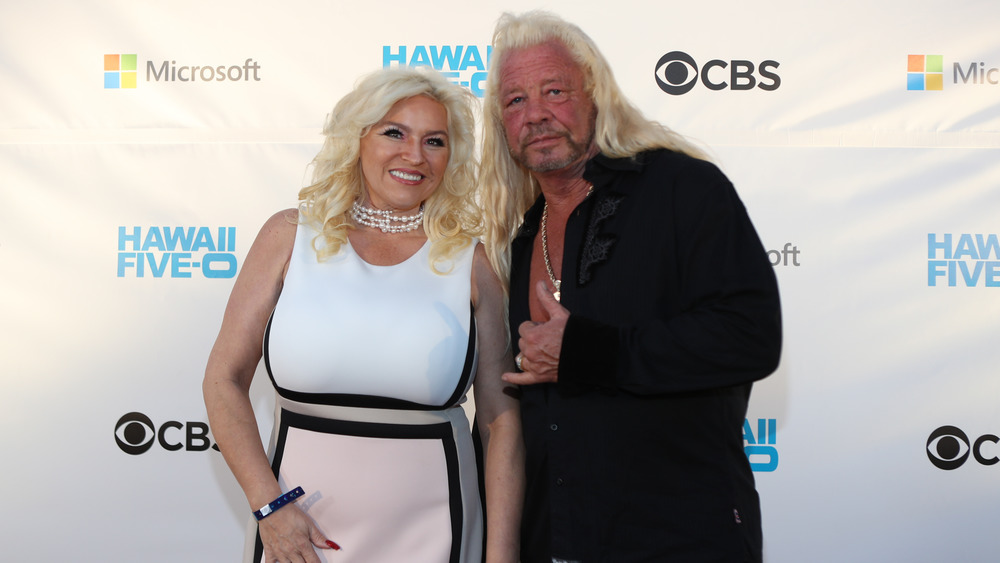 Darryl Oumi/Getty Images
When fans learned from CNN that Beth Chapman had passed away, the reality TV world was at a loss. Chapman was first diagnosed with throat cancer back in 2017 but was soon told that it had entered remission. Unfortunately, only a year later, she was told her cancer had returned and had now spread to her lungs. The reality star chose to only go through one round of chemotherapy before announcing she would not seek further treatment. Fans learned Chapman died at the age of 51 from stage II throat cancer at The Queen's Medical Center in Honolulu. 
The bounty hunting duo had been married since May 2006, and the loss was devastating to Duane Lee Chapman — AKA Dog the Bounty Hunter (via The Sun). Since Chapman passed away, "Dog" has been in and out of the tabloids thanks to his lonely heart. However, he shocked fans when he professed his love back in May via his social media for his friend, Francie Frane, a Colorado rancher with whom he has grown close.
What's Dog the Bounty Hunter been up to?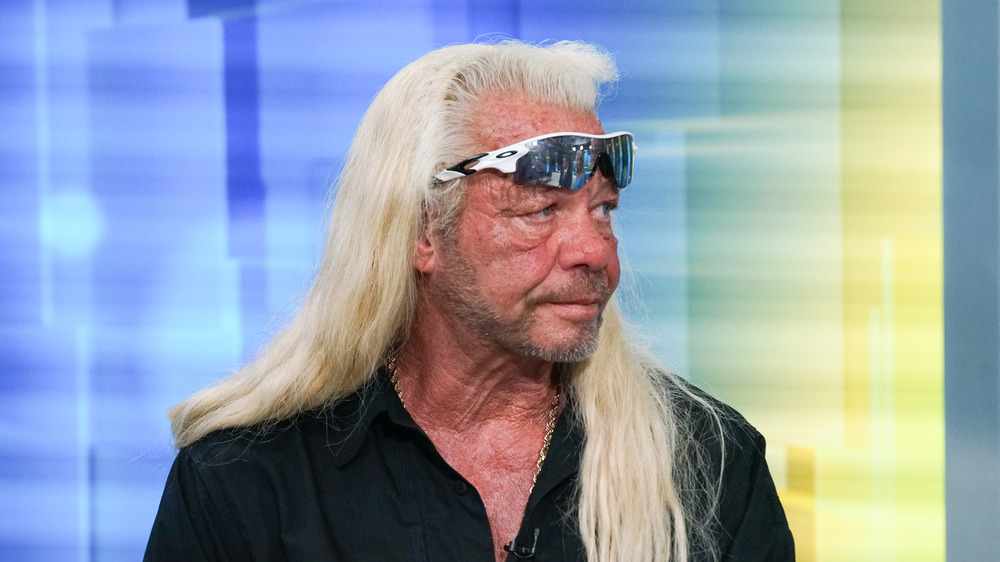 Bennett Raglin/Getty Images
Only ten months after Dog buried his wife, E! reported that he had proposed to Frane with his rep confirming the good news. Dog revealed that he would like to have a large family celebration when the time is right. Fans were a little confused since The Sun had reported back in February that he had also recently proposed to Moon Angell while they were on the Dr. Oz show's set. Fans felt deep empathy for the star's loss and chalked up the fleeting romance to his tremendous loss. But it looks like he and Frane are still going strong on the ranch.
Dog has also recently made strides in his work life as he signed a two-year deal with CBD Global Sciences to create and promote Dog Unleashed CBD. The announcement showed up on the reality star's new and improved website, dogunleashedcbd.com. The bounty hunter's goal is to provide a product that can help with multiple ailments by taking a holistic approach. He is also going to be selling lotions that will be infused with CBD. If all goes well, The Growth Op reported that Dog would also introduce energy drinks and candy-like products to his site. The drinks and food products will also be infused with CBD oil. 
It appears the one-of-a-kind reality star is keeping himself busy.