Sarah Huckabee Sanders Just Made A Surprising Announcement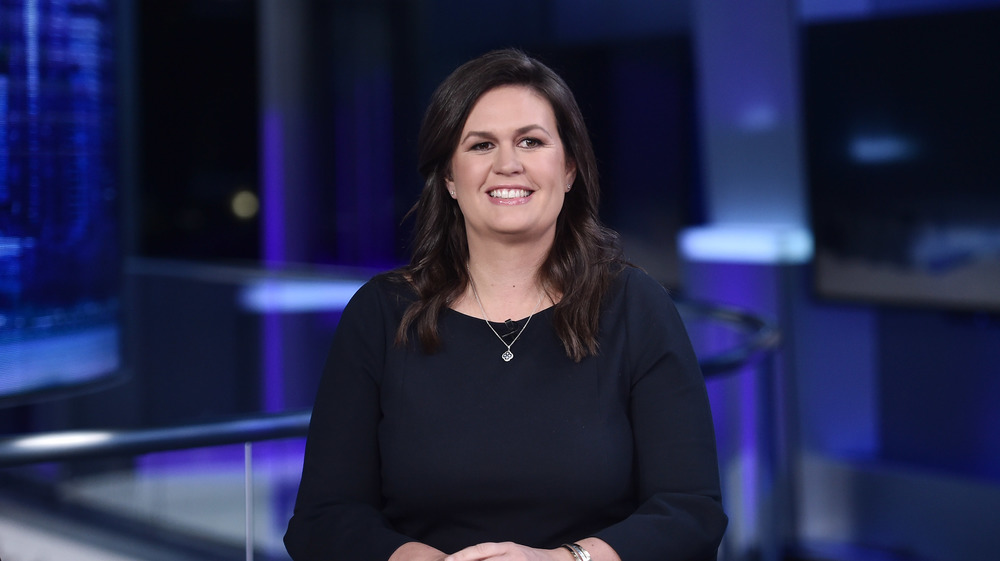 Steven Ferdman/Getty Images
Sarah Huckabee Sanders recently announced she is running for governor of Arkansas. Previously, she served as Donald Trump's press secretary, and her father, Mike Huckabee, served as Arkansas' governor for more than a decade (via CNN and PBS). Sanders turned to social media to share the news, uploading a video that explains her platform. Sanders will likely face a primary challenge and is considered to be a favorite for the position, per CNN. 
Even Trump, who received 62.4 percent of Arkansas' votes in the 2020 presidential election, voiced his opinion on the topic: "She is a very special person with extraordinary talents, who has done an incredible job. I hope she decides to run for Governor of Arkansas—she would be fantastic" (via CNN). The current position is held by Asa Hutchinson, a businessman and attorney who has been serving since 2015. As stated by governing.com, his win gave the Republican party complete control of the state's government for the first time in over a century.
Sarah Huckabee Sanders has previous political experience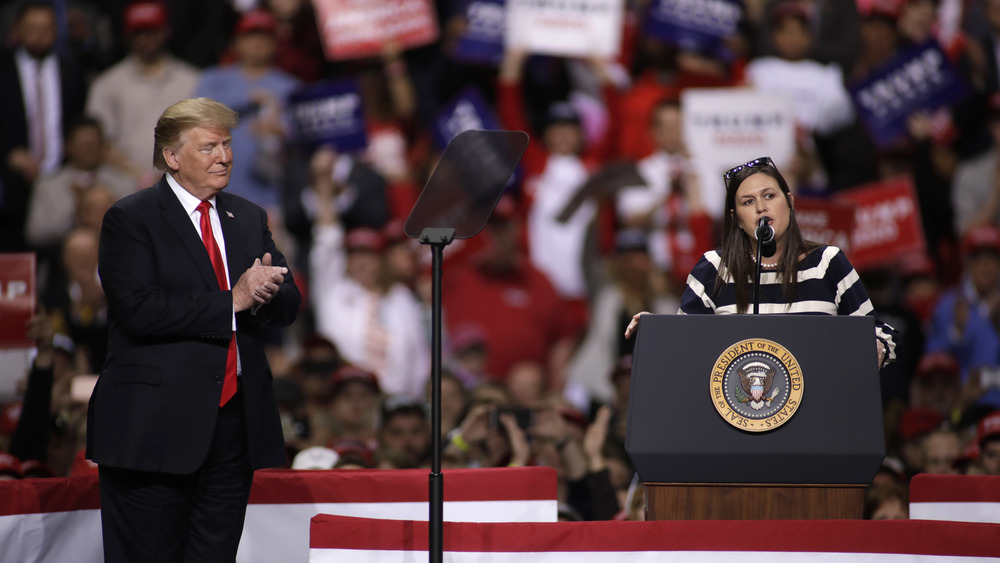 Darren Hauck/Getty Images
Sanders has worked with several senators and governors in the past, prior to having the responsibility of being Trump's press secretary in the White House. She held that role from 2017 to 2019, and her website points out that she was only the third woman to have this job and the first-ever mother to do so. Specifically, Sanders assisted her father, Mike Huckabee, as his national political director, and she was the manager of the ONE campaign. This non-profit was started by Bono of U2, and it exists to fight poverty and preventable disease.
Additional past achievements for Sanders include her being part of "40 under 40" lists in publications such as Fortune and TIME Magazine, contributing to Fox News, and being the author of "Speaking for Myself", a New York Times best-selling book. Arkansas' gubernatorial election will be held on November 8, 2022, and other declared candidates include Tim Griffin and Leslie Rutledge, as reported by The Associated Press.