Will Kelley Flanagan Be The Next Bachelorette?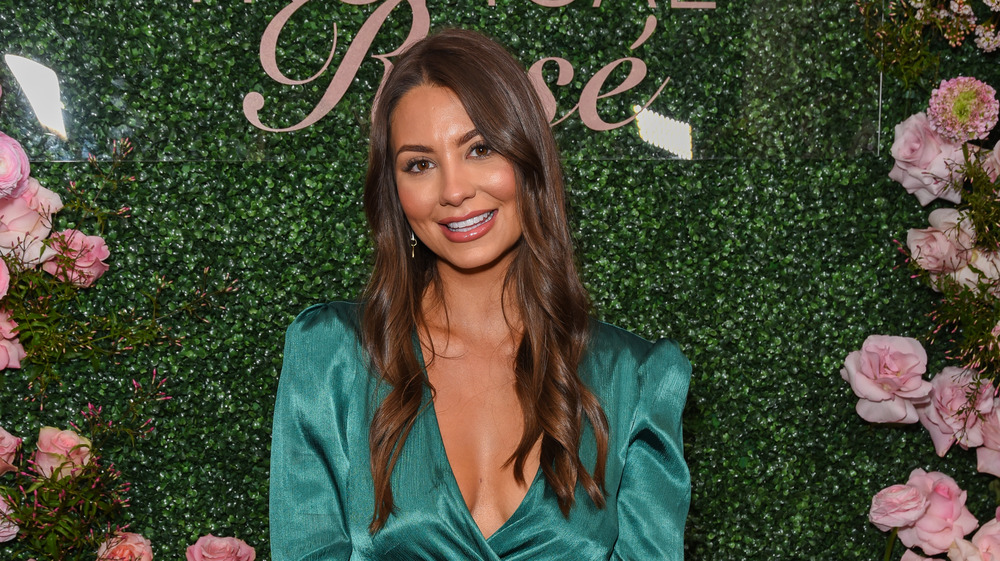 Presley Ann/Getty Images for Seagram's Escapes
Well, it seems The Bachelor's Peter Weber and Kelley Flanagan are definitely over, with their split first being reported about a month ago, and now, the couple unfollowing each other on social media (via Us Weekly).
At the time of their breakup, Flanagan shared via her Instagram, "It saddens me to say this but Peter and I have decided to go our separate ways." She went on to add, "Peter and I had some unbelievable times together and they will definitely be missed. Unfortunately him and I are in two different stages of our lives and saw our future paths differently. I wish Peter the absolute best and want to thank everyone for your continued support as I move on to my next chapter." 
Meanwhile, the reality star also noted, "I just want to focus on my happiness! 2021, I can't wait to see what you have in store!" Could this year be the beginning of a new love story for Flanagan? Perhaps, as she has hinted she would be open to being the next Bachelorette.
Kelley Flanagan doesn't rule out being The Bachelorette
According to E! Online, Flanagan revealed her feelings toward being The Bachelorette by responding to a fan's comment on Instagram. When a follower asked, "True or False? You would [be] the bachelorette if you were asked?" it seems Flanagan didn't even try to deflect. Instead, she answered, "I would definitely consider it!"
Meanwhile, there has been no official announcement about who the next Bachelorette will be, as currently, we are too invested in Matt James' season of The Bachelor to even go there. But if past seasons are any indication, she could be one of the ladies vying for James' heart. Or, as an ABC executive recently hinted, perhaps the network will go with someone completely unexpected.
Either way, we will probably have to wait a hot minute to find out who the lead is next season. It's worth noting that Flanagan announced via Instagram she is moving to New York in March. Of course, the show typically tapes in California.