How Bridget Moynahan Really Feels About Tom Brady's Big Win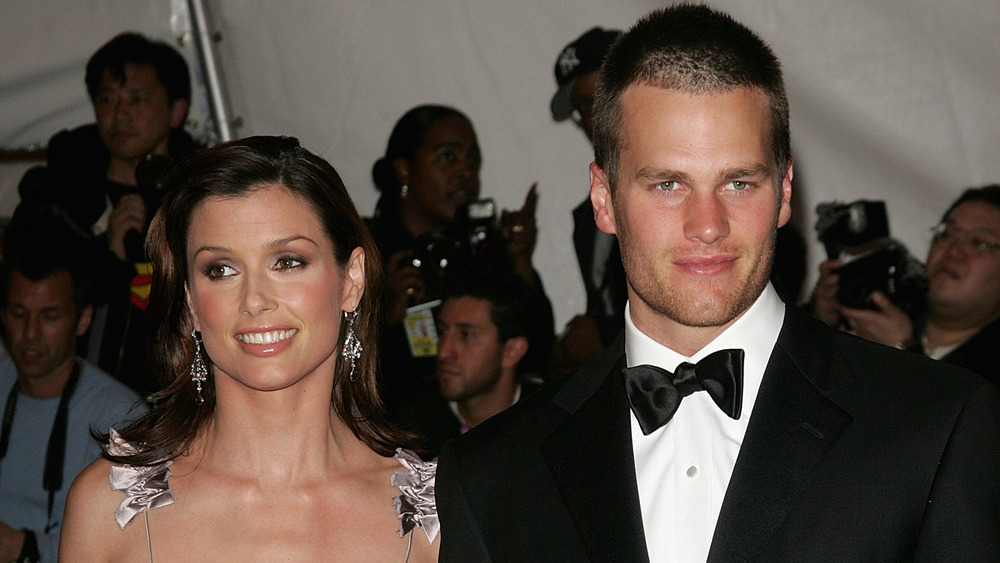 Peter Kramer/Getty Images
Bridget Moynahan and Tom Brady split in 2006, but that's not stopping the actress from celebrating the news that her ex is headed to the Super Bowl with the Tampa Bay Buccaneers.
On Sunday, January 24, 2021, the Buccaneers defeated the Green Bay Packers in a 31-26 victory. On hand at Lambeau Field in Wisconsin to witness his dad's big win was 13-year-old John Edward "Jack" Moynahan, who was born nearly a year after the pair ended their relationship (via Page Six).
In an Instagram post on Sunday evening, Moynahan congratulated her ex — who will be making his 10th trip to the Super Bowl in February. The actress posted a photo of Brady on her TV screen after the game. "Could not be more proud," she wrote in the caption. "@tombrady said he would do it and he did. Congratulations @buccaneers."
Prior to the game, Brady's wife, Gisele Bündchen, shared an Instagram post of herself and the couple's two children cheering him on at home.
Jack lives with Moynahan, but has a close relationship with his dad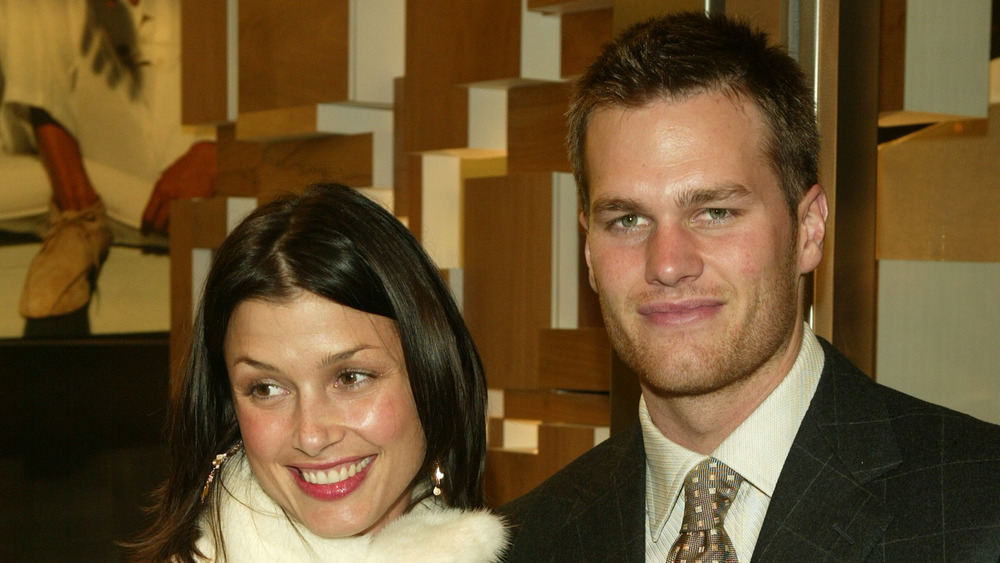 Peter Kramer/Getty Images
Jack, 13, lives full-time with Moynahan, and Brady resides with Bündchen and their two children, Benjamin, 11, and Vivian, 8 (via US Weekly).
However, father and son appear to have a close relationship. According to US Weekly, location played a huge role when Brady decided to play for the Buccaneers last year. Because Jack lives in New York City with Moynahan, Florida was appealing due to its proximity.
As People reported in December, Jack also shares his dad's affinity for football and they enjoy playing together — but Brady has no plans to pressure his son into a football career.
"I would never want for them to be 'Tom Brady's son' playing football. I don't like that at all," Brady told Howard Stern (via USA Today). "But from a team, camaraderie, discipline, I think there's something about contact sports that teaches you a lot about discipline, respect, mutual respect for your opponent that you don't get in non-contact sports."