Martha Stewart Reveals She Once Went On A Date With Larry King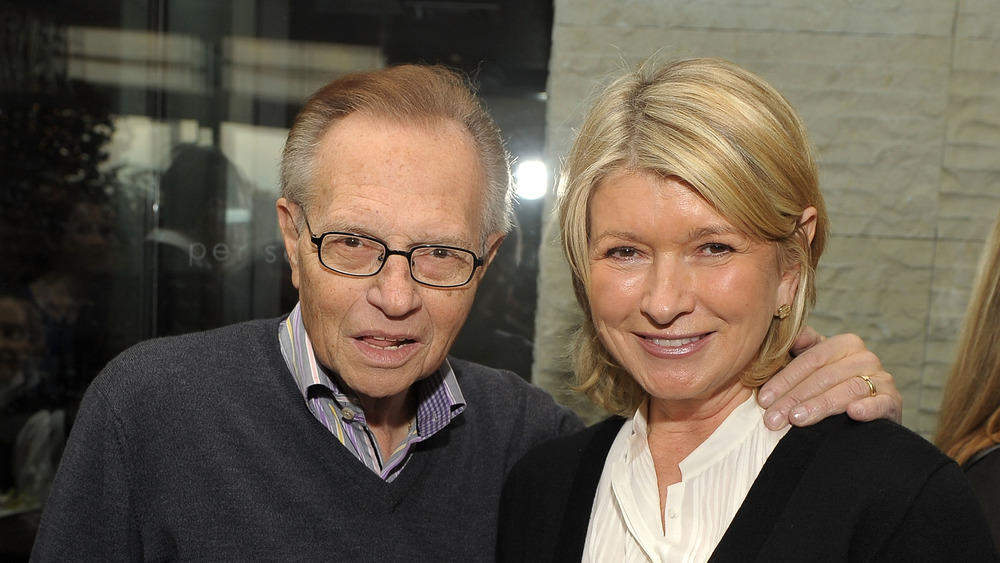 Stephen Lovekin/Getty Images
Its always a joy when the person you happen to be interviewing also happens to be a friend. But there could have been a bit more than friendship between lifestyle queen Martha Stewart and the late TV king of talk, Larry King.
In a clip shared on Instagram, Stewart says: "I have a secret to reveal: We [Larry King and I] actually went out on a dinner date. I thought it was a business date, but turned out it was sort of a dinner date." She then segues to an introduction as Larry King appears on the set in his trademark suspenders.
It seems as though there were no hard feelings between the lifestyle celebrity and the chat show host, because as the the 79-year old Stewart reveals: "Larry King and I were friends and I was interviewed by him many times. It was fun to turn the tables once or twice and I interviewed him a couple of times on my show!"
King's death was mourned by fans and friends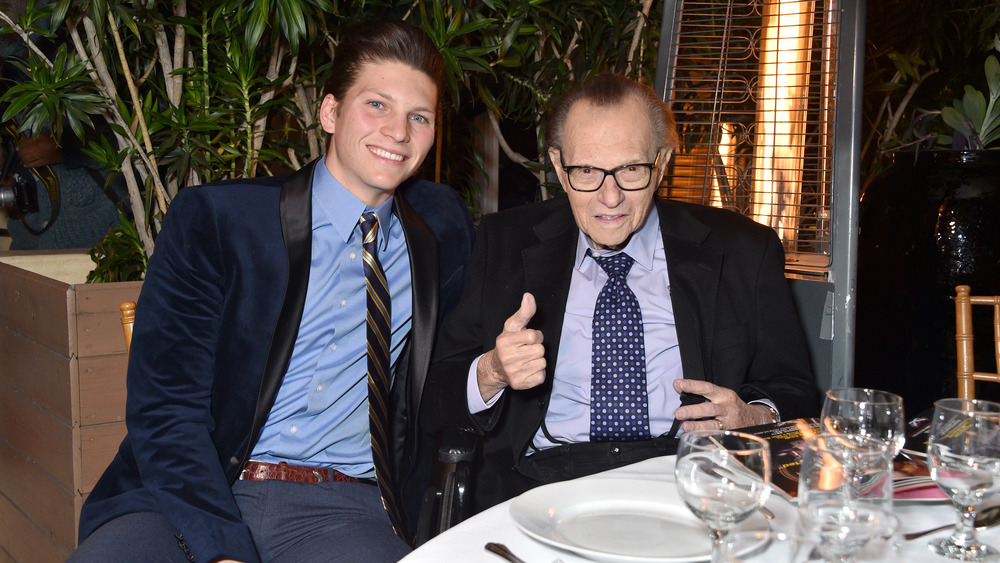 Gregg Deguire/Getty Images
Stewart is just one of the many celebrities and fans who have mourned Larry King's passing. Among those who took to social media to remember the celebrity interviewer was former President Bill Clinton who tweeted: "I enjoyed my 20+ interviews with Larry King over the years. He had a great sense of humor and a genuine interest in people. He gave a direct line to the American people and worked hard to get the truth for them, with questions that were direct but fair. Farewell, my friend." Hollywood actress Reese Witherspoon said: "So sad to hear the news about Larry King today. I was lucky enough to be interviewed by him and see his unique interview style first hand. He was a deeply thoughtful, intelligent, kind man... Sending love to his family & all of his many fans."
King is estimated to have conducted fifty thousand interviews, and he never shied away from asking what some might consider softball questions. He once asked former President Richard Nixon whether "driving by Watergate made him feel weird", or former President Ronald Reagan — who famously suffered from Alzheimers — whether it was "frustrating not to remember something." The 87-year old King died in Los Angeles last weekend, and while a cause of death was not revealed, the former talk show host had been hospitalized with COVID-19 just weeks prior to his death (via The New York Times).