The Real Reason Disney Is Updating Its Jungle Cruise Rides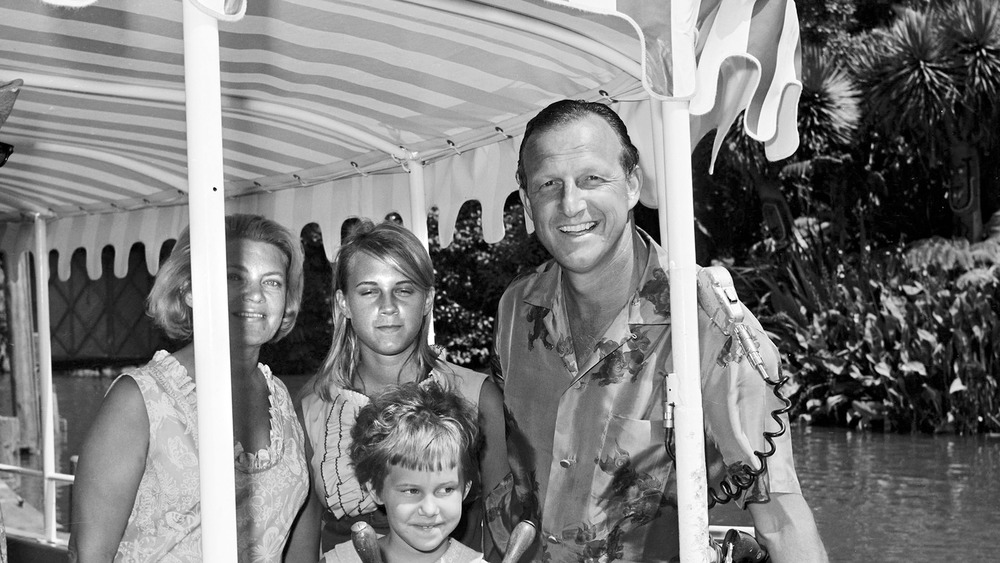 Handout/Getty Images
The Jungle Cruise is one of Disney's oldest rides — when the parks opened in California and Florida, these experiences were launched. But since 1955, when Disney World opened its doors, and 1971, when guests first enjoyed a trip to the happiest place on Earth — at least in Anaheim — this iconic ride has not made changes, and it shows (via Forbes). Now, the parks are pledging to update the rides so that potentially-offensive depictions of native people that have sparked claims of racism can be done away with.
On the Disney Parks blog, the company explained the decision to rehaul the Jungle Cruise rides, saying in part, "We continue to look for ways to enhance classic attractions and elevate the experience for all of our guests." The post went on to promise the refurbished experiences will "include new adventures that stay true to the experience we know and love – more humor, wildlife and skipper heart — and also reflect and value the diversity of the world around us."
Fans react to the purported Jungle Cruise changes
Carmen Smith, Executive Creative Development & Inclusion Strategies, further noted in the post that as Disney Imagineers, it is their "responsibility to ensure experiences we create and stories we share reflect the voices and perspectives" of the real world.
Comments to the post were largely supportive, and over on Twitter, fans also applauded the upcoming changes — one of which is for chimpanzees to overtake the boat — with one noting, "Good. #JungleCruise is very cringey." Another fan of the attraction commented on the reported updates, tweeting, "Everything about this #JungleCruise update sounds so amazing!! I love that it's getting a storyline with actual characters, and that it will be respectful and authentic to people, their cultures, and the animals."
Meanwhile, according to The Hollywood Reporter, Disney has not offered a specific timeline for when guests can expect the rides, which were originally overseen by the late Walt Disney himself, to be closed and updated.