Survey Reveals The Shoe Trends Women Want To Die In 2021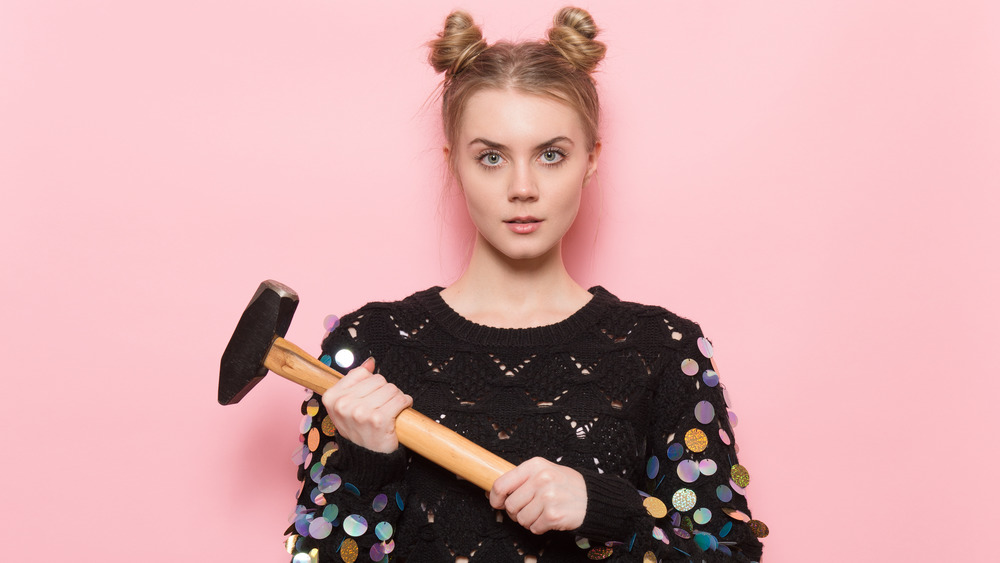 Shutterstock
It's a fact that women's shoes can be very uncomfortable. Must we suffer for fashion? Not necessarily, according to a survey of 574 women across the country who talked to The List about which shoe trends they want to die in 2021. Interestingly, respondents were most desperate to end a shoe trend not because of function, but rather form. That's right — it seems most of us do not think favorably about a certain brand of footwear that puts comfort over aesthetics.
But don't worry — pinchy shoes and those that make our tootsies throb after a few hours also topped survey responses. In the end, it seems both unflattering shoe trends and those that equate pain with fashion could go by the wayside in the upcoming year.
Topping the list of shoe trends the most women would be more than happy to bid adieu to in 2021 is — drumroll please — Crocs! In fact, 30.66 percent of respondents, or 176 women, are so over these cozy yet unattractive shoes. What other footwear made the list?
Shoe trends that should meet their end in 2021 according to the survey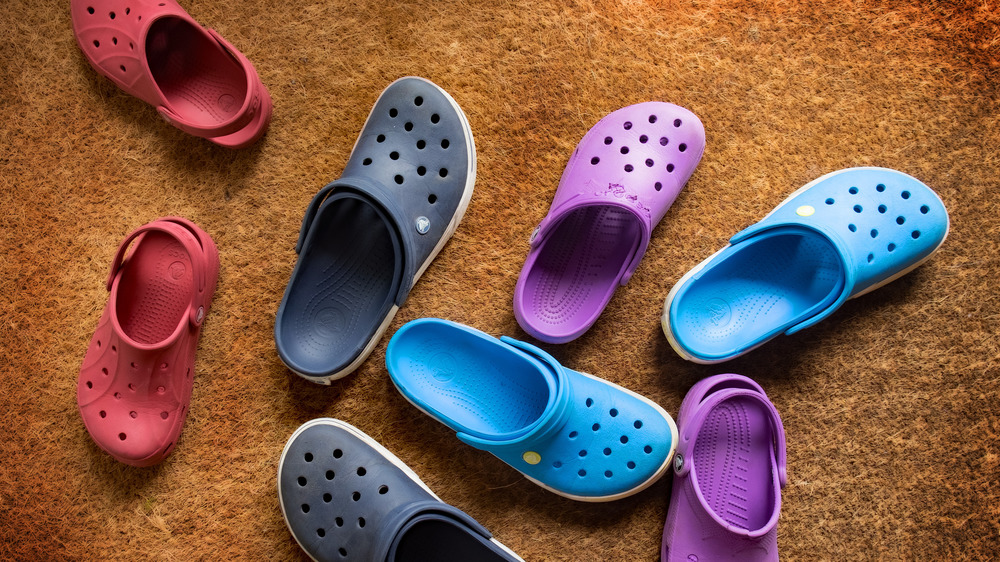 Shutterstock
The second most maligned shoe according to our survey was platform sneakers, with 28.4 percent of votes, or 163 women just saying "no" to the often-uncomfortable and oddly non-functional footwear. Kitten heels were the third least loved shoe trend according to the survey, with 16.55 percent of respondents voting it off the island for 2021.
Uggs received 14.11 percent of votes, clearly signaling some of us love the wool-lined boots, while others can't stand to see them another day. Meanwhile, Birkenstocks received 7.32 percent of votes from women who may prefer to never have to get so much information about other people's toes ever again.
Finally, 2.96 percent of respondents voted for other shoe trends — specifically, they wish super high heels would head for the hills. Ditto for pointy toe shoes, wedges, and stilettos, with one respondent noting, "They look nice but cripple women's feet."