Here's What Real Housewives' Sophie Beador Is Up To Now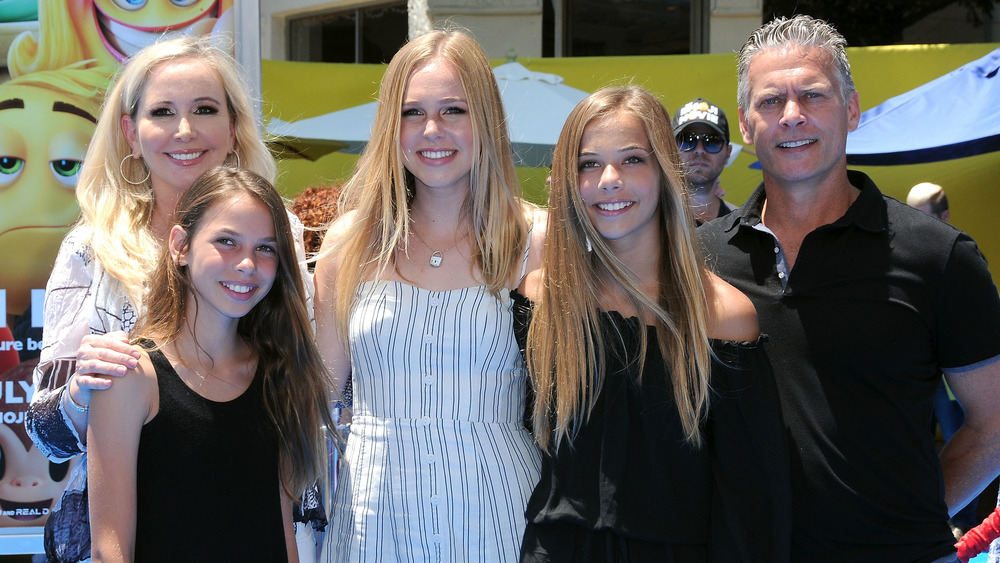 Barry King/Getty Images
The Real Housewives of Orange County first aired in March 2006, making it the first series within this Bravo franchise. It is currently in its 15th season, and since season 9, Shannon Beador has been a main cast member. Viewers often get to see her interacting with her three daughters: Sophie and twins Stella and Adeline.
The children of the Real Housewives, with their familial bonds and family fun, often help create some of the best moments on these reality TV shows. There is no exception when it comes to the Beador girls. In 2019, Beador shared on Instagram that Sophie had been accepted to Baylor University in Waco, Texas. During this season of RHOC, fans got to see the family prepare for Sophie's big college move. 
Scenes also showed that, last year, Shannon and all three of her daughters tested positive for COVID-19.
RHOC's Sophie Beador is attending college and writing a book
Sophie Beador's latest social media posts have put her life at Baylor on display. She has been spotted hanging with friends and going to a football game, and just a week ago, she turned to Instagram to announce that she was now part of Baylor's Kappa Kappa Gamma sorority.
Those who watch The Real Housewives of Orange County know that Sophie is also writing a book about her parents' divorce. Shannon was married to David Beador, and viewers watched this split happen on-screen. The divorce judgment was filed in April 2019, according to People, with Beador agreeing to pay his ex-wife $1.4 million.
On the show, Sophie said that she thought the process would be therapeutic for her and that she was coming from a good place. "I'm not trying to make you or dad look bad," she said, as quoted by Monsters and Critics. "I'm just telling the truth." Whether or not she actually titles the book How to Weather the Shannon Storms Beador ... Well, fans will just have to wait and see.