Eric Trump's Latest Flight Arrangement Is Turning Heads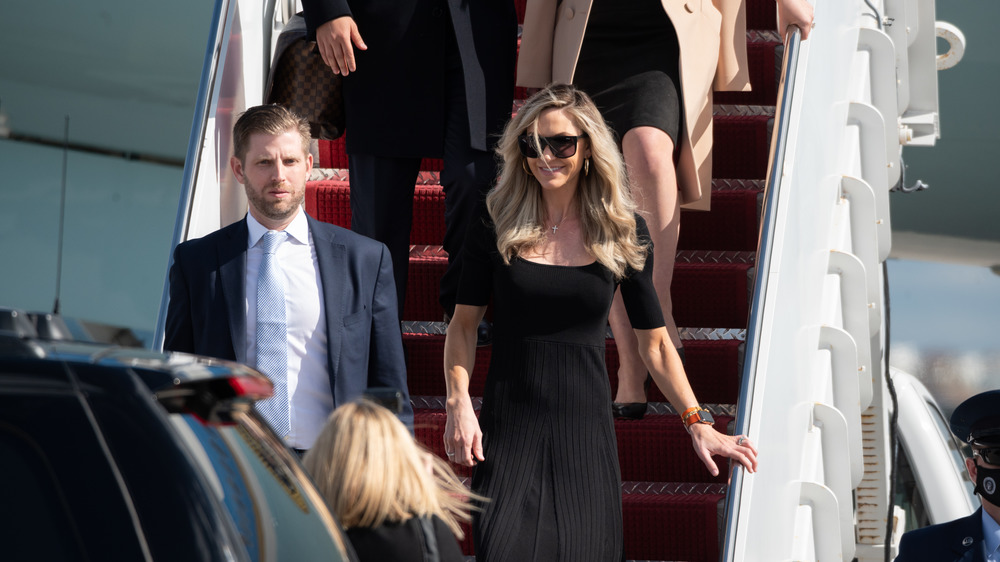 Noam Galai/Getty Images
It's been a week since Donald and Melania Trump bid the country farewell as president and first lady, to resume their lives as real estate businessman and wife in Palm Beach, Florida. And because the use of Air Force Once ended at noon on January 20 with the swearing in of Trump's successor, President Joe Biden, we shouldn't be too surprised to hear that former First Son Eric Trump made his way from Florida back to New York on a commercial Delta flight, according to TMZ. What might surprise us, is that Eric, his wife Lara, and their two children didn't sit up front in first class, but that they travelled coach. 
TMZ, who reported the Trump's budget travel arrangements, said their source saw Eric Trump do all the work with the overhead bins while his wife, Lara, helped take their children (who TMZ said were "well behaved") to the lavatories. But lest you think that the Trumps were all too happy to make themselves blend in to the crowd, TMZ says they were actually escorted onto the plane first by their Secret Service detail.
Eric Trump and his family traveled with Secret Service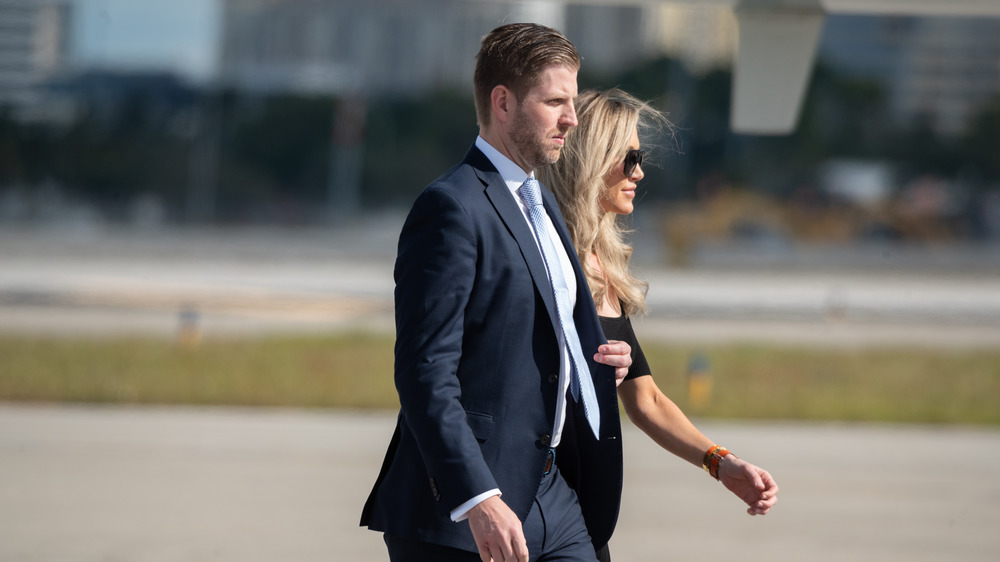 Noam Galai/Getty Images
If you're wondering how the Secret Service might still be involved in the care and keeping of the adult Trump children, remember that before he left office, the then-president had asked for Secret Service protection to be extended to his family past the end of his term, and by an extra six months (via The Washington Post). He also extended the same courtesy to former Treasury Secretary Steve Mnuchin, former chief of staff Mark Meadows, and former national security adviser Robert O'Brien. According to federal law, only the former president and first lady, as well as Barron, who is still a minor, were entitled to protection when Trump's term ended. 
Social media had a field day with Eric's latest travel arrangement, with one of the more polite users tweeting: "Btw, how was your economy flight with the fam? Hope they gave you pretzels."