Mary Trump's Tweet About Sarah Palin Is Turning Heads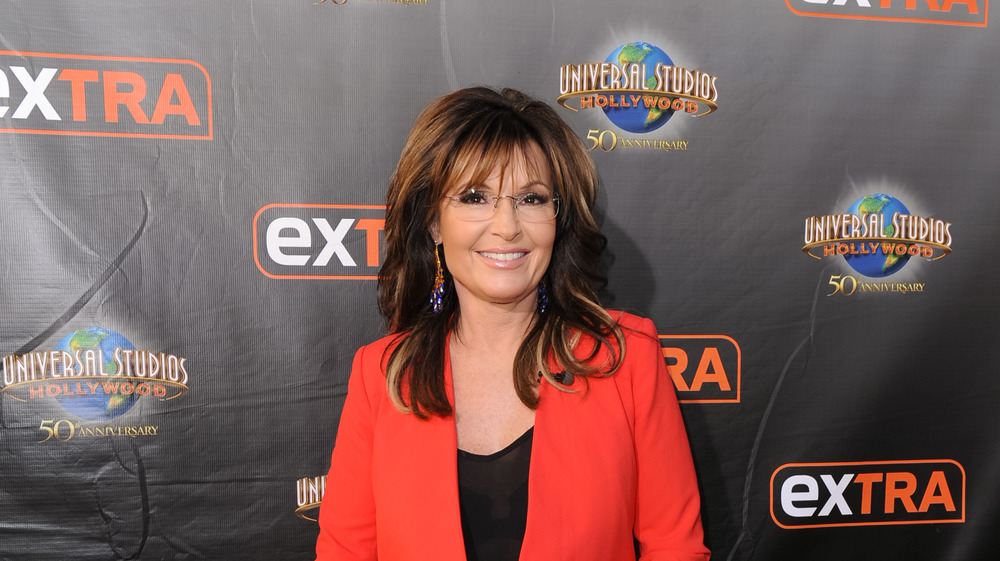 Noel Vasquez/Getty Images
Mary Trump is not one to shy away from calling things the way she sees them. But one of her latest posts, a retweet of a post generated by the account of former Representative Gabby Giffords, has both fans and critics sitting up and taking notice. The message is terse and reads: "Sarah Palin should be in prison."
The clip Trump shares is a throwback to Giffords being interviewed on MSNBC back in 2010, as she was talking about being on Palin's target list. "But the thing is that the way she has it depicted has the crosshairs of a gunsight over our district," said Giffords. "When people do that, they've got to realize there's consequences to that action." When asked whether she was "fearful," Giffords replied that she wasn't. 
Less than a year after that interview, Giffords would be critically injured and fighting for her life, the victim of a mass shooting outside a strip mall. She might have since recovered, but has been forever changed by the attack. The shooter is serving a life sentence, but Palin was never held accountable for what she had said, or the problems she could well have provoked (via USA Today).
Social media echoed Mary Trump's sentiment about Sarah Palin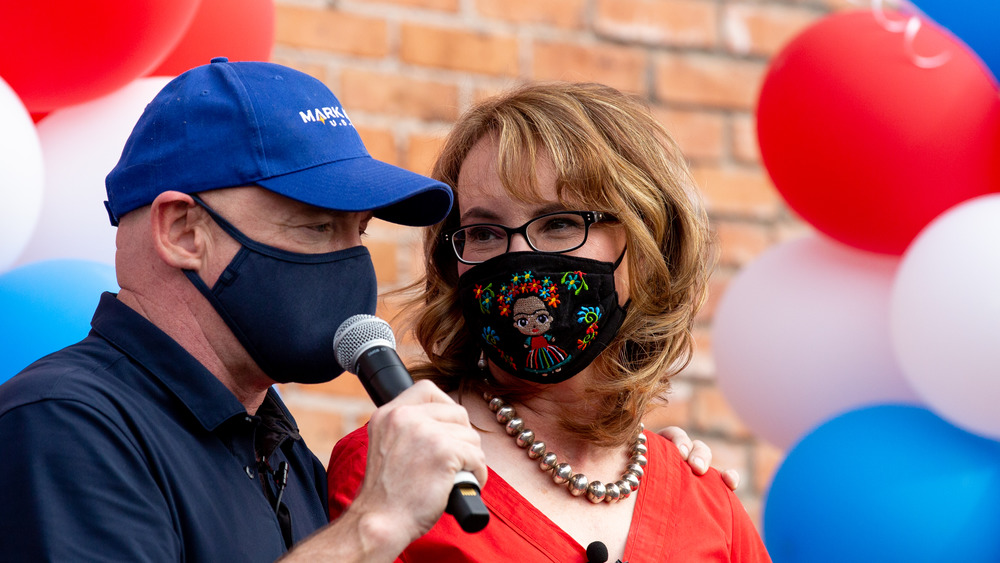 Courtney Pedroza/Getty Images
Social media appeared to be in agreement with Trump's comment, one user tweeted, "When Palin sent those crosshairs out for Giffords, and Giffords was shot, I looked forward to her going to prison. No one said a word about it until this day. Something is wrong with our justice system." Another, who remembered the circumstances around both Palin's comments and Giffords' shooting wrote, "I was so shocked that Palin faced zero consequences for her incitement of that attack. Nothing shocks me after the things that were allowed the last 4 years, but I'm still disgusted Sarah Palin got away with that." 
And with a touch of sadness and bitterness, a third social media user said, "It's time we all recognize that justice never touches those in power or the rich and privileged unless someone more powerful, rich, or privileged desires it. Once we see clearly that the justice system is broken, maybe reform might be possible." Giffords, herself, had one message to share with her clip. She tweeted, "I said it then and I'll say it again: words have consequences. Elected officials have a duty to uphold our democracy and lead by example."