Why Kate Middleton Has A Direct Line To The Queen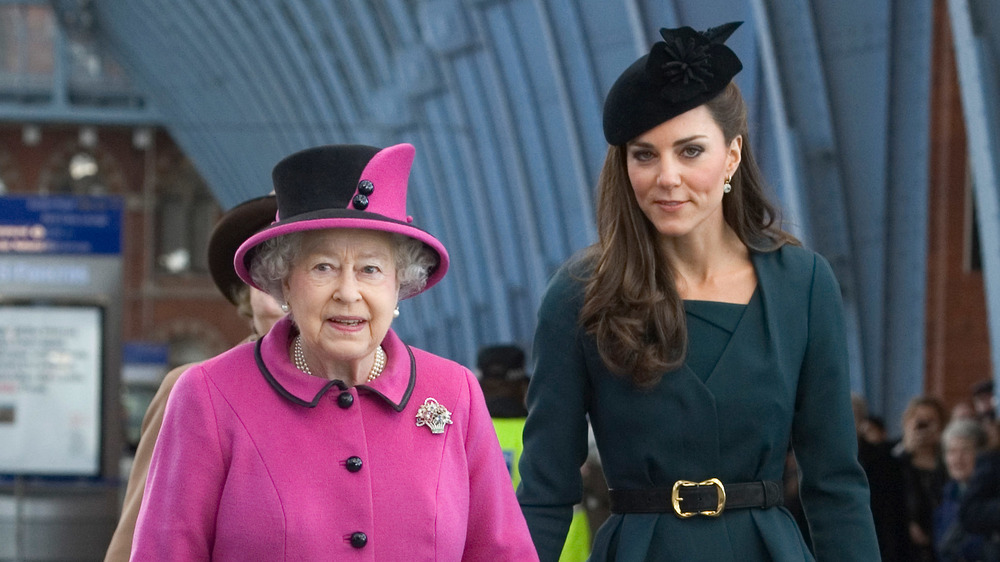 Wpa Pool/Getty Images
Queen Elizabeth and her granddaughter-in-law, Kate Middleton, reportedly have a close bond. Kate is the future queen, after all, so it makes sense that Queen Elizabeth would want to take her under her wing. Kate even has a direct line so she can speak to the queen whenever she wants but it's not all official royal business.
"Kate has her own direct line to speak to the Queen and she calls her to check in on her and give her updates on the children," royal expert Duncan Larcombe told OK! (via Marie Claire). "She always leans on her for advice. It's believed Kate was the one to teach the Queen how to use Zoom and that's been lovely, so she can see her great-grandkids and stay connected."
According to Larcombe, "Kate strikes that balance between bowing to her as head of the royal family in public but being able to check in with her as the great-grandmother to her children."
Kate Middleton and Queen Elizabeth weren't always close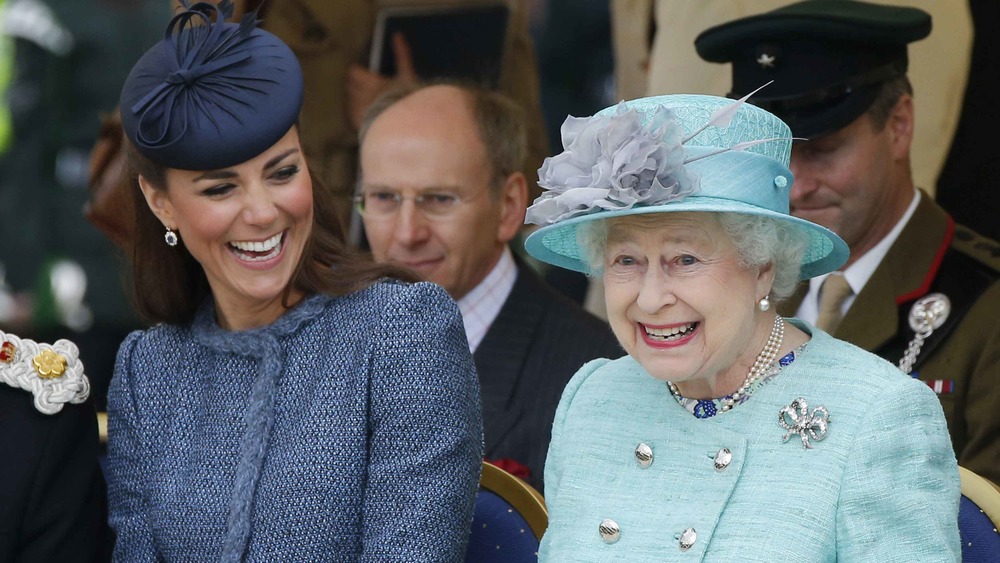 Wpa Pool/Getty Images
The two royal women haven't always been so close, though. When Kate first began seeing Prince William, Queen Elizabeth reportedly was not convinced that she was the right fit for her grandson. "Kate was William's girlfriend for eight or nine years before they got engaged and got married," royal reporter Phil Dampier told Express. "There was a phase where she appeared to be doing very little really. The queen once remarked Kate doesn't do very much so I think she had a fairly long entrance to the royal family."
Now, of course, things are quite different. "I think she admires the way that [Kate] has adapted to the job of being a queen-in-waiting," former royal correspondent Jennie Bond said on British TV show Lorraine (via the Evening Standard).
Kate hasn't only won over her in-laws, but also her future subjects. "She's gorgeous and never takes a bad photograph," royal biographer Ingrid Seward told Fox News. "And in this visual world that we live in, it's important to see someone who's going to be a future queen as a beauty, which she is. But she also works hard. She's brought a breath of fresh air into the Windsor family."