Phoebe Dynevor Reveals The 'Hardest' Bridgerton Scene To Shoot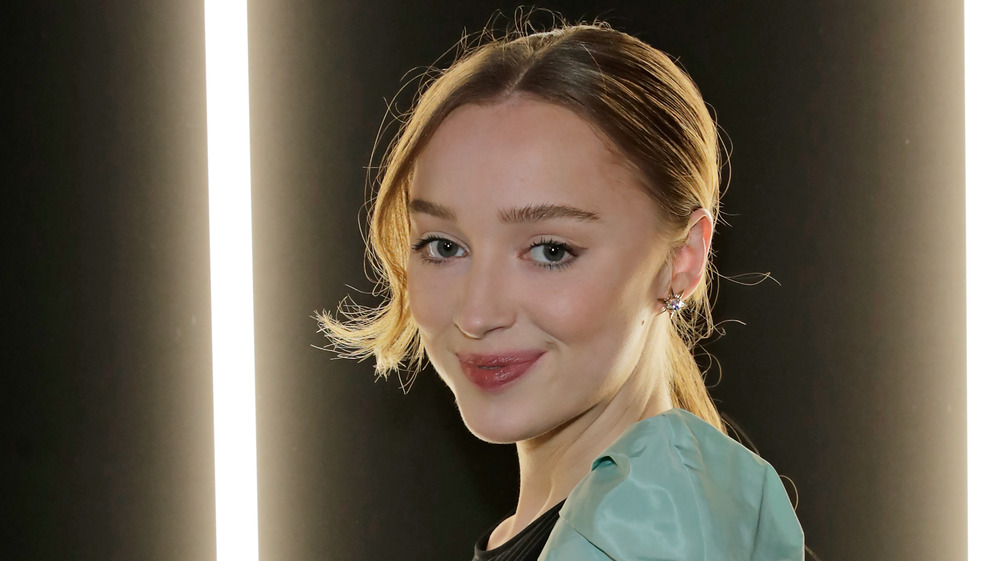 David M. Benett/Getty Images
Bridgerton doesn't shy away from racy moments. While the Netflix show's intimate scenes look completely natural to viewers at home, a lot of work went into filming them — and it wasn't always easy. Phoebe Dynevor, who plays Daphne Bridgerton on the hit series, spoke about the most awkward scene for her to work on in a recent interview with Glamour.
While most of Dynevor's sex scenes were with Regé-Jean Page, who plays Simon, the Duke of Hastings, one particularly difficult scene was a solo scene in which Daphne explores her own body and sexuality. What made it the "hardest" scene for the actress?
While Dynevor said that she still felt "vulnerable" when shooting with Page, those scenes were more "like stunts" which were planned with the help of an intimacy coordinator. She continued, "So you have yoga balls in between you and all sorts of things that never make you feel exposed in any way. You always feel safe. I'd rehearse with Regé so much that we both knew what we were doing. It felt very practical."
Filming without Page, however, brought its own challenges. "But on my own, it's a different thing," she said. "The stage directions are very specific: You have to [perform having] an orgasm. It's a difficult thing to rehearse, which means you don't. You just do it."
Phoebe Dynevor said Daphne's "sexual awakening' was 'really important'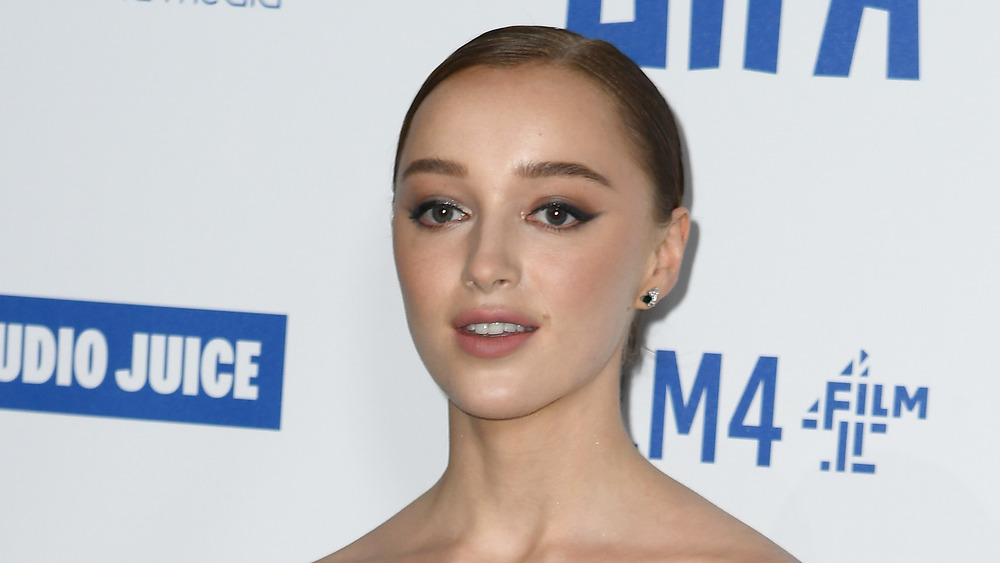 Gareth Cattermole/Getty Images
Dynevor pulled off the scene, which was critical to her character's development on Bridgerton. "Her sexual awakening is a really important aspect of her journey, finding her sexuality of a young woman," Dynevor told Entertainment.ie of Daphne coming into her own over the course of the show. "That's something that's been lost in period dramas in the past — we see these stiff corseted women through a male gaze, they're very beautiful and don't do very much, but this is the opposite of that."
Perhaps even more uncomfortable than filming the scene was watching it. Dynevor revealed that when she watched Bridgerton with her family she made sure to skip over such scenes. "I'm happy for Mum and Dad to see it, because they know the industry, and they know how hard I worked, and how much it meant to me getting that role," she told The Guardian. "But not my grandparents. And with my younger brother... well, it's awkward."