Zendaya Admits To Starting A Surprising Quarantine Hobby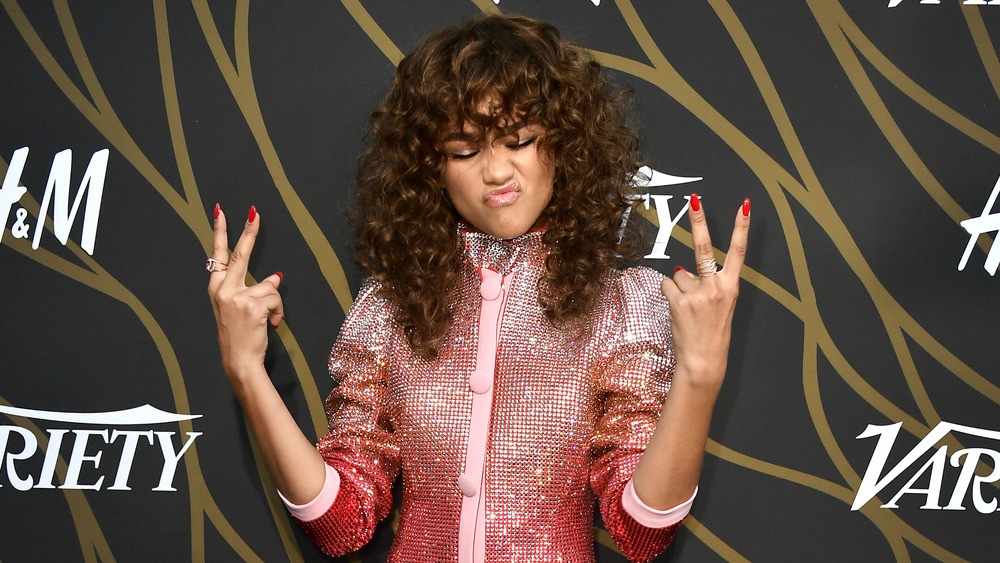 Frazer Harrison/Getty Images
While Zendaya's new movie Malcolm & Marie is earning headlines and Oscar buzz, it's her quarantine confession during a Variety interview with actress Carey Mulligan that's capturing some people's attention. During the two actresses' conversation for Variety's Actors on Actors series, Mulligan asked Zendaya how she decompressed without family or friends' support while filming Malcolm & Marie during quarantine.
Zendaya was supposed to be filming the second season of the HBO show Euphoria when production shut down in March due to COVID-19 concerns, according to Teen Vogue.
The former Disney star told Mulligan, "I literally, while I was in quarantine, I would do this thing to keep me motivated. I live with my assistant, who's also like a brother to me. I told him, 'I'll do some physical activity — I think it's good for me.' I have a whole bunch of wigs, from many years of being on red carpets, and I would put on a different wig and be a different character every day, and put on this performance for him for like an hour every day."
Zendaya stayed busy during quarantine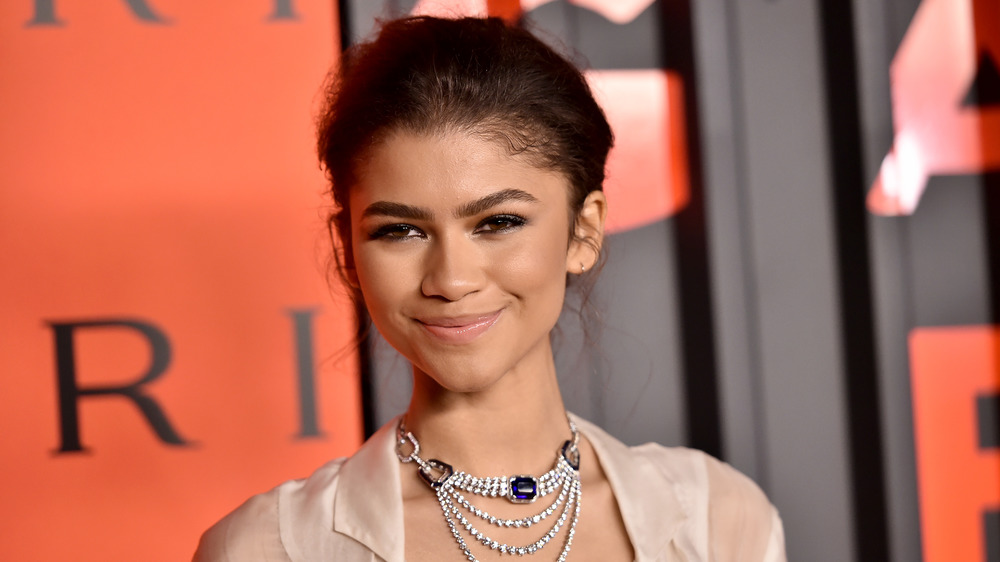 Steven Ferdman/Getty Images
While disappointed not to be filming Euphoria, Zendaya managed to channel her creativity in quarantine by keeping in touch with the show's creator, Sam Levinson. She and Levinson decided to produce their own self-financed project while keeping COVID-19 guidelines in mind, and the project was filmed in a house in in Carmel, Calif. on a tight schedule, according to The Washington Post. 
"Being in lockdown, I was definitely itching to do what I love because I hadn't been able to do it for so long," Zendaya told Mulligan (Variety).
Malcom & Marie co-stars John David Washington and was shot by Levinson on black-and-white film stock. It follows the story of Malcolm, a director, and his girlfriend Marie, who examine their relationship as they await critics' responses to Malcolm's latest movie, according to its summary on Netflix. The movie, which releases on Netflix Feb. 5, has already generated Oscar buzz from outlets such as The Hollywood Insider.