Mitt Romney's Hot Take On The 2021 Olympics Has People Talking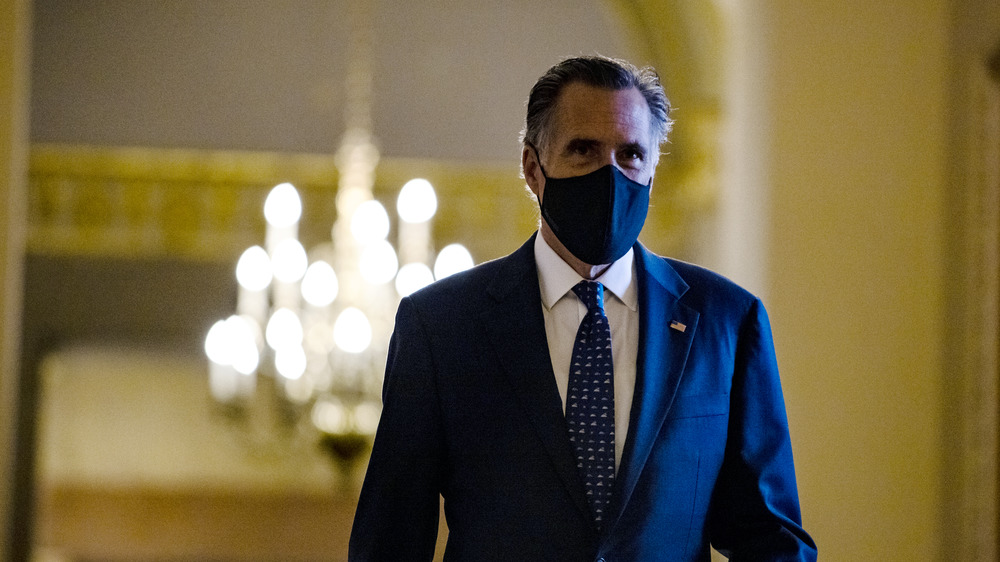 Samuel Corum/Getty Images
The ongoing COVID-19 pandemic means that the vast majority of events that would happen in a normal year have been canceled, postponed, massively scaled down, or conducted entirely online — the 2020 Golden Globes, Coachella, and Wimbledon, just to name a few.
While a number of these events are annual and can (hopefully) be held in full force again in late 2021 or early 2022, there are some that only occur every four years, so those who miss out this time will have a long while to wait before the next one. Such is the case with the 2021 Summer Olympics, slated to begin July 23 in Tokyo (via Wall Street Journal).
After an "anonymous Japanese politician" said they "didn't think" that the games could be held this year, there were many officials who countered this, asserting that any calls for cancellation were premature and unwarranted (via USA Today).
This year's Olympic games have also found a champion in Senator Mitt Romney (R-UT), who took to Twitter on January 27 to say, "Hold the Tokyo Olympic Games. Athletes have trained a lifetime to be at their peak. Limit in-person spectators — most of us watch the Games on TV anyway. The world awaits the inspiration of great competition and global sportsmanship."
Mitt Romney is a long-time 'champion' of the Olympics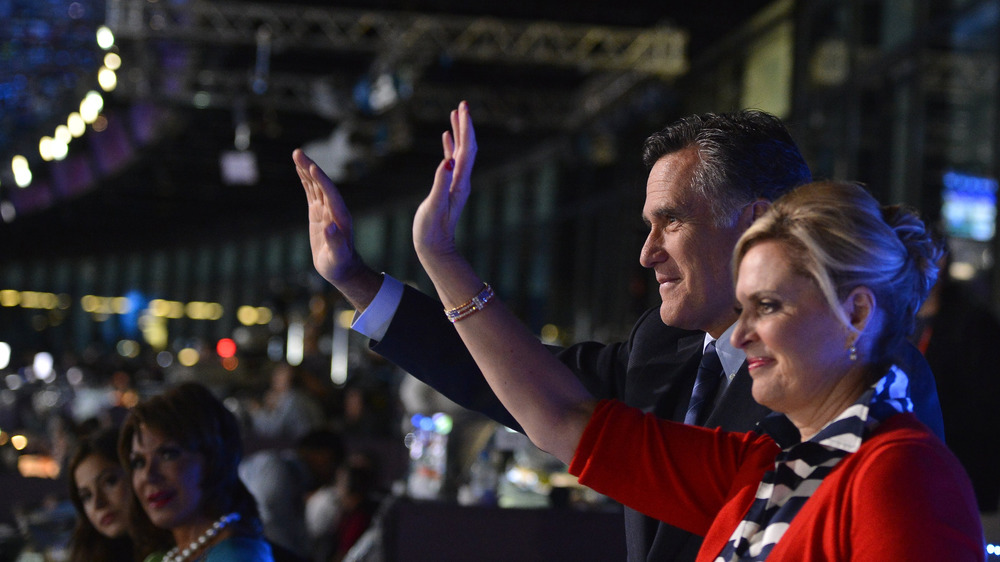 Pool/Getty Images
While many Twitter users agreed with Romney, he was also met with some negative comments like, "You realize how many staff [members] are needed and involved? It's not just athletes, and to put that many people in danger in unconscionable" and "80 percent of Tokyo residents want it canceled. And you think the U.S. government should lean on the Japanese government to force it on them? Why? So your buddies can make money, I'm sure."
It shouldn't come as a surprise that Romney has engaged with the subject of this year's Olympics, as he has past experience with the Games. In 1999, Romney departed from Bain Capital — the company he co-founded and where he served as CEO — in order to accept a role as CEO of the Salt Lake Organizing Committee for the 2002 Winter Olympics (via NPR). Later on, when Romney ran for president in 2012, he would claim he helped "save the Olympic Games," while others countered that Romney saw a political opportunity there, and he took it.
"This was part of his game plan," said Ken Bullock, a member of the Salt Lake City Olympic bid and organizing committees. Romney's plan, per Bullock, was, "'I'm going to come here, get a national profile [and] be able to look at how I can position myself so that I can move into higher office.'"
Whether or not this was, in fact, Romney's plan can only be confirmed by Romney himself. However, if it was, indeed, his plan, it appears to have worked. He may have lost his bid for president, but he is now a senator of the state that calls Salt Lake City its capital.