The Heartbreaking Death Of Cloris Leachman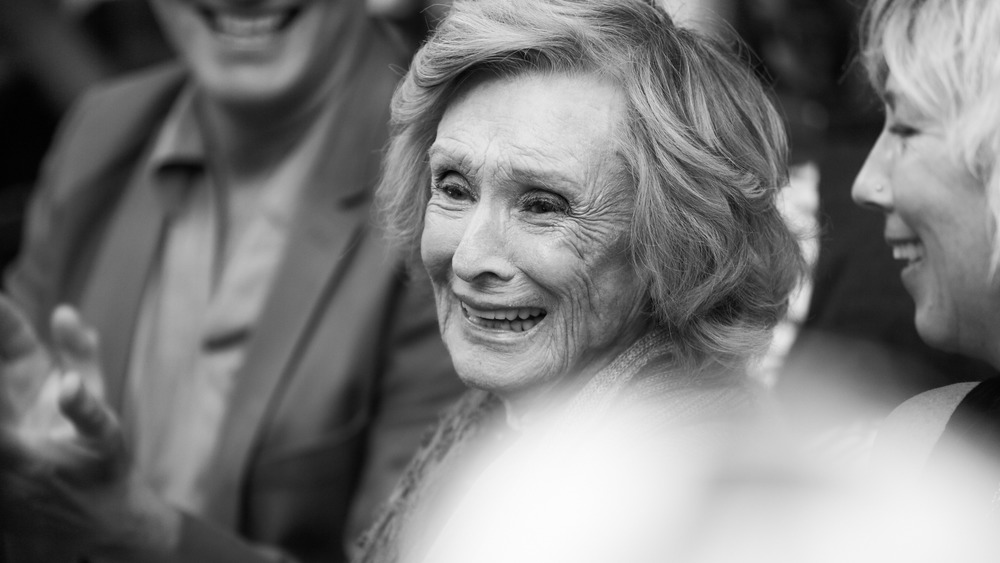 Rich Fury/Getty Images
Cloris Leachman, one of the acting world's most accomplished performers, winner of an Oscar and a record eight Emmys, died on Wednesday at the age of 94. She passed away in her sleep at her home in Encinitas, California, with her daughter Dinah Englund by her side (per The Associated Press).
Throughout a stunning eight decades, Cloris Leachman managed to effortlessly make audiences laugh or cry, whether on the big screen or small or while treading the boards. While she is arguably best remembered for her portrayal as the neurotic Phyllis Lindstrom on The Mary Tyler Moore Show, she had a long list of other memorable roles to her name (via NBC News). During her prolific career (with 287 acting credits, per IMDb), the Young Frankenstein star defied typecasting, embracing roles that reflected an incredible range — never shying away from being the character actor versus the leading lady.
Though she was a past beauty queen, Leachman never prioritized her looks above the work. As the AP noted, the veteran thespian once declared, "Basically I don't care how I look, ugly or beautiful. ... On a single day, any of us is ugly or beautiful." It was always about the work. This said, Leachman was far from an overnight success. While she made her Broadway debut in 1948 in Sundown Beach and her film debut in Kiss Me Deadly in 1955, Cloris Leachman was not a household name until some three decades later (via Variety). However, her impact and influence would span generations.
Leachman's legacy is one of acting versatility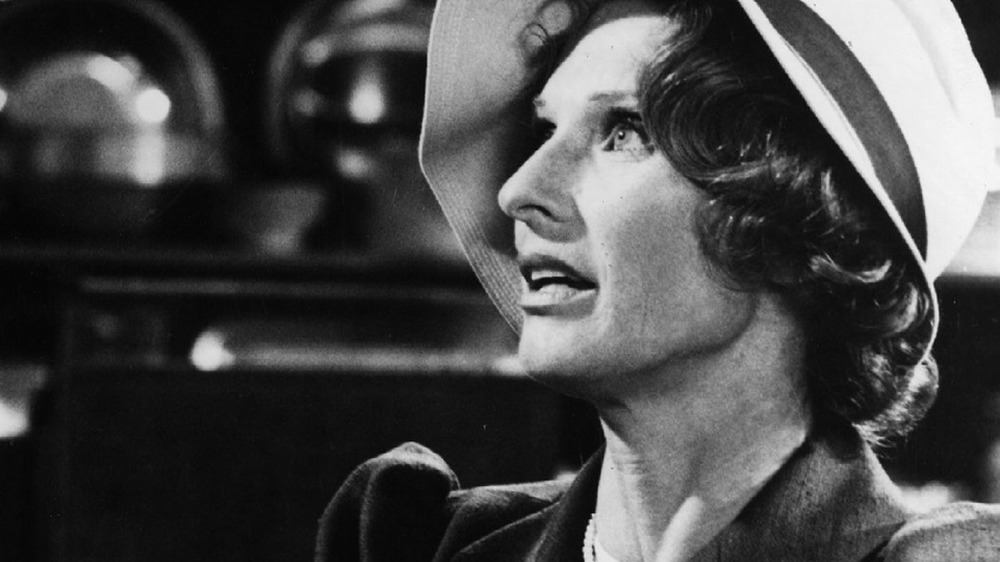 United Archives/Getty Images
Cloris Leachman was born in Des Moines, Iowa, in 1926, and had early aspirations of becoming a concert pianist. However, it would be acting that would prove her true calling. She won a drama scholarship to Northwestern University (in Illinois), where she'd stay for a year. In 1946, she competed in the Miss America pageant and was a finalist. Two years later, Leachman would find herself debuting on Broadway (via The New York Times).
As said, Leachman's breakthrough decade was the 1970s. To start it off, she was cast as Mary's nosy, snobbish landlady Phyllis Lindstrom on The Mary Tyler Moore Show; her first episode was "Love Is All Around" in 1970. The following year, at age 45, she would star in the drama The Last Picture Show, for which she'd earn the 1972 Oscar for Best Supporting Actress, for her portrayal as Ruth Popper (per NPR). And the awards would keep coming. Leachman would go on to capture the 1974 and 1975 Emmys for Best Supporting Actress in a Comedy Series (per the Television Academy), and with Phyllis proving such a popular character, Leachman would get her own spin-off series, Phyllis, as a result.
Leachman would win eight Emmys in her career, a record; her last win coming in 2006 — 33 years after her first. In total, she received 22 Emmy nominations in her lifetime and one honor (Hall of Fame 2011); four Golden Globe nominations, including one win for Best TV Actress (Musical/Comedy) in 1975; and one Academy Award nomination and win in 1972.
Leachman's sense of humor and grace touched the lives of many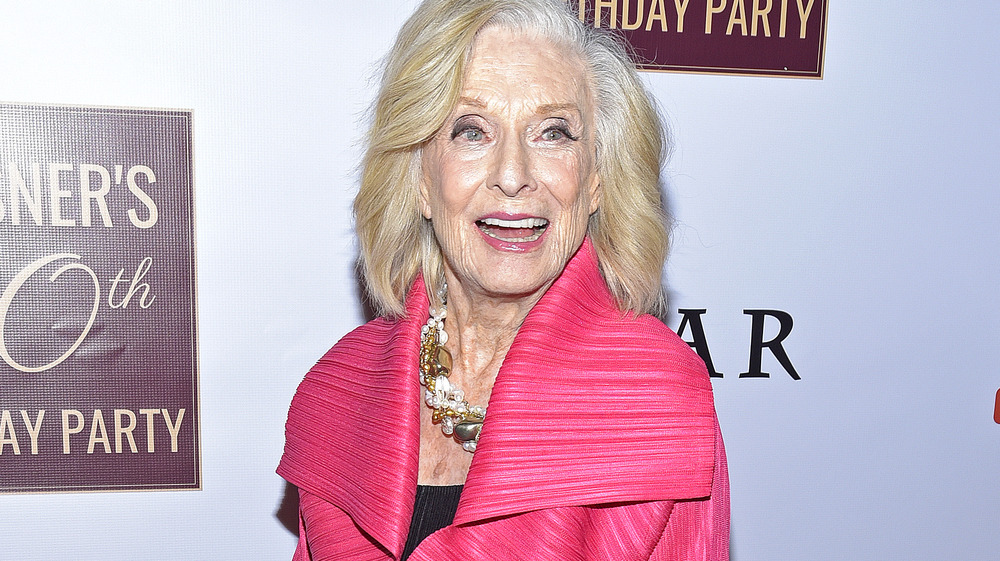 Michael Tullberg/Getty Images
Upon learning of Cloris Leachman's death, fans and celebrities have taken to social media to honor one of America's most beloved characters. These tributes from Viola Davis, John Stamos, George Takei, Peter Frampton, among others, have included screenshots, photos, and clips from some of Leachman's more memorable roles, such as Kiss Me Deadly, Young Frankenstein, and Raising Hope (per ET). "Truly original and larger than life in every unique performance," Reese Witherspoon said on Twitter. "An incredibly talented actress who will be deeply missed." In his salute, Ed Asner, who worked with Leachman over six seasons on The Mary Tyler Moore Show, wrote — "Nothing I could say would top the enormity of my love for you. Until we meet again darling."
In a statement to Page Six, Leachman's longtime manager Juliet Green spoke of the actress' unearthly presence: "It's been my privilege to work with Cloris Leachman, one of the most fearless actresses of our time. There was no one like Cloris. With a single look she had the ability to break your heart or make you laugh 'till the tears ran down your face. You never knew what Cloris was going to say or do and that unpredictable quality was part of her unparalleled magic." Green added, "She loved her children and her grandchildren ferociously. A lifelong vegetarian, she was a passionate advocate for animal rights. The family requests that any donations in her name be made to PETA or Last Chance for Animals."